Russia is known for its technology, especially in the realm of rockets and missiles. The country has put its knowledge to use, and created the first eco-friendly space rocket. The design of the rocket is very impressive and scientists took more than two decades to design this special type of rocket. Angara-1.2PP rocket has been installed on the launch pad, Plesetsk Cosmodrome in the Northern part of the country.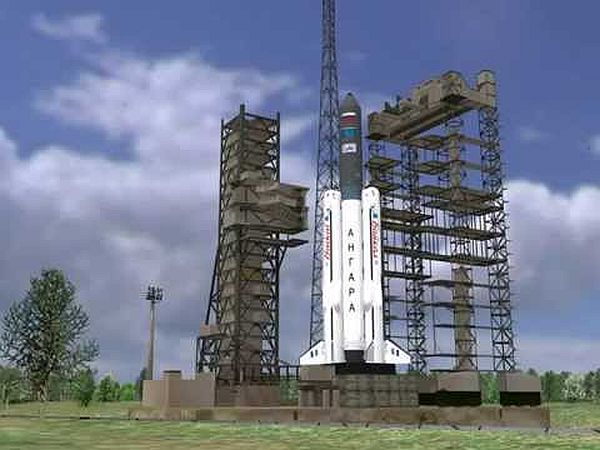 Russia's next generation Angara rocket was launched on July 9, and aced all its tests, proving to be a successful launch, and a viable contender for the future of rockets in the country and the world. The launch was delayed for several occasions and reasons, but the July 9 launch proved the vehicle to be worthy.
When we talk about Angara, it is remarkable that it is a family of space launch vehicles, which was developed by Khrunichev State Research Center. The main motive of this Moscow based company is to replace several existing launch vehicles.
The Angara-1.2PP is the first new design since the end of the cold war. It is the first rocket, which can lay a claim to being environmentally friendly. It is called as eco friendly because as compared to its contemporaries, it makes the use of green fuels like kerosene and oxygen. This type of fuel is comparatively less toxic and provides an ecological safety near the spaceport. Moreover, it does not pollute the area and provide an ecological safety at the areas where separating parts of the rocket falls.
Like the USA, Russia also wanted to create its own rocket without the support of foreign country. By creating this type of rocket, Russia has proved that it is secured for itself an independent and reliable access to space. After the successful launch of Angara-1.2PP rocket, the country is able to launch all types of satellites to low earth and high geostationary orbits without having any problem and help from foreign countries.
How it will benefit the environment?
It is the first and the lightest rocket of Angara family. Like its previous ones, it is a result of latest and high technology, which aims at offering an alternative to the launch vehicles. The rocket uses less toxic fuel that includes kerosene and oxygen. It is not an intercontinental ballistic missile and cannot be used in the future for this purpose. It will help to reduce the carbon content in the air.
Summary
Russia is going green and it has taken an amazing step to protect the environment. It has launched an eco-friendly rocket, which provides an ecological safety to its surroundings.