Like all other places, it is important to keep classrooms clean and green. While some people think that it is tough to follow green, with little efforts it can become an easy task. Bringing environmental issues in to the classroom is good, as it makes children aware of various things that they might not know.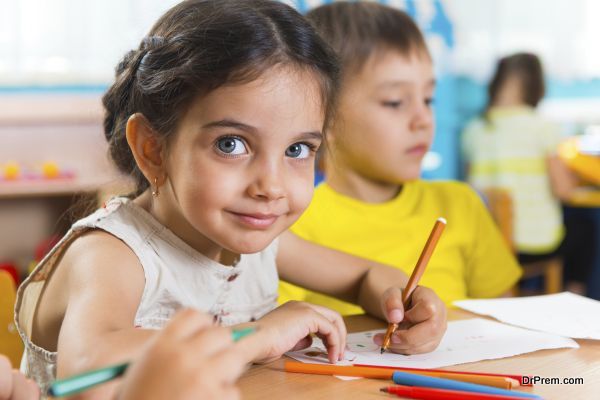 It is important to make classroom green, as kids have to stay in the place for many hours. As they have to spend so much time in the classroom, it is important to make a green classroom so that they can enjoy studying rather than feeling tired. Here are some simple methods that can be quite helpful in making a green classroom and saving the environment.
Place some plants at the windows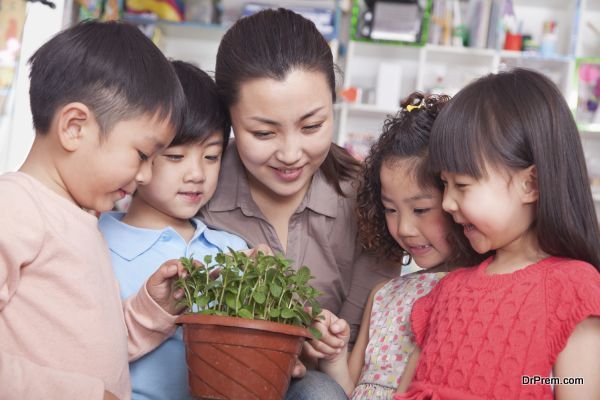 Plants are the easiest way to make an eco friendly classroom. When you want to make a healthy and clean classroom, you can place some plants near the windows. Plants in the class will help in making the classroom airy and fresh. Fresh plants help in improving the flow of fresh air in the room, which is good for people sitting inside.
The quality of air with plants inside the classroom is great. When you are placing the plants in the classroom, make sure you are keeping them in the sunlight. Near the widow will be good, as plants' will get maximum amount of sunlight through the windows.
Keep computers in sleeping mode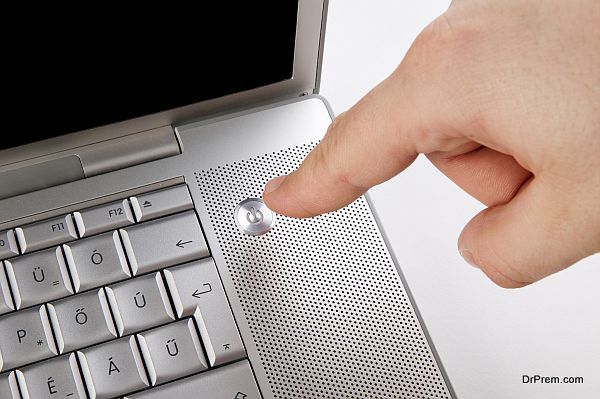 Computers placed in the classrooms eats a lot of energy. Every time you enter the classroom, you see computers are switched on. If you are keeping them on for maximum time, you are wasting a lot of energy.
For making an eco friendly classroom, it is important that you keep your computers on a sleep mode, when not in use. You can also see computers put on with a screensaver that again eat a lot of energy. If you want to minimize the use of power, do not use any screensaver. Keep it on the sleeping mode, as you can reduce power consumption up to 40 percent.
Foster green activities in school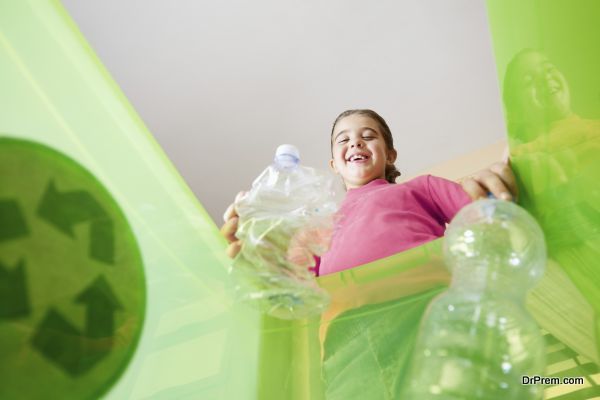 If you want to make your classroom green and clean, it is important to have plants around your classroom. Besides having few plants in the classroom, it is important to have a big garden for fresh supply of air. Teachers must organize some green activity in the classroom.
Green activities could be making a garden in the front or back of a classroom. Having a garden near your classroom, you will have some fresh and good quality air in the room. Plan a day for such activities and make your classroom green and better.
Place recycling bin in the classroom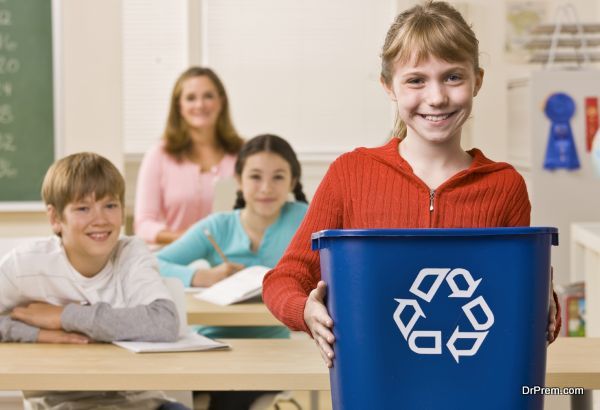 Paper is most commonly used thing in the classroom. Kids as well as teachers use a lot of paper while they are in the classroom. Place a recycling bin in the classroom and teach your students to put paper in the bin after use.
The other way to save paper is to use recycled paper in the classroom. This way you will be saving a lot of paper and thus contributing in making a healthier classroom and better environment.

As school is one of the crowded places, it is likely to get dirty. While kids are sitting in the classroom, they need a good environment to study. It is therefore necessary to make it airy and green, so that kids like to sit in the room and study properly.