After a home renovation, you'll end up with excess materials like wood floor planks, vinyl siding, and tile. Most people would toss these materials in the trash without a second thought. However, the more eco-friendly solution would be to repurpose those materials for projects, as art, or give them to someone who needs them.
According to the EPA, in 2014, 136 million tons of solid waste was sent to the landfills and wood made up 6% of that total. Wood is one of the easiest materials to repurpose, so even 6% is unnecessary. If more people took the time to find a way to reuse it, we could keep wood out of the landfills.
Here are some ideas for what you can do with scrap materials after a renovation to help ease the burden on the landfills:
1. Wood planks make great base materials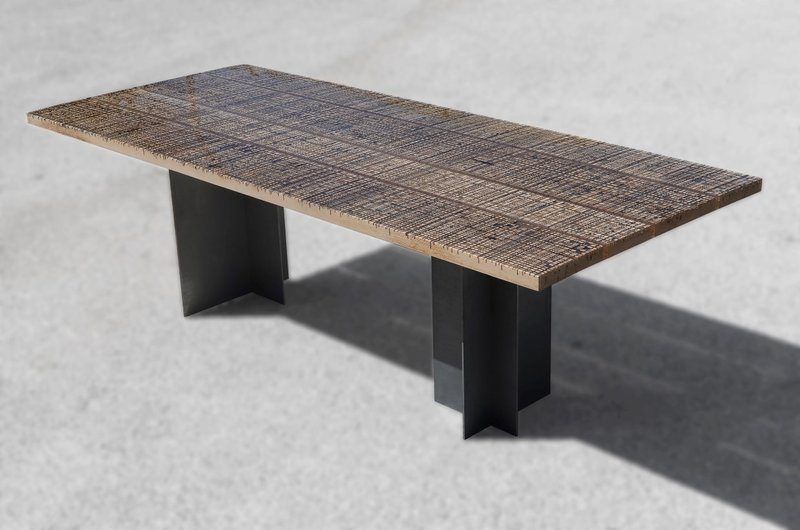 Your old hardwood floor planks are perfect materials for a variety of projects like constructing a playhouse, birdhouses, toys, art, shelving, and even flower boxes for the garden.
If you're artistic, you can paint the surface with a cool design and protect it from the effect of weather. If you live in a climate that gets icy and you need some grip, you can buy clear, liquid grip tape used for skateboards. This type of product comes as a spray, and you can choose how coarse you want the grip to be. You and your guests will be able to see your design.
By far, one of the best uses for wood planks is shelving. This is great when you don't have enough wood for a big project like a coffee table or cabinets. Cut the wood planks to the right size, sand and paint them to your preference, grab some hardware, and you'll have custom shelves to use or sell.
One of the best ways to use wood planks, or any scrap wood, is to build a compost bed for your garden. Just be sure you're willing to put in the physical work required to turn the compost manually.
Other projects you can use wood planks for:
A decorative coat rack
A key holder
Custom coasters
Rustic wall art
Firewood (as long as it's not coated in toxic materials)
Give kids hands-on experience learning how to use tools like a hammer and a screwdriver
Even if you don't want to use your old planks, someone else will. New wood isn't cheap, so you can sell your old planks for a little bit of cash.
2. Ceramic tile is versatile
One search on Pinterest is all it takes to find out why ceramic tile should be salvaged and repurposed. Tile often looks good to start with, but with Mod Podge or nail polish remover, you can place any design you want on your tiles.
The most obvious use for ceramic tiles is making coasters. Most tiles are already the perfect size, and they lay flat on surfaces. On the Pinterest search above, you'll find plenty of ideas for designs including family photos, soda labels, animal prints, and even scrapbooking paper.
The coasters can double as wall art by attaching the right hardware, or they can be used as tiles once again in a smaller project like a breakfast table. Smaller tiles can be decorated and turned into a pendant.
3. Vinyl tiles are great for miniatures and models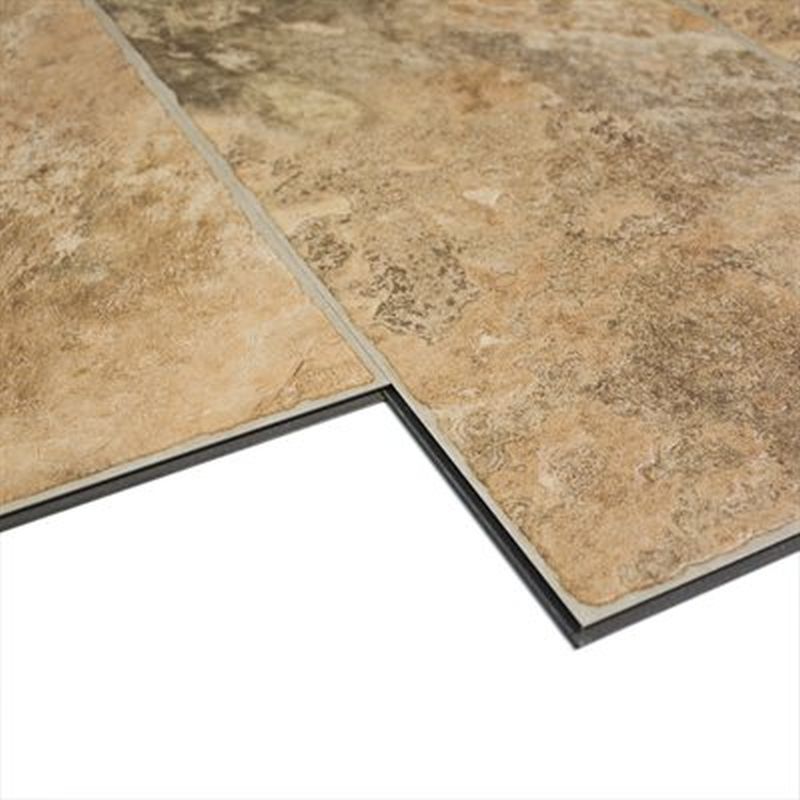 Scrap vinyl tiles are great for models. For example, you can make a birdhouse out of scrap wood and then make little shingles out of your scrap vinyl. You can do this for dollhouses, or anything you build on a small scale.
4. Vinyl tiles can protect your furniture
If you're tired of making drink coasters out of every scrap material, consider making coasters for your plants. Having plants indoors is wonderful, but putting planters on top of wood creates a ring from the water. We recommend cutting two tiles into matching circles and putting them back-to-back underneath your planters.
Donate your scrap and unused materials
While you may view your scrap materials as out of date, not everyone does so. If they're usable, someone will want them. Find a local housing project that collects unused materials to use in their construction projects. Donate everything you can and you'll be helping other people and the planet.
Article Submitted By Community Writer