For reasons best known to them, some people don't invest ample time in thinking about their pool and how it could enhance the value of their property and the local environment.
In this article, we have come up with some eco tips to help such folks maintain the appearance of their swimming pool.
Be Strategic With Placement
If you're building/installing a pool and have some say over where it will go on your property, you should think twice about placement. Depending on the climate you live in and what you're looking to get out of the pool, you'll want to think about factors like landscaping, trees, shade, sun pattern, etc. This can either keep your pool cooler during the hot months, or warmer during the cooler months – reducing the need for manually heating or cooling.
Invest in a Quality Pump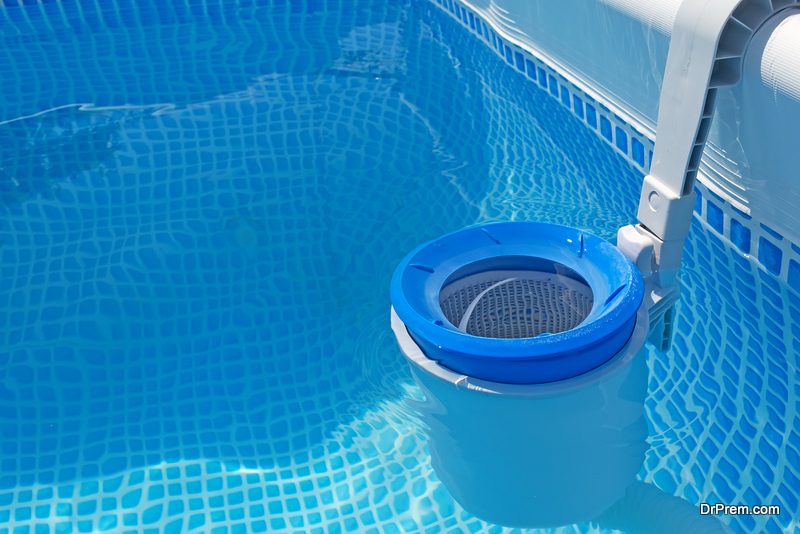 "The swimming pool pump is the heart of the pool system, it plays a critical role in keeping your pool in good health. Its role is to pump water in a continual cycle, from the pool through the filter and chemical treatment system (if installed) and back to the pool again via return lines in the pool wall," Eco Pools explains. 
While there are lots of different makes, models, and styles of pool pumps, a variable speed pump is considered one of the best options on the market. It consumes less energy and operates with much less noise.
Be Cautious With Temperature
"Pool water temperatures typically range from 78-82ºF, and, according to the Department of Energy, the energy consumption for each degree rise in temperature will cost 10%-30% more in energy costs, depending on your climate," Great Eastern Energy points out.
If you want to reduce your pool's energy consumption, turn off the heater during periods when the pool isn't in use (anything longer than a couple of days). This will save you a considerable amount of money and ensure you aren't wasting resources.
Cover the Pool Up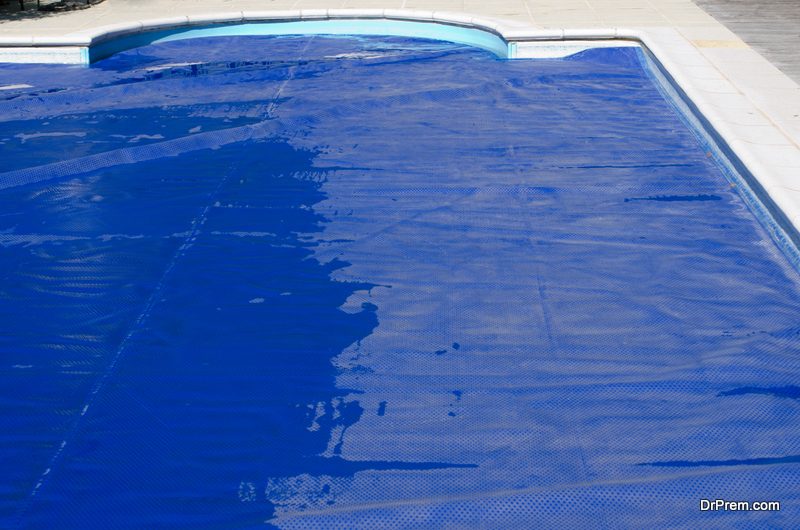 Another fantastic way to keep energy consumption down is to cover your pool when it's not in use. This slows the rate of evaporation and keeps some of the warmth inside.
When shopping for a swimming pool cover, you'll encounter a myriad of options. There are solid covers, plastic covers, vinyl covers, and even bubble covers (which can block much of the sun's heat from penetrating the water and heating it up on summer days).
Try a Natural Swimming Pool
While millions of people swim in chlorine pools each year, this doesn't mean it's necessarily healthy. Excessive exposure to chlorine isn't good for your body and can lead to a litany of short-term and long-term health issues. It's not great for the environment either. Draining a pool at the end of the season can expose local animals and waterways to toxins.
If you want a healthier option, you may consider a natural swimming pool design, which resembles a lake or pond more than a pool. You can see some clever designs here.
Be a Responsible Pool Owner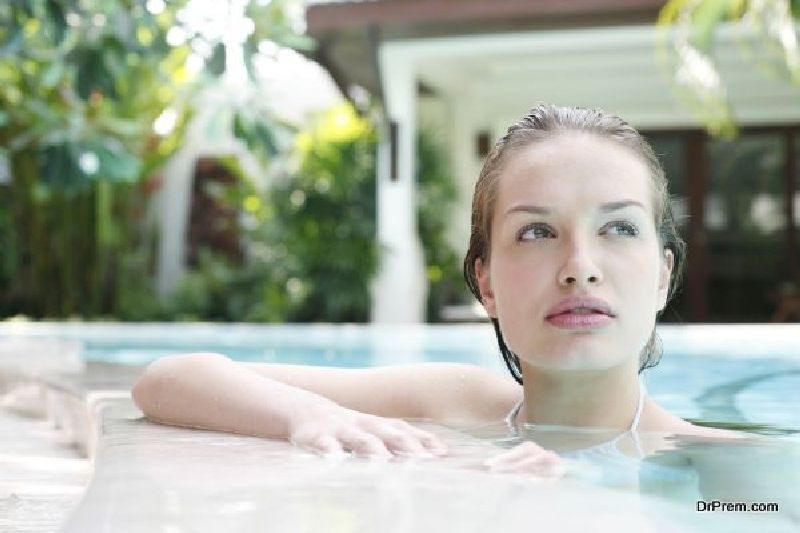 Owning a swimming pool is a big responsibility. You can't just enjoy it on hot summer days and then forget about it the rest of the year. From how you design the pool to how you maintain it, smart, eco-friendly choices will help you reduce your carbon footprint and enjoy your backyard oasis.
Article Submitted By Community Writer