Over the past few years, we've finally begun paying attention to how we are impacting the environment through what we consume and how we live. In particular, much progress has been made to reduce plastic usage and opt for sustainable or biodegradable options. Now, with so much choice on the market, there is no excuse not to pay attention to the environment when shopping for groceries, redecorating the house, and planning an event. We've come up with a few top tips that you should keep in mind when planning your next outdoor event to ensure that it is as eco-friendly as possible!
1. Reuse and Repurpose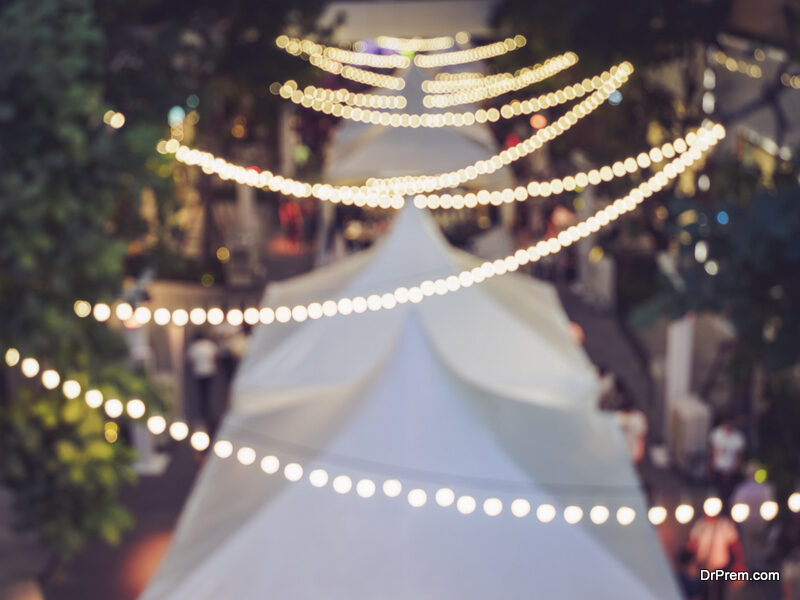 Shabby chic and DIY is pretty much the fashion trend at the moment anyway, which makes it much easier for you when you're trying to find sustainable decorations and seating. Scour second-hand stores, marketplaces and any auctions that event companies may host to get rid of their old or excess event gear as this will not only help to save the environment by making use of something that would otherwise go to waste, but help your wallet too! Consider upcycling and reupholstering old sofas, tables and chairs for seating at your event, and source wooden pallets to construct your bar!
2. Feeding Your Guests
Perhaps the most important part of an event is the food and drinks, which means that you should take great care to ensure that the entire catering process at the event is as eco-friendly as possible whilst being suitable for the guests too. Consider sourcing your catering services, like small restaurants or caterers who use local ingredients in their food so that you know their food hasn't left a big carbon footprint from being transported over many different countries. Think wooden and biodegradable cutlery, plates, napkins and cups, so that any waste the event produces will be less harmful for the environment. Rather than buffet-style catering, if possible, you could ask the guests what they would like to eat off of a menu, prior to the event. This will ensure that there will be little food waste.
3. Keeping It Clean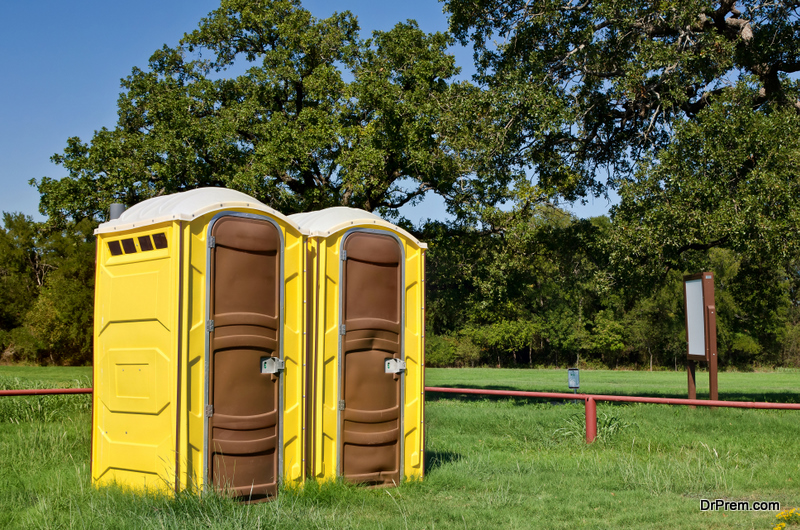 Just because you're thinking minimal is better for the environment, this doesn't mean you have to skip out on areas that really matter, like deodorizing the portable toilets at your event. Just like other products, there are a range of eco-friendly alternatives that you can purchase to make sure that you're looking after the environment, whilst looking after your guests! You can hire portable toilets from an eco-friendly service provider, or even better, find an outdoor location where there are already toilets built on-site. This will minimize the emissions released through transporting the portable toilets to your event. Also cleaning and waste management can be easily managed by the RedbboxPlus rental, which plays a vital role in making the environment green and best use of garbage and waste.
With so much to consider for an event anyway, opting for eco-friendly alternatives will not add much to your existing workload, given that sustainability is already at the core of many businesses selling products. By making these small changes when planning your event, the planet will be sure to thank you for looking after it – as will your guests.
Article Submitted By Community Writer