It's important to celebrate the wonderful planet that we can call home, but keep in mind that this is just as important all year around, and not just on Earth Day, even though this day does serve as a great reminder of everything that our planet does for us on a daily basis. The good news is that today, more and more people are doing more to look after, care for, and preserve planet earth, and with global warming, climate change and other environmental issues becoming a bigger issue than ever before, focusing on being more environmentally friendly has never been more important.
If you're a student, the good news is that there are several things that you can do in order to become eco-friendlier as you learn, both when studying and in all other areas of your life. Whether you're already doing as much as you can to reduce your carbon footprint and effect on the environment and are looking for new ways to do even more, or are just getting started with your new, environmentally friendlier life, there are plenty of things you can do – many of which are small things that won't take a lot of effort, but will add up over the long term to make a big difference.
No matter what you are studying, or the level that you are currently at, we've put together some of the best things that you can do, starting now, to significantly improve the impact that you are having on the planet and the environment overall.
Study Online: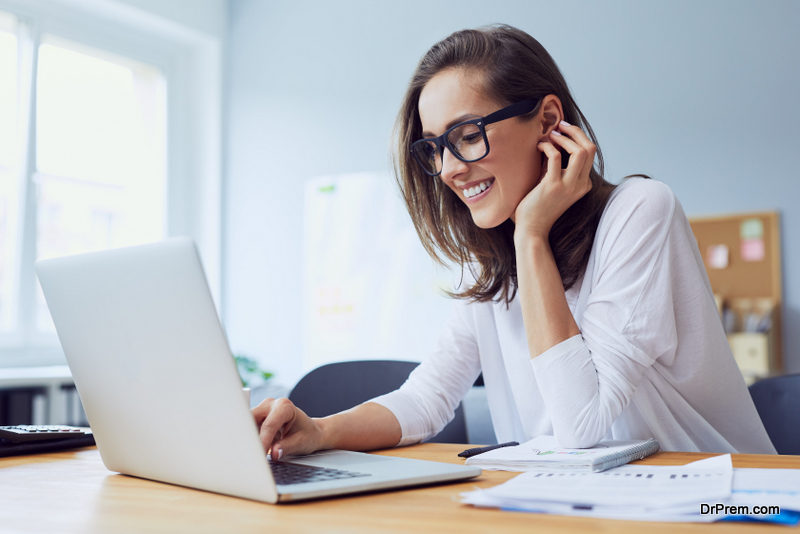 The good news for students today is that there are many alternative options for studying – you don't have to go to classes or lectures every day in order to gain your qualification and reach the goals that you are aiming for. Studying online is a great option – not only because of the added flexibility that it brings, but also because it's often a much greener option.
For example, if you're working as a nurse and want to study to advance your career, these online FNP programs can be a great option – you can study from home in your own time, and also reduce your carbon footprint significantly, since you will not need to commute to classes or contribute to large amounts of electricity usage by using campus facilities. And, if you're serious about being eco-friendlier, you can even use the money that you will save to invest in greener products for your home.
Eliminate as Much Waste as Possible:
Eliminating as much waste as possible from your life is something that anybody can do – not just students! But, getting into this habit while you study will set you up for life, and make it easier for you to make cutting out waste a priority in the future. For example, if you take packed lunches to class, limit the amount of waste that you produce by storing your food and drinks in reusable bottles or containers, rather than Ziploc bags. Swap out your plastic water bottles for a reusable bottle and get a nylon lunch bag instead of using a plastic one. Try to pack foods that come without wrappers as much as you can – not only is this better for the environment, these foods are also often typically better for you.
There are many other areas of your life as a student where you can eliminate waste, too. For example, when you're taking notes in class, using a stylus on a tablet, or taking notes using your laptop will not only eliminate a lot of paper waste, but also make it easier for you to store and organize your notes for going back to later on. If you do need to use paper, try to always use both sides and recycle the paper when you are done with it.
Opt for Eco-Friendly School Supplies: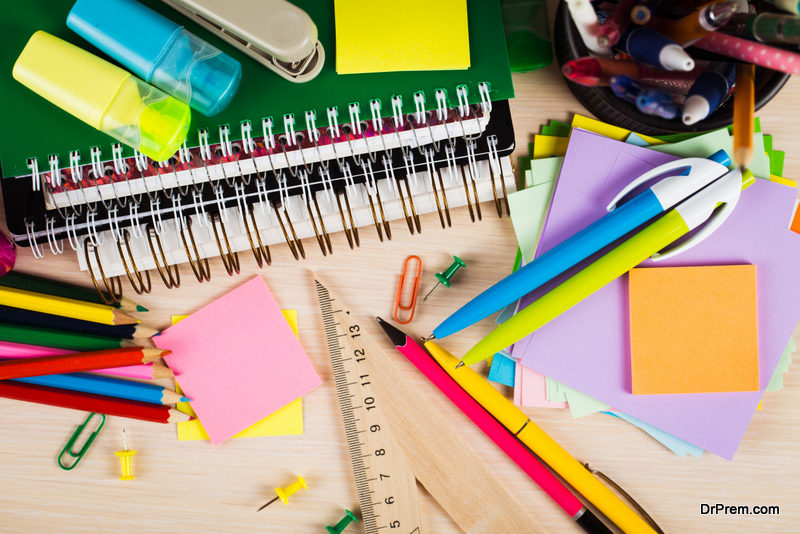 You might be shocked to discover some of the harmful and toxic ingredients used in the school supplies that you use every day – and that many of these are particularly bad for the environment. Items like highlighter pens, pencils, and even staplers can be more harmful to the environment than you may realize, simply due to the items and ingredients that they are produced with.
The good news is that it's now easier than ever to get eco-friendly versions of your favorite school supplies, particularly as an increasing number of companies now realize that it's important to make a change when it comes to the items and ingredients that they use to manufacture products. Numerous companies have introduced eco-friendly school supply ranges, offering everything from crayons to marker pens to staplers and rules.
Utilize Reusable Bags:
We've all been there – at the checkout in the grocery store, realizing that we have to buy a plastic bag for the items we're buying. But soon enough, grocery stores won't even be selling plastic bags, and right now, they can be expensive to buy every time you need to get your groceries in, especially if you are buying a lot.
Whether or not you are a student, everybody can benefit from taking reusable bags to the store instead. Invest in some sturdy canvas bags that hold a lot, and keep them in your car or by your front door so that it's harder to forget about them if you're going out to get groceries. Not only will you be doing your bit for the environment, you'll also save money as the small amount you spend on bags each time can quickly add up. And, you can use the sturdy bags for plenty of other things, not just groceries!
Download an Environmental App: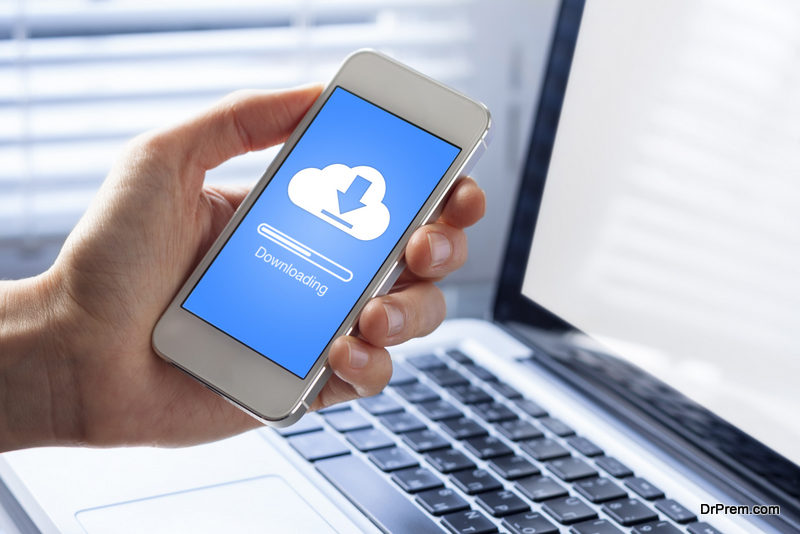 Today, there are loads of different apps that you can use to help you along on your journey to becoming more environmentally friendly. Ecoviate, for example, is a great app that you can download to your phone or tablet to get regular updates about the latest eco-friendly products, or articles that include tips for becoming more environmentally friendly that you can utilize. And when you download this app, the team will plant a tree!
Oroeco is another great app that you can download, too – this is a carbon footprint calculating app which you can use to track your personal carbon footprint and environmental impact, allowing you to reduce it as a result.
Buy Second-Hand:
Society's need to have everything brand new is one of the biggest contributors to environmental issues today. The fast fashion industry is a big culprit, and there are many other industries that use factories to mass produce items that you could probably get second-hand. In addition to being better for the environment, repurposing and recycling items wherever you can will be much cheaper than buying brand new all the time, making it easier for you to live on a student budget.
Thrift stores can be a great shopping experience for students when you need something new – you never know the bargains that you are going to find, whether you're looking for a new outfit, furniture for your home or something else. And, check out social media selling pages like Facebook Marketplace; look on Gumtree or check out eBay when you need something new, before you resort to buying it brand new. You can often get great quality, fully working items that are only being sold because somebody's upgraded or doesn't have any use anymore, such as TVs, laptops, smartphones, furniture and much more. And when it comes to clothes, buying second-hand can fill your wardrobe with unique items that you can't find in the stores anymore. Check out apps like Depop, check out eBay, or even start a regular clothes and accessories swap shop with your friends – it can be a fun bonding exercise and a great way to discover new tastes in fashion.
Be Mindful with Utilities: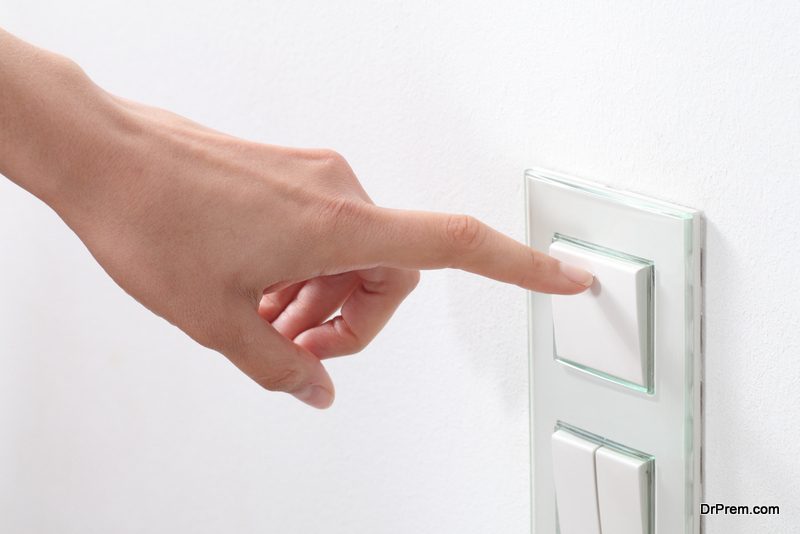 There's no getting away from the fact that you need to use utilities in your home; you need electricity to power the lights and the electronic devices that you use for study, entertainment and communication, you need to keep your home at the right temperature and you need water for showering, brushing your teeth, washing your hands, doing dishes, and preparing food and drink.
Sure, you might not be able to avoid using these essentials altogether, but the good news is that there are several things that you can do in order to become more mindful of your usage and cut down any energy wastage, whether it's electricity, gas or water.
For example, making sure that you are switching off lights after leaving a room, and using energy efficient light bulbs at home can make a huge difference to the amount of energy that you use, along with being better for your pocket. And bear in mind that many electronic devices like PCs and televisions don't switch off completely, but rather go into standby mode and still use energy, so a smart power strip can be a good way to save this energy.
For keeping your home at the right temperature, it's a good idea to invest in a programmable thermostat, so you're not keeping your place unnecessarily warm all day when you're out just so it's not freezing when you return – you can set it to come on just before you come back.
When it comes to water, you can make a big difference by simply shaving a couple of minutes off your shower time, spending some time fixing any dripping faucets, and switching the faucet off when you're not using it when you brush your teeth or do the dishes.
Ditch Your Car:
If you drive, then you might want to consider ditching your car while at college. Or, if you can't get rid of it altogether, then try to use it as little as possible. If you don't live very far from your school campus, you should try and walk or cycle to class as often as possible – driving may be convenient, but it can do a huge amount of damage to the environment, particularly if you are taking a lot of short journeys. And, walking and cycling is much better for both your physical and mental health; it allows you to stay fit and healthy while giving you some time outside in the fresh air, which can help improve your mental clarity and make it easier for you to focus at school, too.
Another option that you might want to consider if you want to drive less is using public transport; buses and trains might not be completely harmless to the environment, although transport companies are taking strides these days when it comes to improving green transport and using eco-friendlier options like hybrid and electric vehicles. Car-sharing is also a great idea if you can't avoid driving; several people in one car is better for the environment than several cars!
Start an Environmental Society: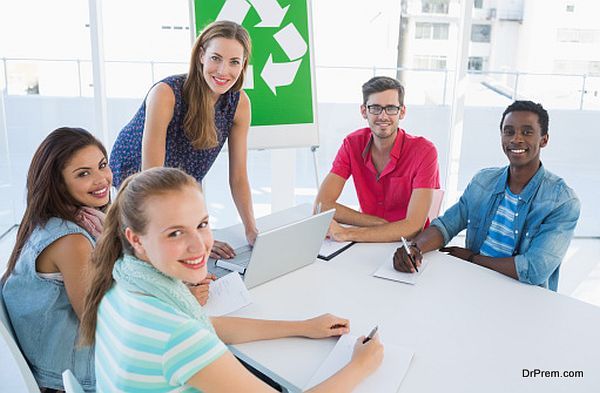 Finally, if you're at college and you know that there are many other students like you who are passionate about doing what they can to improve the current environmental climate, you might want to think about starting an environmental club or society. You can get together with like-minded people and put together plans and campaigns to make a real difference when it comes to eco-friendliness at your school, and get others who may not have been interested before involved with what you are doing.
Having a student-run club that's dedicated to a greener lifestyle can be a great way to spark others' interest in environmental issues, and you could even get your school to step up and take notice of what could be changed to reduce the overall carbon footprint. Some campaign ideas that you could come up with include growing a vegetable garden on-campus, getting students together regularly to pick up litter and clean up, car-sharing to class, or even conducting an energy audit for your school.
If you're a student who is considering ways to become eco-friendlier with your studies and your life in general, there are many ideas to try!
Article Submitted By Community Writer