There is no need to worry about hunting around for an electrical outlet to charge your phone anymore. A lot of companies are coming forward with concept phones that can use alternate sources of energy to charge themselves. Accordingly, here are 6 such concept phones that do not need electricity for charging purposes.
Aeolus Sustainable Phone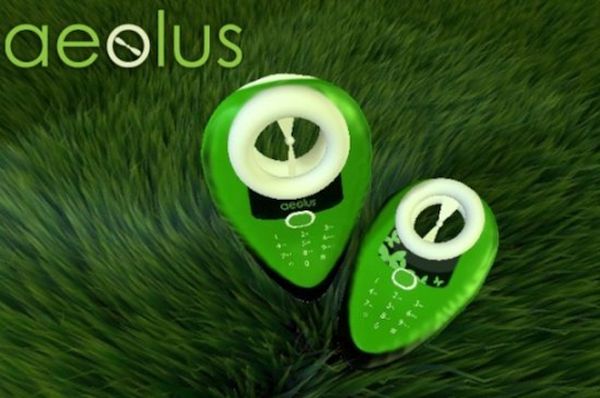 Designed by Cyrene Quiamco, the Aeolus Sustainable Phone is an eco-friendly phone that uses solar and wind power to charge itself. The handset is made of renewable materials and features a single color, energy efficient LCD display.
The handset also comes attached to a power generated fan that will catch even very slight breezes and convert them into electricity needed to charge the phone's battery. That's not all. When attached to a moving vehicle, the Aeolus also transforms the former's kinetic energy into energy used for charging itself.
Viber Burst Concept Charger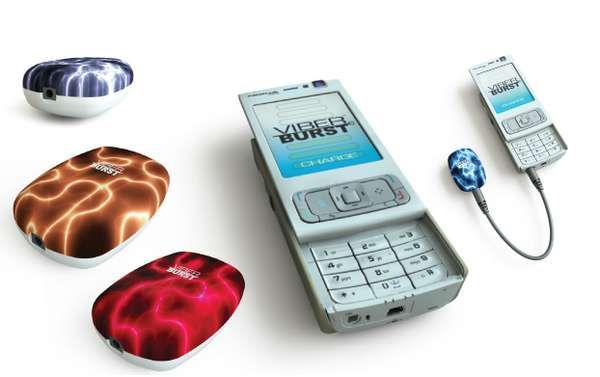 Designed by Josh Pell, the Viber Burst concept charger that uses the kinetic energy derived from simple movements to charge your phone. The charger can retrieve energy from anywhere, including your hands, legs, bags or even vehicles. It will store this energy and then reuse it to charge your phone completely in 2 minutes flat. The charger will be of great use for your mobile phone and is made of weather resistant materials, thus making it a great addition for your outdoor trips.
Solar Powered Microsoft Smartwatch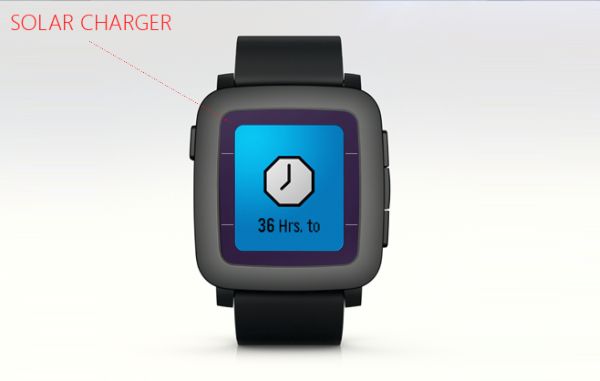 Designed by ArchilVardidze, the solar powered smartwatch concept uses solar power to recharge itself. Called the Square Watch or Windows W2, the smartphone integrates Microsoft's Windows interface to create smart window like experience for the wearer. The smartwatch features solar panels placed along the screen to capture solar energy for charging purposes. The case itself is made of aluminum and so, is lightweight. The smartwatch also comes with a compass, barometer and altimeter.
Kyocera Smartphone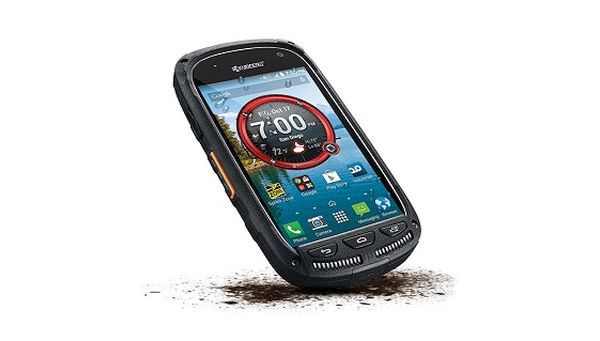 Kyocera's new concept smartphone uses solar power to recharge itself. It features a Wysips Crystal layer that can be placed with above or beneath the phone's touchscreen display. This transparent photovoltaic layer contains solar cells that absorb the sun's energy and transform the same into reusable energy for charging purpose. The concept phone can easily recharge itself with 5 milliWatt-peak/cm2 power and is only 0.1mm thick, thus making it very easy to integrate it with the device without damaging the latter.
Solar Powered Sticker Phone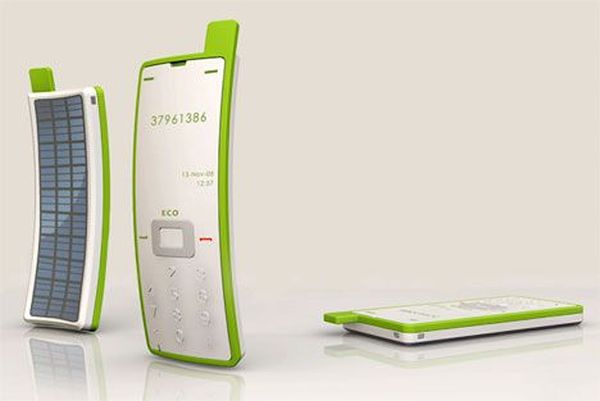 The issue with standard solar paneled phones is that you need standard resting place to keep them in when charging. The absence of such a place makes it harder to charge these phones in certain instances.
The solar powered sticker phone aims to solve this issue by simply sticking onto a window that faces the sun. Designed by Liu Hsiang-Ling, the phone can simply be slapped onto a window to absorb the sun's energy for charging. All you need to do is move to the window which has maximum sun exposure, suction the phone's outer solar cell side out, stick it to the window and wait for the phone to be charged.
Nokia Concept Phone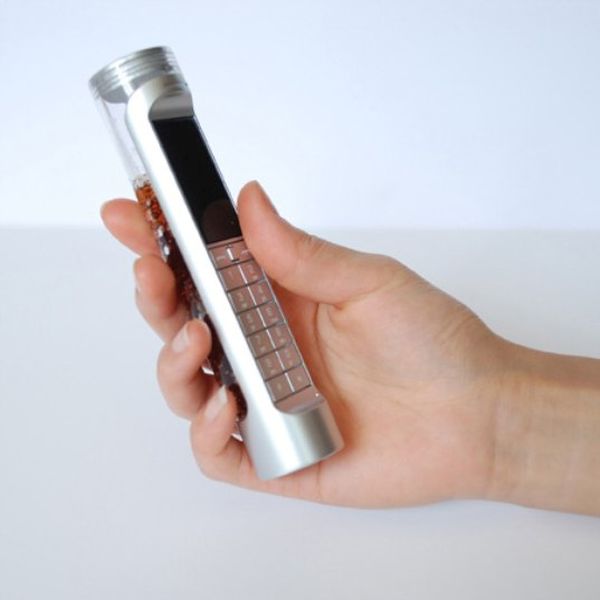 Cell phone batteries are expensive and hard to dispose of after use. Well, here's a phone from Nokia that gets rid of this problem efficiently. The concept phone from Nokia does not use standard batteries to recharge itself. Rather, it uses soda aka coke to recharge.
Designed by Daizi Zheng, Nokia's concept phone does not run on traditional batteries. However, it runs on a bio battery which in fuelled by the electricity derived from carbohydrates. The bio battery utilizes the carbohydrates and sugar in the drink to power itself up, thus charging the phone in the process. A bio battery can also work for 4 times longer than standard batteries, thus making it more energy efficient as well.

Searching for an electrical source to charge your smartphone can turn out to be taxing when traveling. From using solar power to wind energy for the same purpose, these concept phones can minimize your hassles when searching for a charging source when traveling.