A green lifestyle would mean adopting an eco-friendly way of living your life. It would mean following eco-friendly practices on a daily basis. It would mean staying away from all kinds of anti-environmental products and practices. And it would surely mean choosing to have at least one or all of these amazing green concept ideas in your home.
Light, Time & Us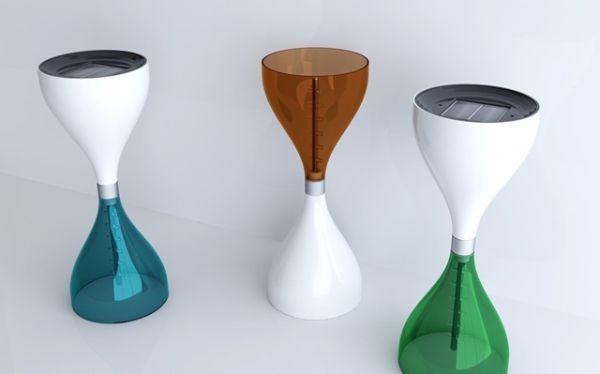 This rather innovative light features an hourglass design that contains solar panels on one end and a series of bright LED lights on the other. The solar panels absorb the sun's rays and convert the same into electricity that is stored in a NiMh battery. The battery can be used to power at least 12 LED bulbs for over 8 hours. All you need to do is flip over the light so that the side having the solar panels faces downwards. A resistor on this side then switches on the LED lights automatically.
Power Plug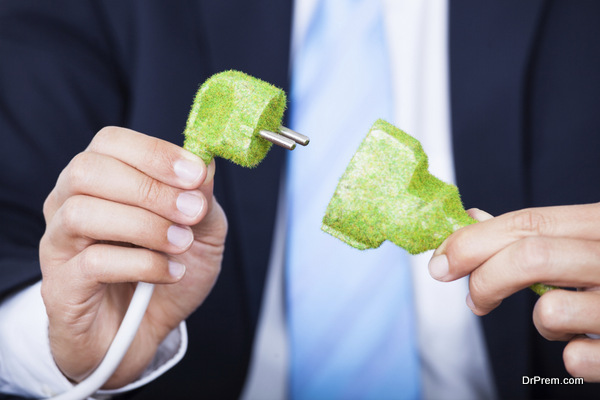 Standard electrical sockets product an output of 120V which makes it essential for you to use a converter that would transform this power into a 5V input required for most digital devices. Designed specifically for digital technology, the power plug socket enables you to plug your digital gadgets directly into it without a converter cable.
Laundry POD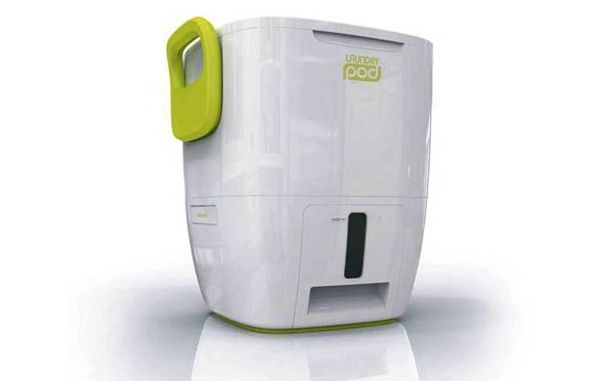 This miniature washing machine is just perfect for small loads you would probably store away for later until visiting a laundromat. The POD is small sized and can easily fit into your kitchen cabinet. It also comes with a hand cranking powered spinning feature that uses less water to wash the clothes and then extracts this water to be used for other purposes.
Hydro-Wind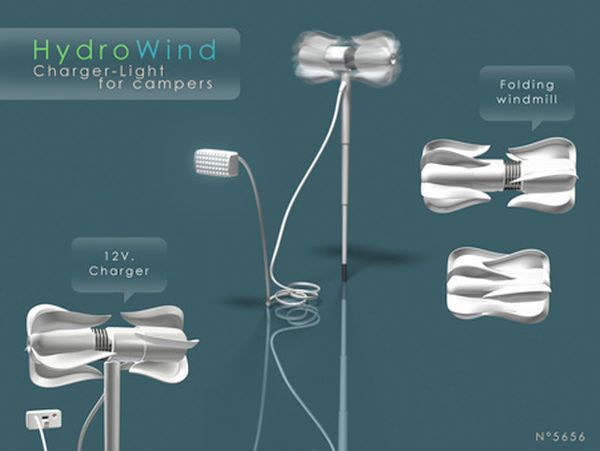 This doodad design can harness both hydro and wind energy to power your gadgets while traveling. You can either drop it into flowing water to harness the hydro power, or stick it on the ground to harness wind power. The device can generate over 12V of power that can be used to charge lights or cellphones while camping.
CompostALL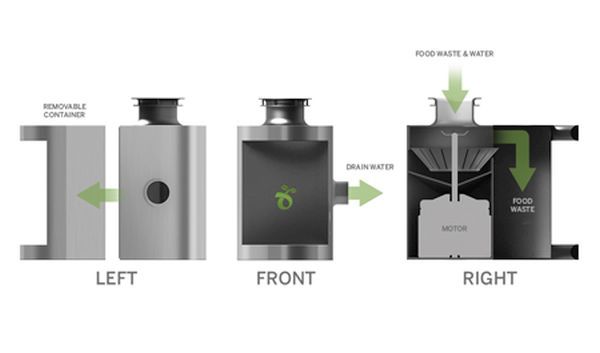 Replacing your in-sink garbage disposal unit with the CompostALL will prevent food scraps from the dishes ending up in municipal water systems. The CompostALL filters out the water and retains the food scraps in a removable container. A light fitted on the sink top will notify me when the container has become full. All you need to do then is empty the contents into your compost pile.
Helios Smart Portable Solar Charger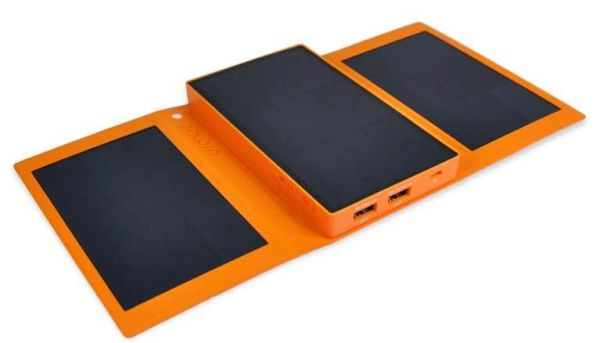 The Helios Smart Portable Solar Charger can harness the sun's abundant energy to charge a smartphone in just 90 minutes. The compact charger can easily fit into your pocket and can also charge two devices simultaneously. Its compactness coupled with its super-fast charging feature enables the Helios Smart to be the perfect power solution for all your gadgets while traveling.
Sensibo Smart Air Conditioner Device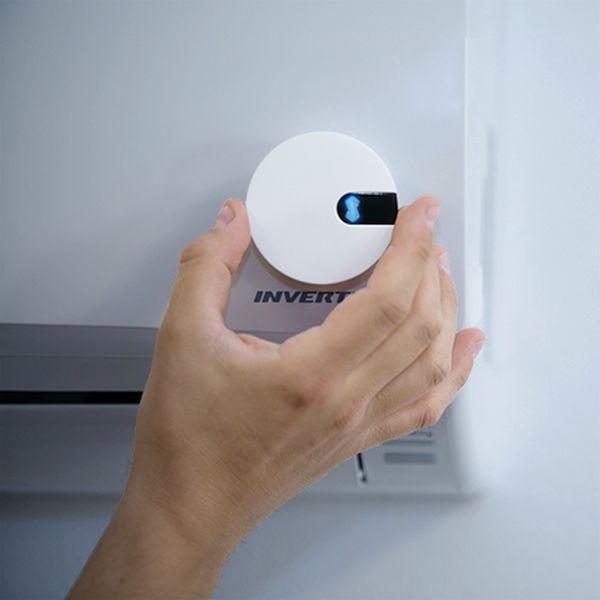 The Smart air conditioner device by Sensibo allows you to cool your home without wasting too much energy in the process. This rather simple device can make any remote controlled air conditioner smarter and more energy efficient, while saving at least 40% of energy used in the process. The device features a smartphone app that can connect with your air conditioner to adapt to your lifestyle, thus changing the unit settings when needed.
Wearable Enviro Tracker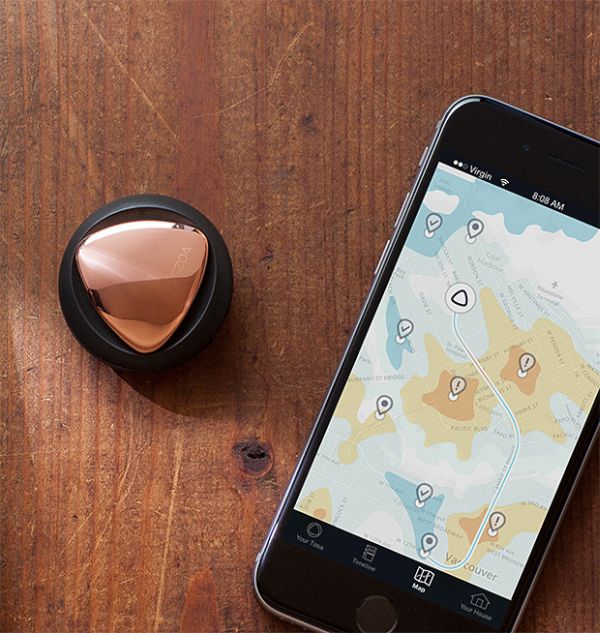 TZOA launched its wearable enviro tracker at CES. The affordable and rather compact tracker can simply clipped onto a bag or piece of clothing. It then starts monitoring the air around the wearer, tracking factors like air quality, UV exposure, dirt level, humidity and temperature, etc. It then sends alerts to the wearer's smartphone about the pollution levels in specific areas, also creating a detailed map so that the wearer can stay away from highly polluted streets while commuting.

The demand for green gadgets is increasing every day. As such, a number of gadgets that make electronic appliances more energy efficient and users more wary of pollution levels could very well take center stage in many households in the near future.