With more cars hitting the road across the globe every year, they are bound to start piling up. Of course, you want to use your vehicle as long as you possibly can, but at some point, it won't be worth fixing anymore. So what do we do once we are done with a car? Don't just dump it at a junk yard. Recycling your vehicle is the most sustainable and economical method of disposing your old cars.
The Problem with Trashing Cars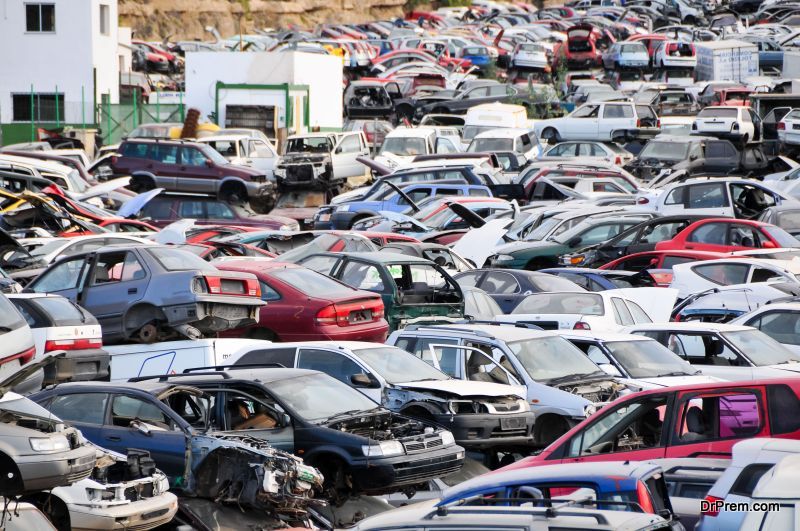 Old cars are a huge contributor to overflowing landfills. They also litter alleys, roadsides, and neglected properties. It could take up to 1,000 years for a car to decompose, and as it does so, it will pollute the soil with rot, rust, synthetic liquids, and other toxins.
Government initiatives have helped to clean up the car problem in public landfills, but up to 25 percent of vehicles go unrecycled every year. These cars are unaesthetic and add to the growing pollution problem.
The Benefits of Recycling
Cars can/should be recycled. According to research from The Clunker Junker, a vehicle recycling center, 90 percent of cars can be recycled. Metals can be purified and reused, rubbers can be recycled, glasses and plastics can be melted down and reformed, and even liquids can be neutralized or reused. Cars contribute to nearly 145 million tons of recyclable material sent to industrial manufacturing with 25 cars being recycled around the world every minute.
The environmental impact of scrapped metal is huge. A single ton of recycled steel saves about 3.6 barrels of oil. That's enough fuel for the average car to travel from Boston to Los Angeles one and a half times.
Recycling also saves on the world's non-renewable resources. Because it saves on extracting pure virgin iron ore, we save 90 percent in raw materials, 75 percent in energy, 86 percent in air pollution, 76 percent in water pollution, 40 percent in water use, and 97 percent in mining wastes. In other words, recycling cars is a significant contributor to conserving resources.
There are also a plethora of economic benefits, both immediate and worldwide. On average, you'll make between $150 and $500 per recycled vehicle, which is better than nothing when your car no longer works. The scrapping industry also puts $65 billion into the U.S. economy, providing thousands of jobs, and helping the metal industry to become stable.
The Process of Recycling a Junk Car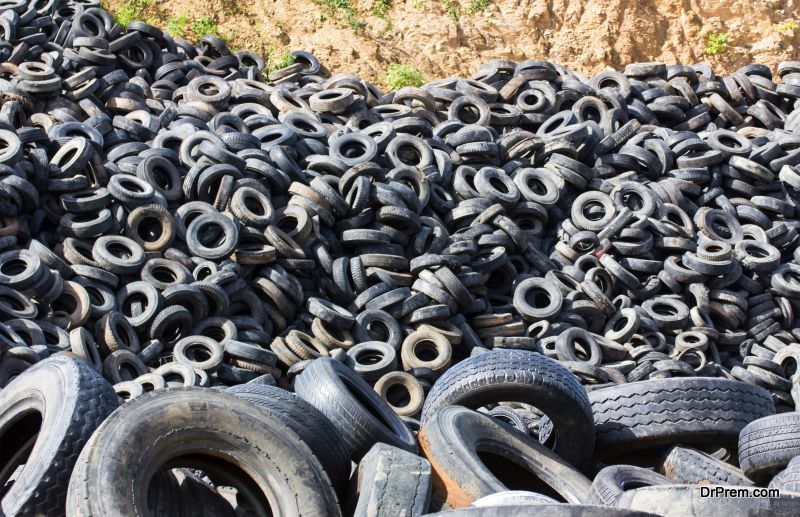 For you, getting your car recycled is as simple as dropping it off at the scrappers. Just be sure to leave it with a facility that's been certified and authorized. The organization should comply with environmental standards to limit pollution and make the most of the vehicle.
But after you leave, the process is a little more complex. Each piece of the car is broken down and recycled separately to limit impurities and to efficiently dispose of the vehicle.
Tires and Rubber: About 100 million tires are recycled each year. They are melted down and repurposed for Equestrian mats, rubberized asphalt, new tires, and playground surfaces.
Metal: It takes about 45 seconds to crush the metal of your car into fist-size chunks of scrap metal. It will then be smelted, purified, and reused. The majority of recycled scrap metal goes towards industrial manufacturing.
Battery: About 98 percent of car batteries are recycled in the United States, making it the most recycled material in the nation. They are broken into pieces and heavy materials which are separated from the plastics. The sulfuric acid in old car batteries is neutralized and the rest of the battery is purified and melted down for later use.
Light Materials: About 25 percent of the car is made up of "light materials," or plastics, fiberglass, carbon fibers, rubber, and composites. Not all of these materials are recyclable, so they must be collected and sorted. Most of the material will be melted down, purified, and reused, but the rest will make its way to a landfill.
Liquids: The oils and other liquids used to keep the car running can be toxic if they are left to decompose in a landfill, so scrappers will collect these liquids. Some will be neutralized and disposed of, but others will be purified and reused.
Automobile recycling is one of the most important functions in today's society. It protects our earth from toxic chemicals and waste that takes centuries to decompose. It's important to support recycling efforts and  to make the most of your old vehicles.
Article Submitted By Community Writer