Chandeliers give an elegant look to the home décor, whether you place them in your dining hall, a drawing room, or even a living room. They add a sense of lavishness to the atmosphere. These hanging lights serve as a statement piece in the interior decoration. As compared to other light hangings, chandeliers are costlier and they are even worth it, but what if you get to know the junk lying in your store can turn into a beautiful chandelier. You can put the trash to use and make a chandelier out of it, which looks as good as any other chandelier. Click through to find what all junk you can use to create awesome DIY chandelier:
Ball point pens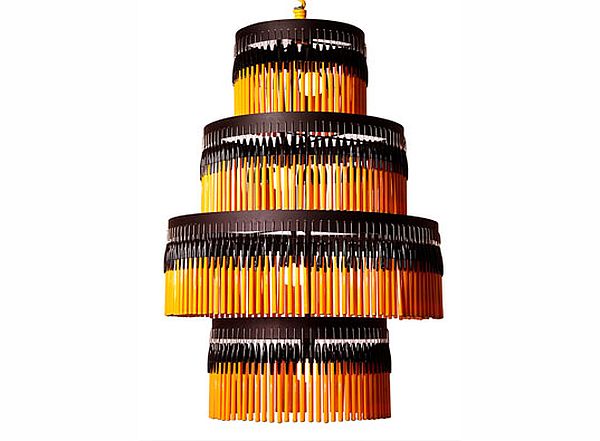 Old and used ballpoint pens can serve as a fantastic chandelier material. The outer body of ballpoint pens is made of polyethylene and polystyrene materials and when we discard them, they end up as landfills, which take several years to decompose. The better way is to use them to make a cool looking chandelier rather than disposing them. Look at this glamorous piece of chandelier made of ballpoint pens made by a design studio based in Madrid. It is a six-tier design and around 895 ballpoint pens have gone into its making.
Beer bottles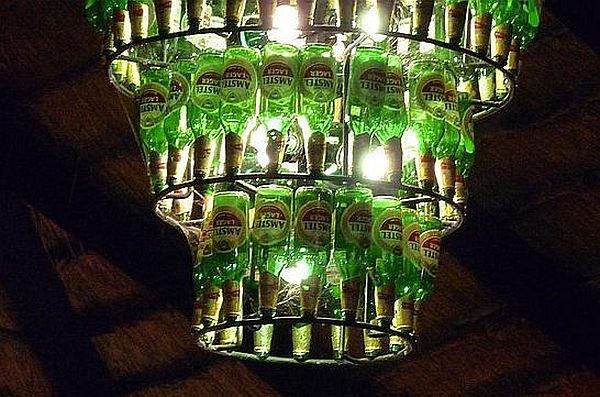 Another junk that gets collected at homes are the beer bottles, so why not put them into some use. You can create a fabulous beer bottle chandelier out of the junk and hang it in the bar area in your home. You can make the chandelier two, three, or four tier depending upon your collection of bottles. You require a steel rivet top band that will hold all the bottles in place.
Bicycle chains and rims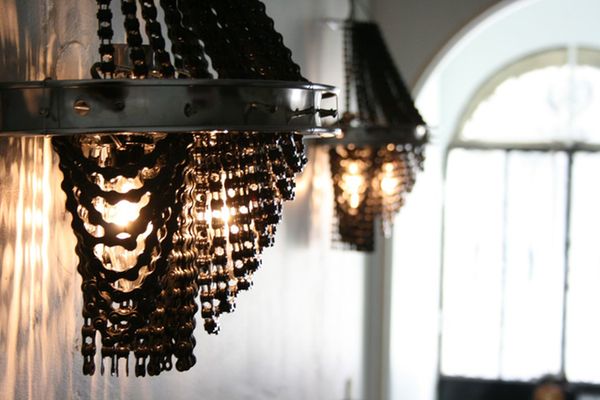 Carolina Fontoura Alzaga is a Los Angeles based designer who is adept at making wondrous chandeliers with the bicycle rims and chains. The first model that the designer had made was the "Connect 1", which is a three-tier chandelier and is 5 feet in height.
Wine barrel hoops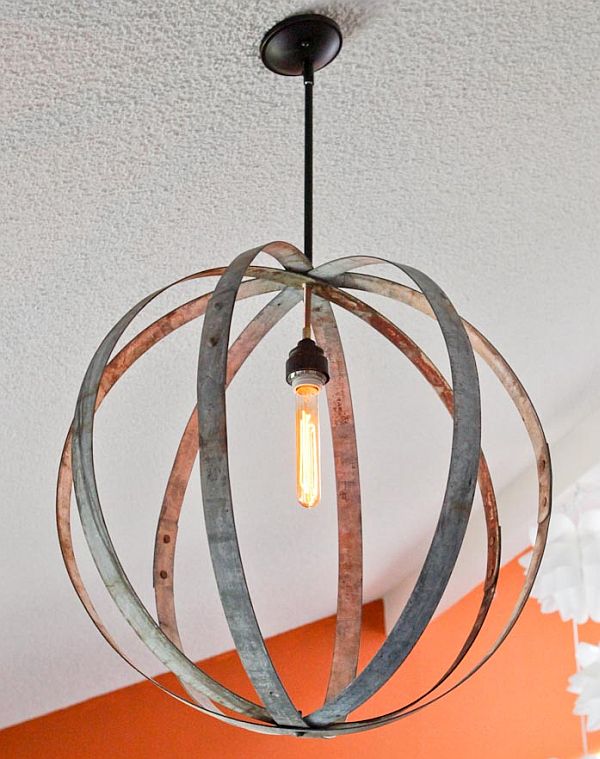 You will simply love this design if you have a penchant for the orbit design. This chandelier looks amazing with the orbit design made of reclaimed wine barrel hoops. The steel hoops are welded together to give it a shape of an orbit.
Summary
It always feels good when we end up making some useful stuff out of useless junk, and the chandeliers made of everyday junk is one such way to utilize the useless junk.