Summer is just around the corner, so it's time to pack up your sneakers and loafers and take out the good old slides. If your closet is still not filled with these, what are you waiting for? Start by getting a high-quality pair from trusted brands like Freedom Moses to ensure longevity and support. You'll end up with a comfortable and trendy pair of shoes that will last several seasons by exploring your options.
Now that we've gotten that out of the way, it's time to plan some cute outfits. If fashion is not your forte, or if you prefer understated looks, we have prepared a list of suggestions to help you outline your next look.
1. Monochrome Look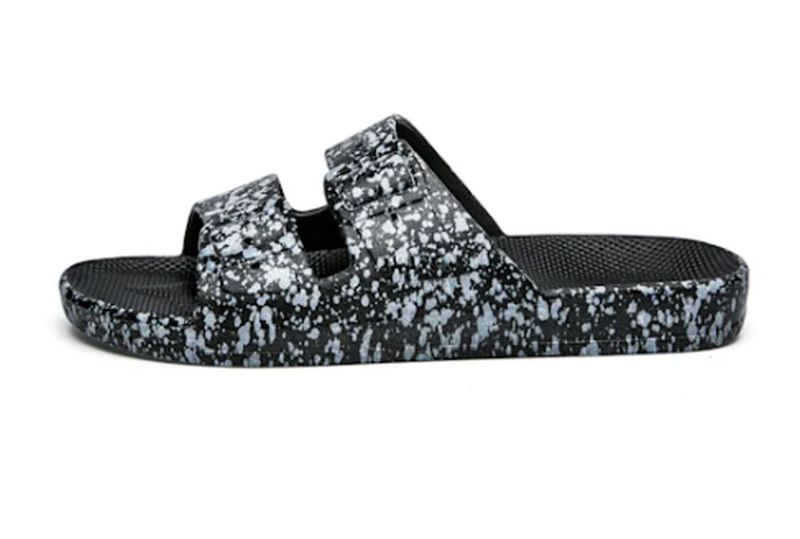 You can never go wrong with monochrome looks. These looks always appear sophisticated yet understated regardless of who is wearing them. Opt for classic black slides and pair them off with a black T-shirt and jeans to get that fierce minimalistic look. The all-black might make your temperature rise, depending on the weather, but it will definitely appear elegant.
Alternatively, you can wear white slacks, an oversized shirt, and a white pair of footwear to achieve a sophisticated ethereal look. These outfits are great for people always in a rush because they are easy to put together. However, people will think you spent hours planning them because they look super chic and trendy.
2. Jeans-Inspired Outfit
Wear your slides with a pair of jeans for the ultimate casual look. Combining two staple pieces in one outfit is bound to turn out a success. For example, black slides go well with any jean style — skinny, mom fit, flares, or even ripped jeans. You can combine them with different denim washes like a stone wash, light wash, and indigo wash jeans, depending on the look you are trying to achieve.
Combining them with jeans is the easiest way to achieve the simple everyday casual look that everyone strives toward. What's more, you won't appear as if you're not trying.
3. Summer Dress Style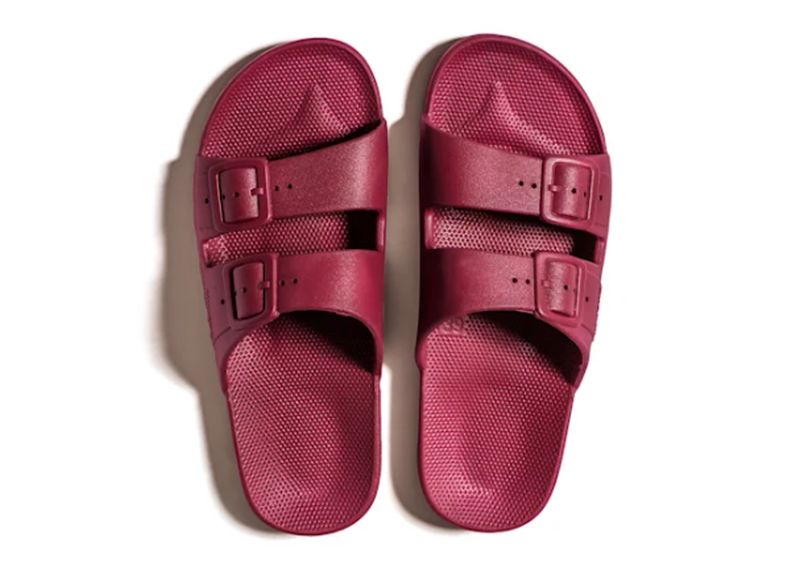 It's hard to imagine warm weather without any dresses, so why not pair them with your favorite pair of slides? While you might think these two pieces are too clashing to combine, think again. You'll come to realize they are a perfect mixture of casual chic. On the one hand, you have something super feminine, and on the other, a generally unisex piece. The two create a perfect balance of classy and casual.
This type of footwear goes well with all styles of dresses — long, midi, or mini, casual, elegant, or boho, you won't be wrong. Brands like Freedom Moses offer a variety of styles, finishes, and colors so you are bound to find something that fits your wardrobe.
4. Sweatpants Casual
Finally, for all those of you who put comfort and simplicity above everything else, try pairing them with your favorite sweatpants. Go for those airy loose-fit sweat pants in neutral colors, preferably high wasted ones, and finish the look with a pair of black slides. The flattering shape of the sweatpants and the simplicity of your footwear choice will complement one another. This way, your outfit will be simple and stylish but not too casual.
Article Submitted By Community Writer