Are you extremely bored with your clothes, and think of buying new clothes? Then think again, it can also be pointless because you'll get bored with that lot too.  The best idea is to recycle your old clothes, redesign them or make simple changes to create completely new designer outfits. No one would guess that all your trendy new clothes are actually your old ones. Some outfits don't need any cutting or sewing either, you just have to mix and match your tees and skirts cleverly. Check out these clever outfit hacks:
Cut those pants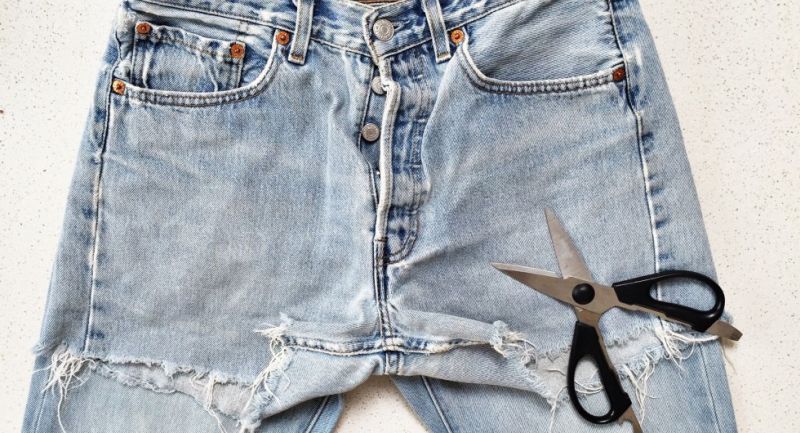 Change your cuffed pants by cutting them at the ankles, and get that beautiful frayed look. Or you could hem them to get that professional look. 
Tee into cardigan
Turn an old T-shirt into a fancy new cardigan. All you have to do is to cut right down in the middle and hem tape the sides to make them straight.
Make that tote
Totes are handy and useful and you just can't have enough of them. Choose a skirt that you don't want to wear anymore or if you are comfortable with the sewing machine, you can make a patchwork tote. Or just a simple tote by gumming the sides together. You'll need rivet and stitch adhesive kit to make this tote.
Double duty skirt/s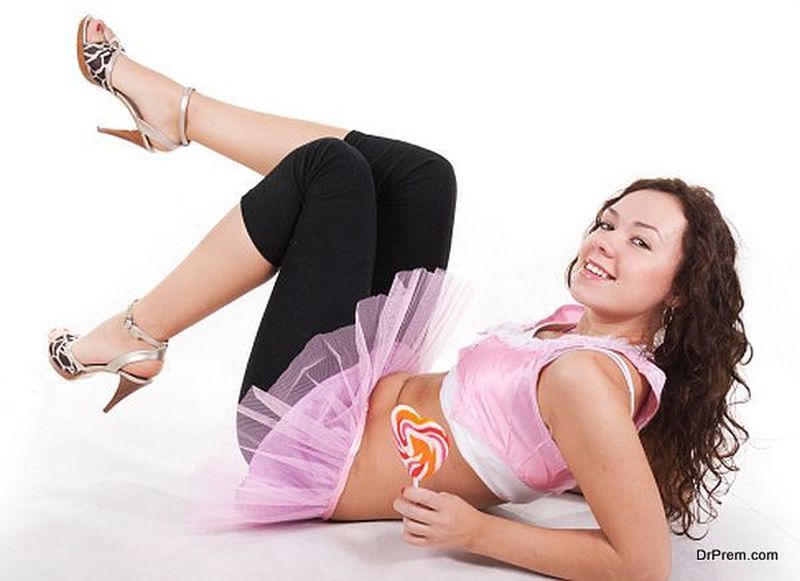 You can wear two skirts together, one on top of the other, especially if you have a transparent one. Instead of a slip, you can wear a florescent skirt underneath to create a unique look. If you no longer want to wear that super short micro mini, wear a skirt on top of it.
Or else wear a skirt with lace trimmings underneath the dress to create another little black dress.
Make colorful bowties
A bowtie can be added to a dress, skirt, plain shirt and totes, clutches etc. if you don't use them, perhaps your little niece would. Take a bit of cloth, shape it into a bow, wrap another small piece and using a glue gun, gum the small ring to make the most beautiful bowties.
Add a pocket a white tee
Bored of wearing your white tee? White tees match with everything and you end up wearing it all the time. Add a pocket by cutting out a cute piece of cloth and glue it to your tee, transforming it into a completely into a new T-shirt.
Turn your dress into a fantastic piece of outerwear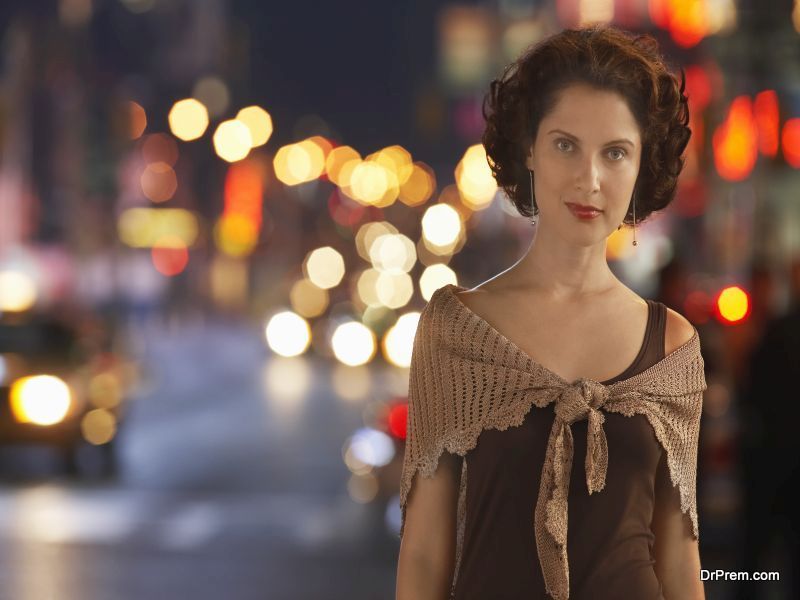 Every girl has made some fashion blunders and they just get stored at the very back of your closet. Such as those trashy dresses that button down or zip down completely at the front. Simple solution – just open the buttons or the zip and turn your trashy dresses into smart summer coats. 
Beads, gum, scissors
Add some artificial pearls to the collar of a plain shirt and make it into an attractive new shirt you'd love to wear.
Oversized skirt can be fashioned into a smart dress
Cut out the elastic from your long, voluminous skirt. Place a tank top on top of the skirt, and cut out the neck and sleeves. Get it sewn or just hem them and voila – your skirt is now a fabulous dress!
Wear your silk pajamas outside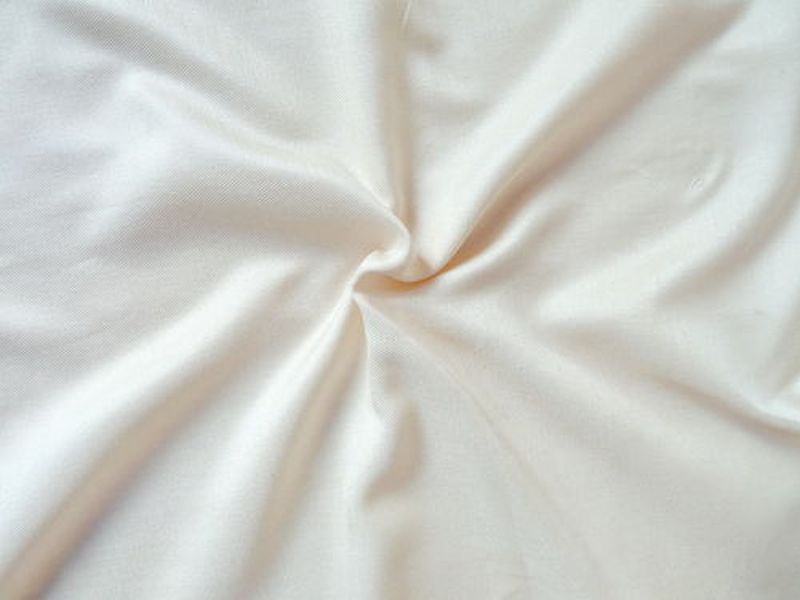 Why hide those silk pajamas. You can add a bohemian look to your outfit by throwing on a robe of your silk pajamas.
Reuse that off-shoulder dress
Realistically, how many times can you wear a tube dress? You can't wear it without any occasion. But wearing a top or shirt on top of the dress lets you use it more frequently.
Wrap that stole
There are more uses to your stoles than you can imagine. Take a thick one and wrap it around a few times to turn it into a wonderful instant mini.
Add some lace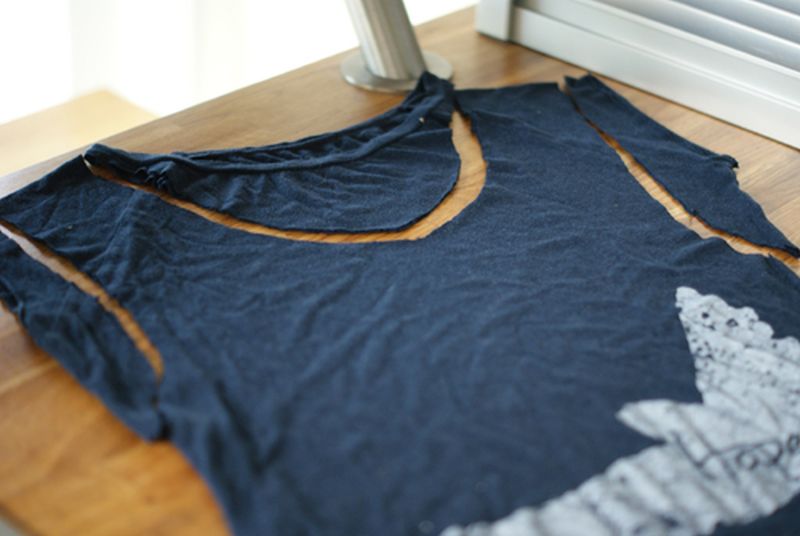 Insert some pretty lace into any t-shirt and stick it with some hem tape. Easy and chic transformation of an old tee.
Wear a heart on the sleeve
Sew a heart patch on your tee's long sleeve. Cut out a heart shaped patch and glue it on your t-shirt's elbow to change the look.
All these transformations will give you a unique new wardrobe. Look stylish and stand out in a crowd with just some clever recycling of your old clothing.