Whether you want to help introduce your office to a green world or you just want to optimize the processes that you already have in place, these six tips will help guide the way to environmental efficiency for your entire crew.
Give your Supplies Staying Power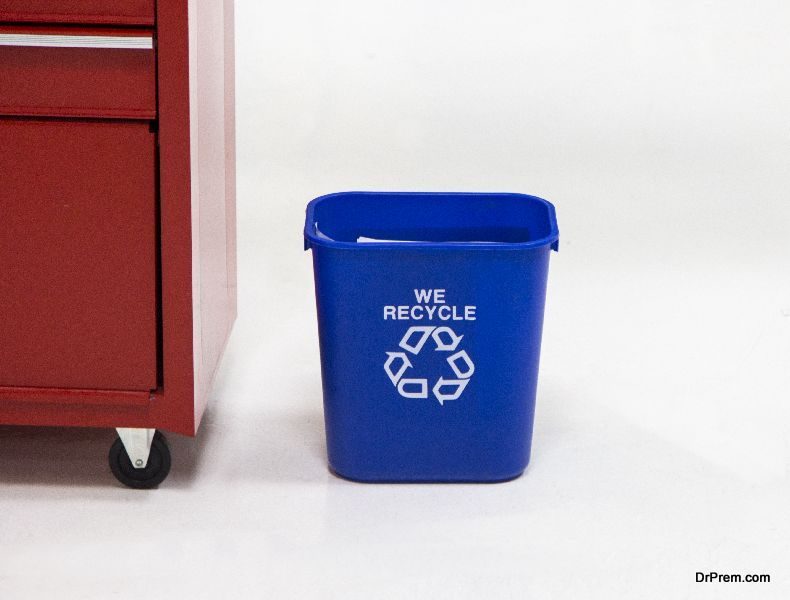 There are a lot of ways to make that highlighter go the extra mile or to keep that pen fresh—and even though it's a small step, it can make a big different in the long run.
To keep your favorite pen writing until the last bit of ink runs out, make sure that you store it with the top down and the pen retracted. This prevents air from drying out your ink, and top down storage keeps your best ballpoints from being exposed to the environment and evaporating. Also, wipe your pen clean with a cloth to keep excess ink from hardening against the tip.
Keep all supplies away in a desk—especially easily degradable supplies like glue or white-out. Heat and sun exposure can dry those supplies up, leaving you with an inefficient product which usually ends up in the trash.
Make Recycling Containers Accessible
This means that each reasonably-sized room has one or more containers so that employees can do their part without having to lug their waste basket across their entire building, or it can mean placing the receptacles in a more central location where more people can easily reach them. It can even mean placing different types of recycling containers where they'll be used most. Don't be afraid to send out e-mail reminders about locations.
Break out the Lunch Box
While you're saving the environment, you might as well save your wallet too. Packing meals from home in a reusable Tupperware container is a great way to save resources. You aren't eating out and tossing away all of that extra packaging, and you don't have to spend time waiting in line behind the rest of the lunch squad.
Better yet, if you adhere to a great meal preparation plan, you can pack your lunches at the beginning of the week and then forget about it until it's time to grab it out of the fridge or freezer.
Set Clear Goals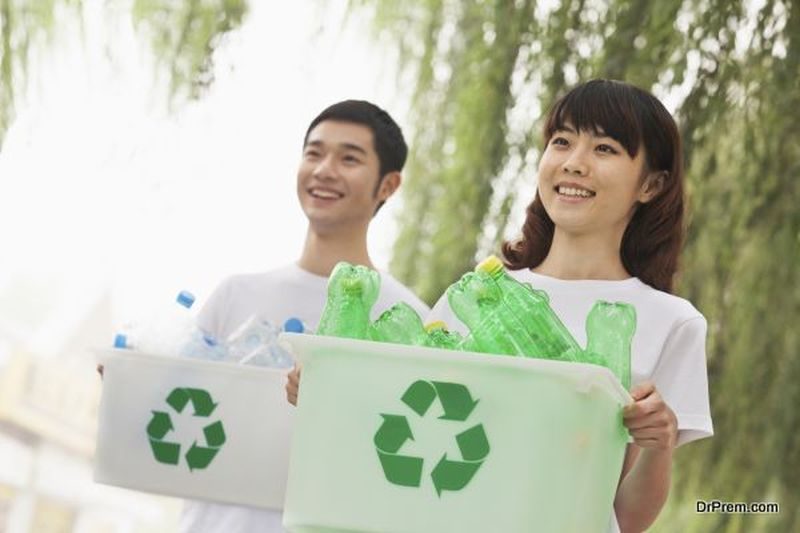 Whether you're a team leader, CEO, or just another employee, you can set both office-wide and personal goals. It may be as simple as making sure that your plastic bottle makes its way from your desk to the recycle bin every day. As someone in a leadership role, you may want to set a goal by sending out a global e-mail stating that you want to see plastic recycling increase 10% over the next quarter. Make it clear, and make it happen.
Make Recycling into a Competition
Feel free to spice things up and get everyone excited about recycling by coordinating an office event or competition. For instance, if you're an office manager, you can measure the recycling-to-waste ratio of each department or section, and then challenge your employees to ramp up their efforts—the group with the biggest improvement wins!
Inspire from the Top Down
If you happen to be one of the managers or CEO of your company, make it known how you feel about recycling. Your employees will look to you for guidance, and if you let them know how important you think it is for them to recycle, they'll pay attention. Lead by example by putting a recycling bin right in your office or meeting room. Tell the cleaning crew how important you think recycling is and let them know how they can help.
If you're an employee, let your boss know about any ideas you have that can improve office recycling while saving your company money—they'll love you for it.
Article Submitted By Community Writer