Because you can be a fashionista and the savior of Mother Earth at the same time, there is now a reason to smile. With eco-consciousness quickly turning into a widespread trend around the globe, jewellery manufacturers cannot rest idly. In fact, one of the best eco-friendly things come in the form of stylish necklaces, modern bangles, and beautiful earrings. Check out the list of amazing ecofriendly gifts for those who love a jewel or two in their lives.
A unique necklace charm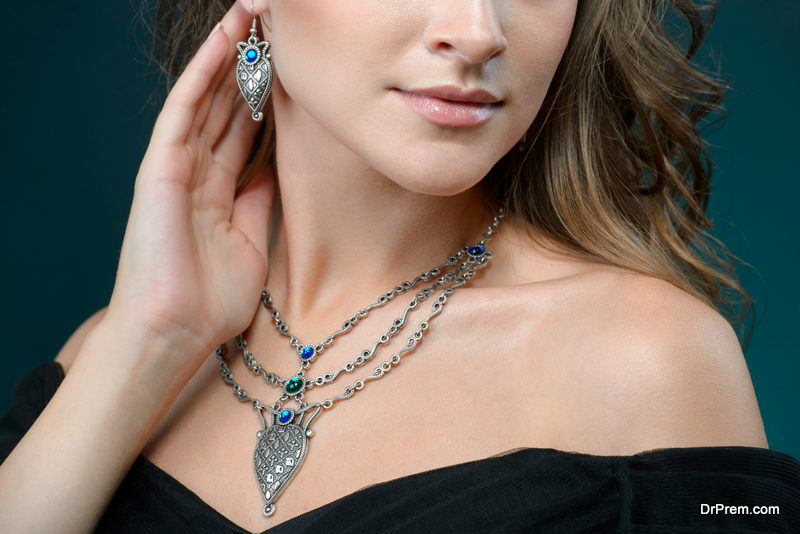 Jewellery lovers never settle on mainstream designs and patterns. They are always on the lookout for that unique piece, which will set them above the rest. So, what is a better gift for jewellery lovers than a charm as unique as they are?
Jewellery designer Jane Wear offers to turn your loved one's thumbprint into an eye-catching pattern on a necklace. Not only that, these charms are made from recycled silver – making them one of the most beautiful eco-friendly gifts for those you love dearly.
A sparkling gemstone necklace
Gemstone necklaces are already out-of-the-world in their own way. They are as colorful as you can imagine – plus, it gives the wearer a chance to make their own stylish statement. Bold, yet jaw-dropping – gemstone necklaces are the perfect gift for jewellery lovers.
If you are planning to buy a gemstone necklace for your friend or family member, you might as well add a green spin to it. Purchase one from any jewellery manufacturers or designers who give away a percentage of their sale to charity. In this way, you will be gifting priceless memories to your loved ones as well to those in need.
Evergreen bangles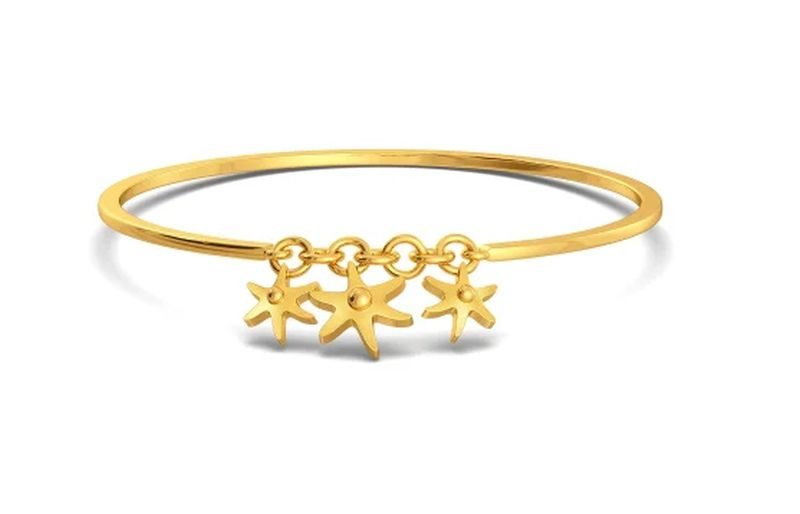 Bangles are truly evergreen. Be it in any metal, color, shape, or size – bangles always remain an object of pride and pleasure for the owners. So, if you are unsure of what to gift to your loved ones who have their hearts set on jewellery – go for the bangles.
Right from minimal bangles to classic ones, and from studded bangles to glossy ones – there is something in store for anyone who likes to add a glittering charm to their wrists.
The best kind of bangles for most jewellery lovers out there are gold bangles. Uniquely crafted with filigree or minimally designed with plain gold plating – gold bangles are always a classic choice. To add an eco-friendly twist to your gift, check out the gold bangles price with weight online – for every purchase you make, this site donates INR 100 to educational charities.
A diamond ring with an eco-friendly shine to it
Diamonds are a woman's best friend. When you think about gifting jewels to jewellery lovers, diamonds are the first thing to cross your mind. But, you might frown at the thought of diamonds being far from eco-friendly. Fret not, there is a way to gift a beautiful diamond, crowned atop a ring band, without worrying about the eco-friendliness of it all.
Go for a diamond ring which is created with moissanite – the lab grown one – and recycled sterling silver. This one will surely sparkle with an eco-friendly shine.
You might have to think a great deal when it comes to gifting eco-friendly presents to someone whose first love is jewellery. But once you know your options, it won't be hard to hunt for the same. Good luck!
Article Submitted By Community Writer