Rubbish clearance is a really big business nowadays. People are moving more towards a minimalistic feel in their homes, and this has caused them to have to get rid of a lot of things, which is where rubbish clearance comes in. Whenever something becomes big business, it also gives rise to opportunistic people who try to sell a sub-standard service. So how do you avoid falling victim of these types of cowboy companies? The following 3 top tips should help you.
Reputation
The most important thing of all is that you find a company that has an excellent reputation. Consider, for instance, Enviro Waste rubbish clearance, which have had a wealth of positive reviews from their customers. Finding reviews is reasonably easy. Good companies will have them listed on their own website; you can speak to your friends and family, and you can use any of the many dedicated consumer review websites.
Thanks to the internet, you can find out just about anything you like. Do also check out social media, which will give you an opportunity to see what others have said about the company, and how they have responded.
Price
Price should not be a major factor in an ideal world but, unfortunately, it is. We are not made of money, and you should make sure, therefore, that you get excellent value for money. By researching the reputations of different companies you come across (find them online, in the Yellow Pages, through billboards, personal recommendations, and so on), you should be able to create a shortlist of possible companies to work with. Ask around five, but no less than three, for a free, no obligation quotation to compare them.
Look into the pricing policies that they offer, how much experience they have, whether the quotation is an estimate, what the potential extra charges are, if insurance is included, and so on. As a rule of thumb, you can dismiss both the cheapest and the most expensive quotation. The cheapest is likely to deliver the worst service, and the most expensive one is likely to overcharge.
Capacity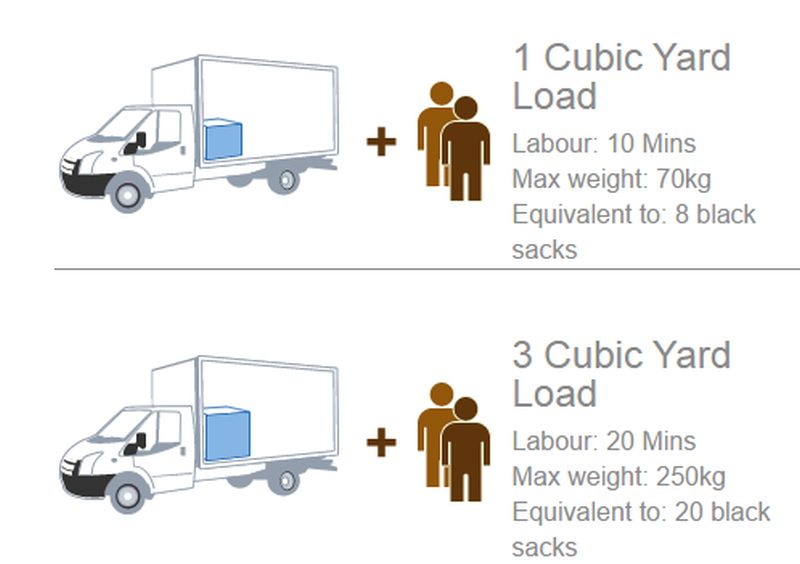 Last but not least is the issue of capacity. There are two key factors to consider in terms of capacity:
Do they have a fleet big enough to clear the rubbish that you have?
Do they have the time to clear your rubbish?
Obviously, if you find a perfect company but they are incapable of helping you because of capacity issues, they are essentially useless.
These are the key factors to take into consideration. Other factors are also important, but they are more designed to help you sift through your shortlist, as well as focusing on your personal preferences.
For instance, most people prefer to work with companies that have environmentally friendly policies, which mean they use green cleaning materials and that they dispose of your rubbish in a sustainable way, rather than just dumping them on a landfill site or, worse still, fly tipping.
Article Submitted By Community Writer