The world we live in has an increasing consciousness about the depleting environment. The more we learn about the perils of a degrading environment the more attempts are made to be eco-friendly in all the aspects of life. The worst happens during the time of Christmas. During that time even those among us who usually live a relatively minimalist lifestyle go on a shopping spree. We buy unnecessary stuff which, in most cases, we dispose of just after the festival. Therefore, it is necessary that we celebrate an eco-friendly Christmas. One of the easiest ways of doing the same is by giving out gifts in a sustainable way that is we should gift things that ultimately help in saving the environment.
Have a greener holiday with these recycled Christmas Decorations
Holidays are all about giving and spreading love. So, why not give something to the earth by opting for recycled Christmas Decorations?These recycled Christmas decorations are not only cheap, but they equally beautiful as regular Christmas decorations. Check out this list to know more!
1. Felted Wool Christmas Wreaths: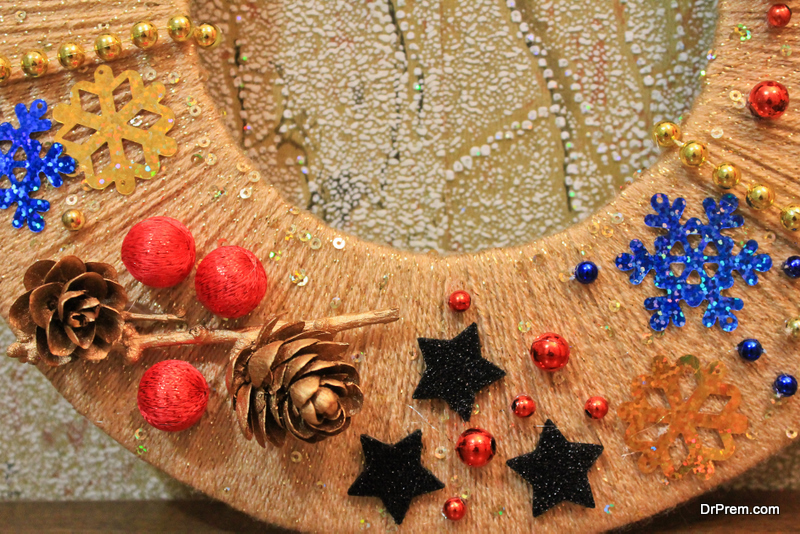 What is Felting? First you need to cut apart different colored woolen sweaters and separate the buttons. Put the wool in a washing machine on high heat and heavy soil setting. Use a drier and follow it by cutting squares of wool. Try different combination of colors and get cute wreaths.
2. Recycled Christmas Cards Banner:
The holiday cards that you receive and stack it away in a drawer can be lined up in Christmas decoration and use every year. Cut out equal sizes, glue to a string and put up in a cardstock and decorate them beautifully.
3. Magazine Christmas Tree:
Break the spine of the magazine, tear up a page and fold it like a tie. Use your origami skills to create a little Christmas tree.
4. Hand Cut Paper Snowflakes:
Properly fold and trim the papers with a knife to create snowflakes of different designs. Hang them from your ceilings or Christmas tree and feel the winter joyride inside your home.
5. Wine Cork Reindeer: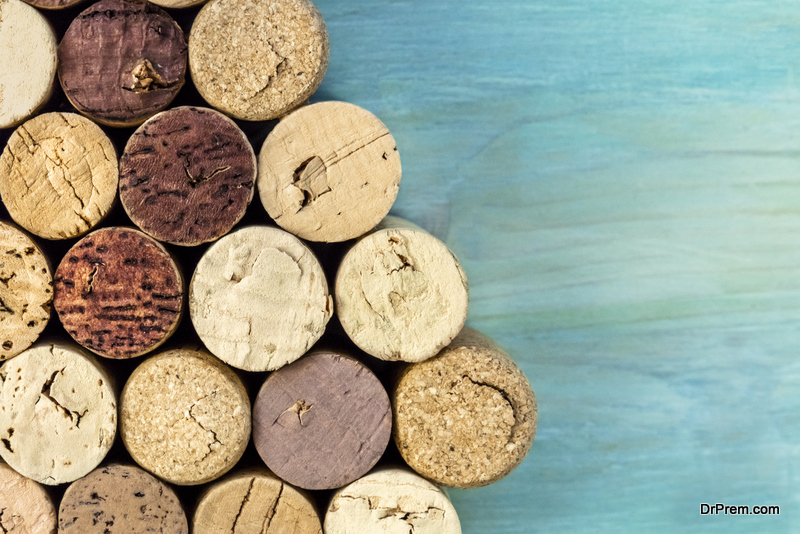 Making a reindeer out of wine cork is a child's play, literally. A red bead for the nose, beads for eyes, a glue gun and a foot long brown chenille stem is all you will need to make this.
6. Coffee Can Lid Wreath:
Since can lids are usually not recycled due to their size constraint, you can start off with cutting through the lid and create a shape of donut using pipe cleaners that can be a great additive on Christmas tree top.
7. Miniature Sock Monkey:
Baby socks can be of great value while creating sock animals. Cut and sew to create the skin before filling it. Stuff the limbs and body separately and merge them. Give the facial touch-ups in the end.
8. Craft-stick Stars:
Use three sticks and glue to form a triangle. Place such triangles atop each other to form a six-faced star. Otherwise use a V-shape, arrange symmetrically and glue them. Else make X-shape and combine as many as possible to create a fuller star.
9. Decorated CDs: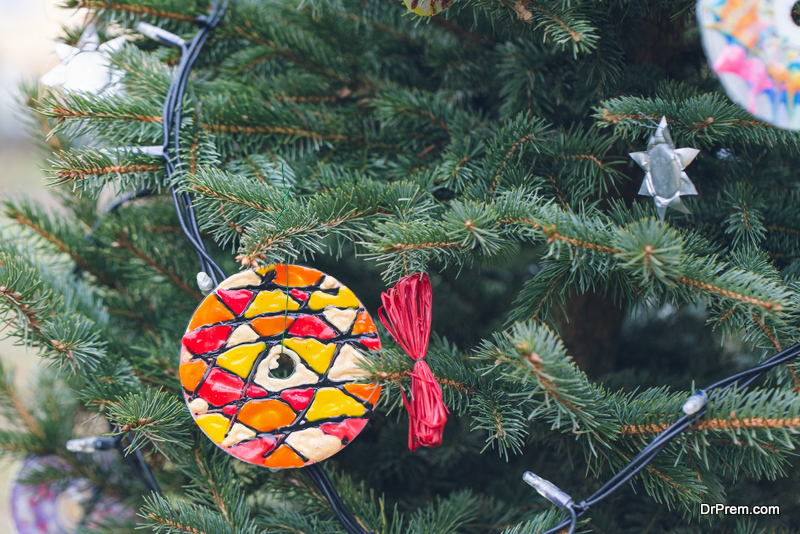 Create jewelry or stick a picture and decorate with glitters to make a perfect gift out of the used CDs.
10. Used Light Bulb Snowman:
Paint the body white with black facials on a cleaned but old light bulb. Use scarf and hat to add on the charm and hang the snowman from the Christmas tree. 
Go green this Christmas with a fireplace and decorations made from cardboard
For those who are not blessed with a good fireplace, you can still bring in the charm of Christmas by making your very own fireplace. Although it may be a fake one, you will still enjoy the charm of the traditional feel and look of Christmas.
Building your cardboard fireplace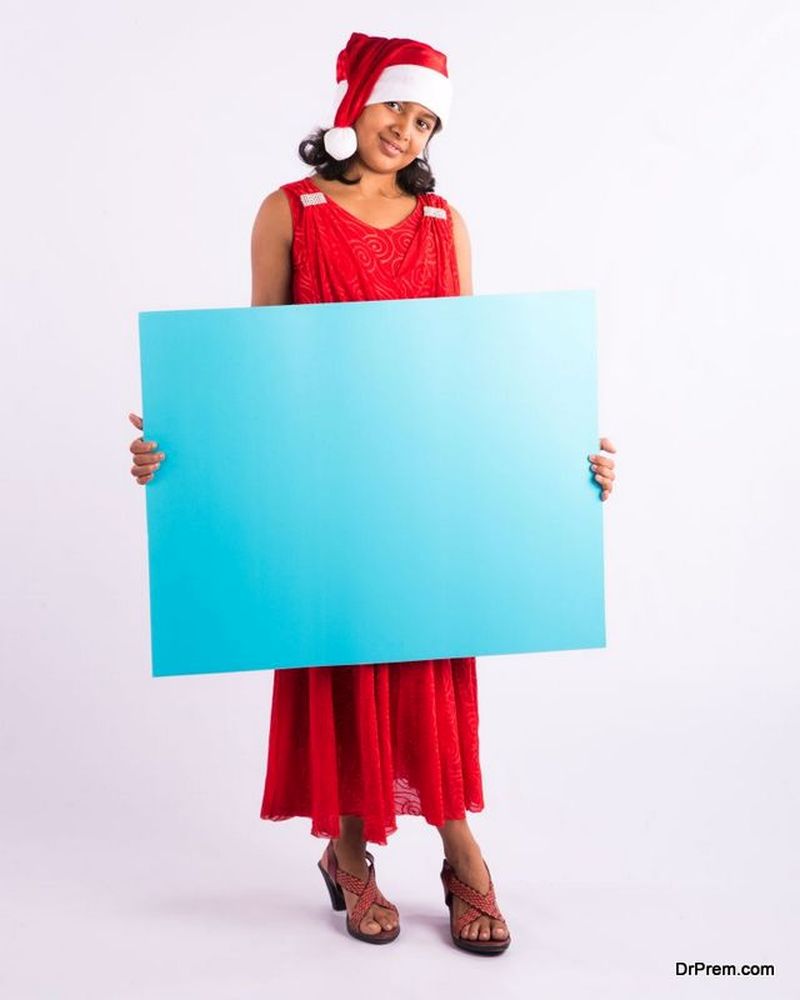 If you want to build a fireplace with multiple boxes, you have to make sure that they are all of the same size. You can also choose to go with the small sixed refrigerator cardboard box to get the right height.
Items needed
Evenly sized refrigerator boxes of a medium size fridge or multiple cardboard boxes of the same size (depending on the height)
Orange/ Brown/ Red and white/black colored paint to give the effect of tiles
A wooden plank or plastic solid sheet for the top
The assembly processes
Place/ stack the boxes at a reasonable distance from each other to make the base of the fireplace. You can customize this based on the type of fireplace you want.
Then place the sheet or wooden plank above it to give it the square or rectangular look.
With a pencil and scale, draw rectangular across the cardboard to make it resemble the tiles. Pain them boxes according to the color that you want.
For the fire effect
For the fire effect, take yellow and orange colored Christmas light and place it in the center of the fireplace. This will be lighting up the fireplace and look like fire. Another option is to cut differently sized flames and paint them with shades of orange and yellow.
For your decorations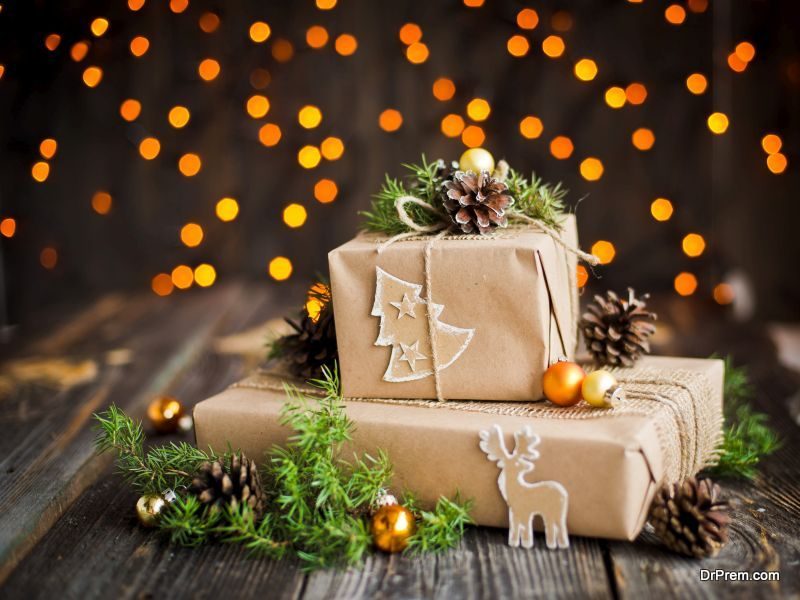 Now that you have your fireplace in place, the next thing that you can look at is to have ecofriendly decorations for it. Instead of going and purchasing new ones from the market, you can make these decorations at home. The basic supplies you need for the decorations include
Thermacol sheets (optional)
Cardboard boxes
Paints
Gift wrapping paper
Ribbons
Glue/ Sticking tape
Lights
Paper cups
Small plastic balls / old golf balls
Pieces of cloth for stockings
Tins
Steamers – beads and paper
Twine or thread
To make the decorations
1. Making ornaments from cardboard paper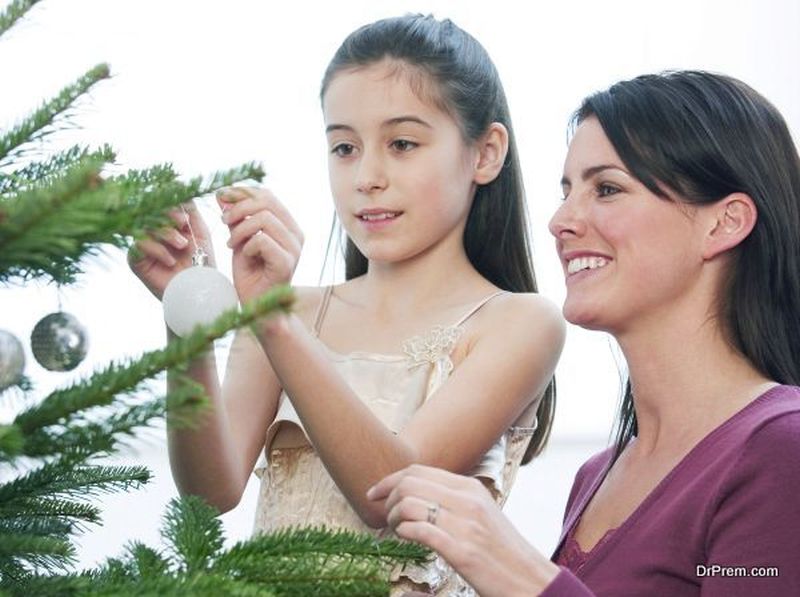 You can cut various shapes and sizes of different ornaments. If you want, you can also use thermacol sheets and stick the cardboard cuttings on it. You can use tins to make nice Christmas holders and place them on the fireplace. To decorate them, you can choose to use the gift-wrapping paper or even paint it.
2. For the Stockings
Cut the fabric in the shape of a shoe. Then stitch the three ends and just the borders of the open end to give it a neat finish. Take a black ribbon, cut it to the size of the opening, and stick it inside and outside neatly so that it gives the finish of a nice looking border. For decorating the stocking, you can use Christmas themed stickers or patches of Santa clause, the angel and other such Christmas related symbols.
3. For the snow flakes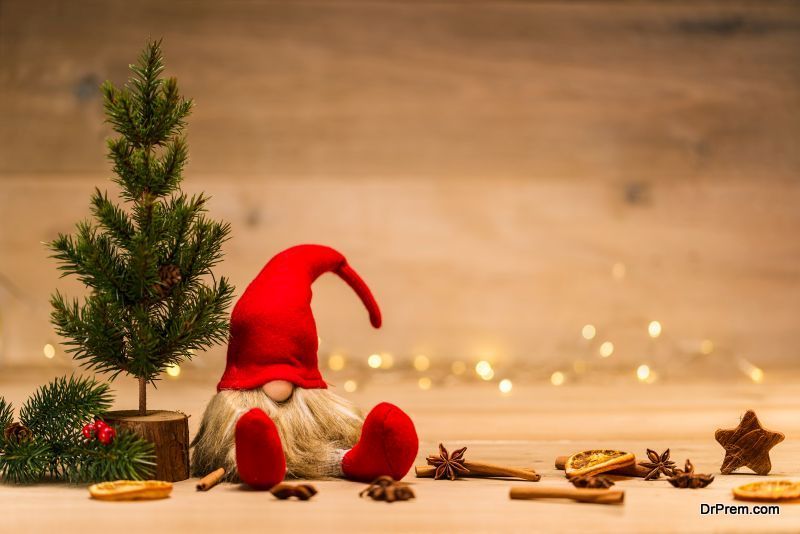 To give the snowflake effect, you can either use cotton or make small flakes out of cardboard and hang it on the fireplace. If you are using cardboard paper to do this, then paint it with a nice metallic silver and white color and add silver glitter to it.
4. For the streamers
You can make steamers from the cardboard paper and hang it around the edge of the fireplace. Another good option is to use flower streamers.  You can also make this streamer with lights and cupcakes glasses or moulds.
Some more eco-friendly Christmas gift ideas
Since we are trying to be eco-friendly this article is about having a sustainable Christmas with gifts that are among the most affordable and also cause the minimum damage to the environment, how could we miss on these 15 amazing products? Although not DIY they aren't any the less eco-frienldy.
1. Solar powered products:

We are faced with the problem of an ever decreasing energy source. A great solution for that could be the use of solar energy as a replacement from the burning of fossil fuel or electricity powered by burning coal. So you can gift your loved one a solar-powered gadget of which there is plenty in the markets. For instance, you could give them a solar powered charger or a solar-powered speaker. Solar cookers too can be a great eco-friendly gift.
2. Energy efficient products:
This is a gift that not only makes for a nice eco-friendly present but also saves some money for the person you gift it to. There are many energy efficient products which are among the most affordable gifts that you can get someone. These energy efficient products can be anything from a fancy light or an energy efficient scooter.
3. The reusable gifts:
One of the major problems behind the massive pollution levels under the sea and the huge quantities of junk is the lack of reusable items on earth. Discarding when the use is over is a dangerous trend that just adds on to the amount f garbage. So among the smartest of Christmas gift ideas can be considered the value of reusable gifts. They can be pretty much anything from fancy glass bottles and mason jars with steel straws. In case you are looking for something of more value you can opt for bamboo crockery, fancy fiber bags etc. These gifts will not only help the environment but also be an effective means of putting a smile on the face of your loved one.
4. Products that assure fair trade:
There are many such companies that give you an assurance that the trade practices adopted are fair. They abide by vegan concepts and also ensure that no animals are hurt during the making of the product. These companies are also the ones to abide by the government guidelines and do not abuse the environment. They are the way to the future and one of the most eco-friendly gifts would be if you pick such a company to buy the gift for the loved one.
5. Companies that assure a donation for environment:
These too are plentiful with claims of giving a share of their profits for environmental causes. A smart idea is to plan your gifts from here. That way apart from a nice gift that you would have purchased, you would also give a fair contribution for the betterment of the environment. The idea of an organic gift is as good as choosing one that would delve in an environmental cause.
6. Exotic potted plants:
The eco-friendly Christmas is never complete with the right amounts of green. A great gift keeping in mind the environment can be a potted plant. It could be an exotic herb or a flower and will make for a great addition to the collection of your loved one. Just make sure that you choose a plant that grows in the weather and climatic conditions of that region.
7. The wrapping of the gift:
Your idea is to help the environment and you have done everything possible to pick a gift that is environmentally friendly. But if the wrapping aspect is not paid attention to all your good work could be for nothing. So avoid materials such as plastic or paper in the wrapping. If at all you must use paper use the recyclable brown paper wraps. This may seem a bit dull and you can complete the eco-friendly Christmas but adding some flowers to it or paint it in nice organic colors.
8. Organic cologne:
A lot of the best colognes available are all but a mixture of harmful chemicals and are surely not eco-friendly. A great Christmas gift for the eco-conscious man in your life could be a cologne that is made up of organic constituents. There are plenty of such products in the market and you can pick the best one for your loved one. This would make for a great gift that is also eco-friendly.
9. An e-book:
If your loved one is an avid reader this is a complete gift for him or her. Books are great companions but the paper variants also mean that a large number of trees have to be felled for this purpose. You can pick an e book for your loved one where they can have a great read of their favorite books even on the go. The best part: it is completely in line with your eco-friendly Christmas.
10. Reusable travel kit:
The partner who travels will greatly appreciate this gift. Select a kit which would not have to be discarded after travel. It may contain everything from towels to inflatable pillows and will be a treat to have during travels.
11. Shower Time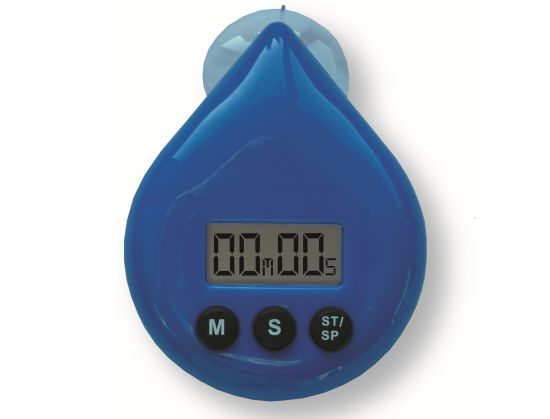 The Shower Time helps you set your own standards for water usage during your shower. One timer lasts for approximately one year. Featuring a "blue and red lighting sequence", the Shower Time flashes red during the last 30 seconds of your shower, thus helping you train for a shorter shower.
12. EcoButton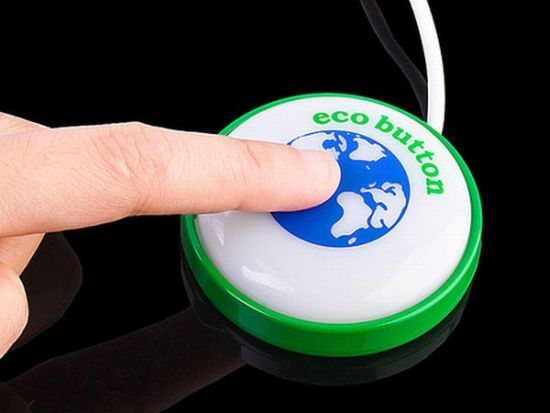 EcoButton helps you check your PC power usage and, thus, save on your electricity bill. The award winning retro-fit computer power saving device shows how much electricity you've save during your session.
13. Power Plus Barracuda Solar Charging And Wind Up LED Flash Light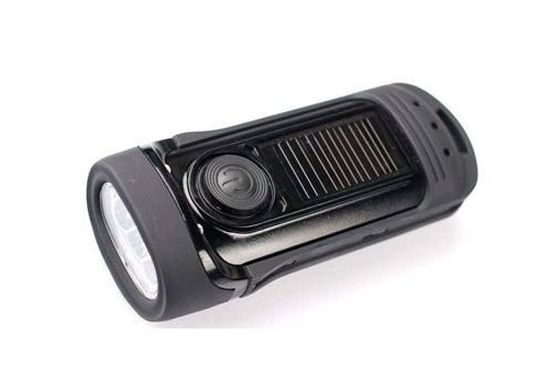 The Powerplus Barracuda is a solar- and dynamo-powered LED flash light, which, aside from flaunting a unique and attractive design, is perfectly waterproof to a depth of 5 meters. Featuring three LED lights, the gadget promises to provide 60 minutes shine time on 3 LEDS, 80 minutes shine time on 1 LED and 110 minutes shine time on 3 LEDs flashing, on just one minute of cranking. Alternatively, one hour of sunlight generates enough power to help it illuminate up to 90 minutes in the power mode, 140 minutes in the flashing mode or 120 minutes when using a LED.
14. Power Plus Swallow Dynamo Bicycle Light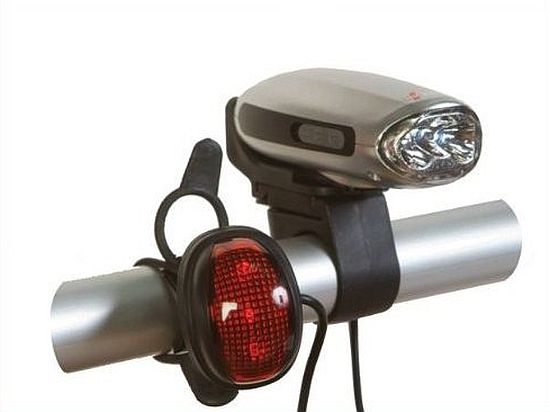 Just the perfect gift for any bike lover, the Powerplus Swallow Dynamo bicycle light comes with a 3-White LED headlight and a 3-Red LED taillight. One minute of cranking is enough to help the headlight and taillight shine for eight minutes. When it's fully charged, it keeps you headlight and taillight juiced up for 50 minutes. Moreover, you can use these headlights to charge your cellphone on the move.
15. Record Star Clock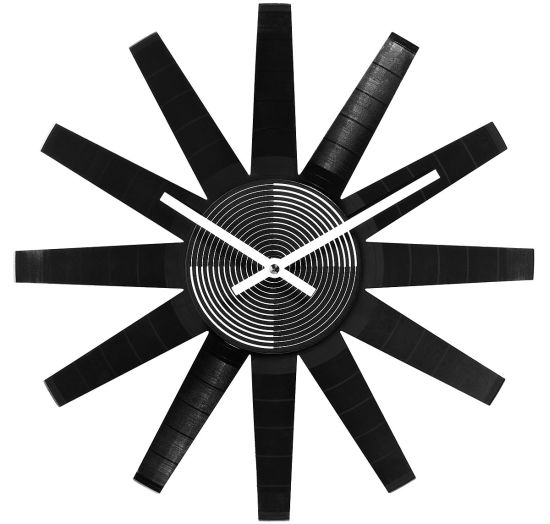 Created by Jeff Davis, the Record Star Clock lends a fresh lease of life to those discarded vinyl records bedecking the landfills. Jeff creates each of these clocks by laser cutting a retired record into starburst-shaped plate and then, he attaches the regular parts of a clock to it. Made from recycled record, metal and aluminum, the Record Star Clock's dimensions read 12″ Dia. x 1.5″ D. 
Final words
We hope that you now know how exactly to celebrate an eco-friendly Christmas with such gifts that help the environment instead of causing damage. So pick your choice from the range of organic gift and eco-friendly items on offer. Let us make a collective effort to make the world a better place to live in, without compromising on the gift-giving spirit of Christmas.