When it is time for replacing your conventional gadgets – or buy new ones, it's time for you to consider sustainability and carbon footprints. Choose gadgets that are environmentally sustainable, or at least have a lower impact on the environment. If you are on the lookout for such gadgets, take a look at these eco-friendly options given in this list.
Going green does not start with green acts; it starts with a shift in consciousness
Being aware of what we do helps us in making a better decision. Knowing what is good for our environment, we must follow the trend of going green.Following the trend of going green has many benefits that foster a healthy and safer life. By making green, we are not just saving the resources and energy, but ourselves. It has magical effects on the body making us healthier than ever before. Let us check out different kinds of eco-friendly gadgets you can use for different parts of your home
Amazing home appliances and eco-gadgets for you to love for your kitchen
As more and more people are beginning to use eco-conscious gadgets and appliances at home, ever increasing number of designers and manufacturers are delivering eco-gadgets to meet demand. Check out some ecofriendly gadgets for the kitchen:
Ecofriendly gadgets for the kitchen
1.    Girasol Solar Coffee Maker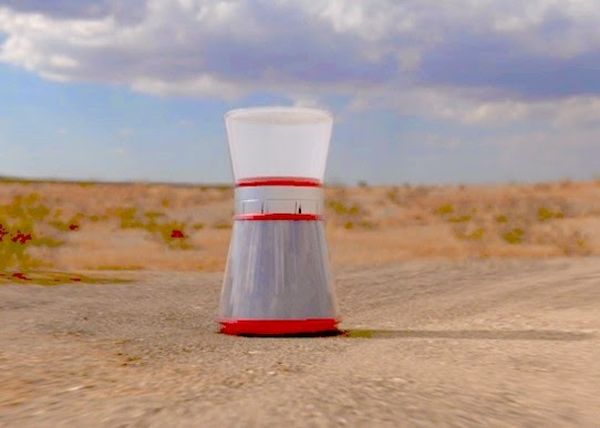 Now you can enjoy your favorite cup of coffee without worrying about harming the environment. The Girasol Solar Coffee Maker is every coffee lover's dream and is designed by Christopher G. Patton. The device runs on solar energy and would produce a cup of steaming hot java in no time at all without harming the environment in the process. Like its name which translates to sunflower in Spanish, Girasol will not use charcoal or wood to function, thus making it to your home as a great eco-friendly gadget necessary for your daily morning cup of coffee.
2.    Solar Kettle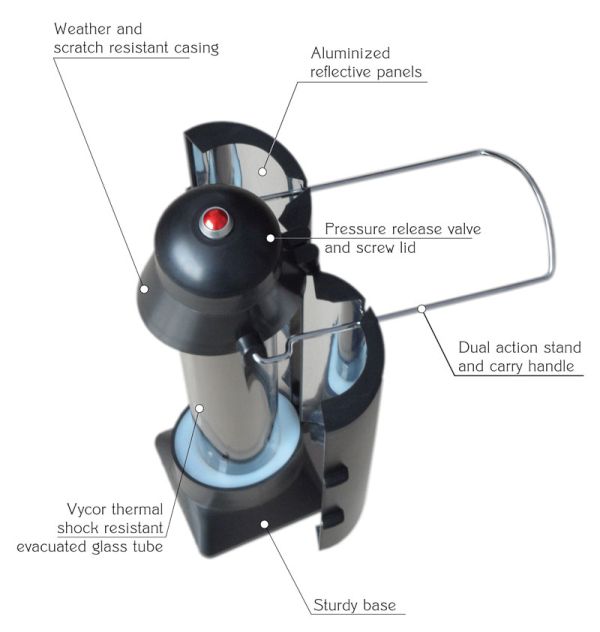 Solar energy is easily available and gadgets that tame the energy into useful power are doing wonders. Case in point the Solar Kettle that boils 500ml of water in under 2 hours with solar power. Giving you piping hot coffee without the need of electricity, the kettle can be used anywhere where the sun can shine upon it.  Solar Kettle comes in red and blue colors.
3.    GoSun Stove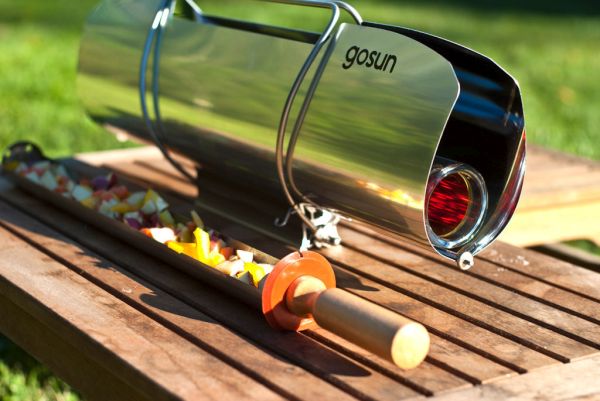 With growing environmental consciousness, eco-friendly home appliances such as the GoSun Stove have become a rage. GoSun Stove is a barbecue-style appliance that cooks you a meal using nothing but solar energy. TheGoSun Stove can cook food items at over 200-degree Celsius despite keeping it exterior completely cool. The Stove is good to cook a meal for eight in under an hour (on a sunny day of course).
4.    Organic Waste Digester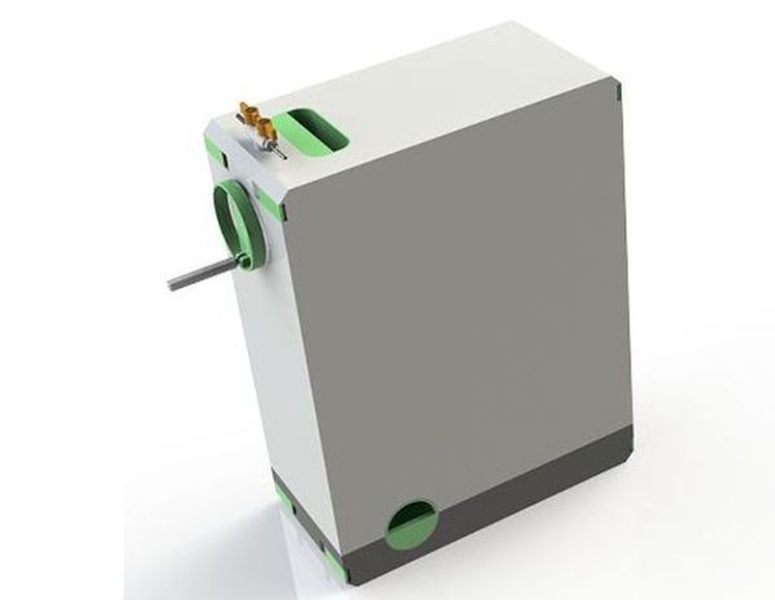 All of us have a lot of waste at home. From paper to food waster, whatever it is, the amazing Compact Biogas plant can gobble down every bit of it to transform it into bio gas or fertilizer. The organic waste digester, as the name suggest is green and sustainable product which should be available for purchase soon.
5.    Farm 432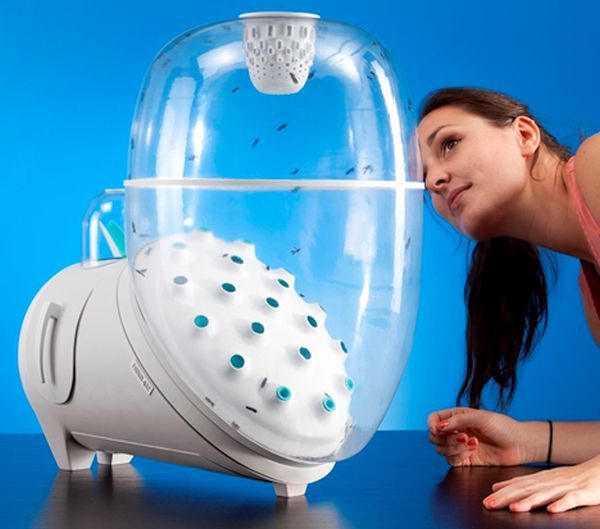 Developed by Catherine Unger, an industrial designer, Farm 432 is a sustainable protein harvesting system which would help homeowners get the required protein for cooking on a daily basis. Farm 432 is actually a large chamber containing several compartments which play different roles in the process of producing protein. The device uses maggots to manufacture protein and makes use of a process called self-harvest to get back protein filled larvae which can be used for cooking
Checkout These Wacky, But Eco-Friendly Gadgets for the house
Everyone wants to go the eco-friendly way. Even when it comes to gadgets and technology preference is given those tools and devices which will not have adverse effects on nature. This has led to some of the weirdest inventions. Here are few examples of bizarre eco gadgets for the house
1.    SunPort Solar Charger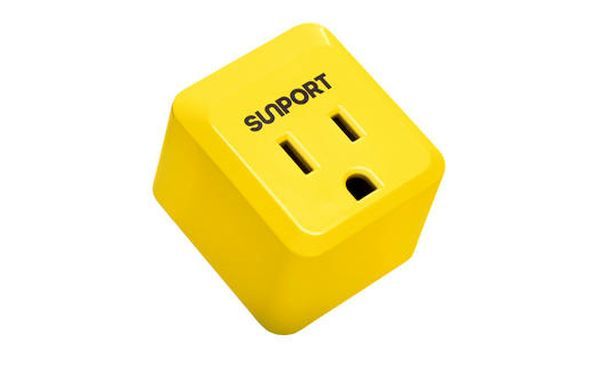 The SunPort solar charger can charge your devices on the go. It resembles a normal outlet extender that would be used for charging devices. You can plug any device into it and juice them up. The best part about it though is that the SunPort does not actually have any solar panels fitted in its body. However, it uses solar energy to power all your devices. This means, you can easily charge anything and everything on the go with the little plug called SunPort.
2.    Solencia Lucy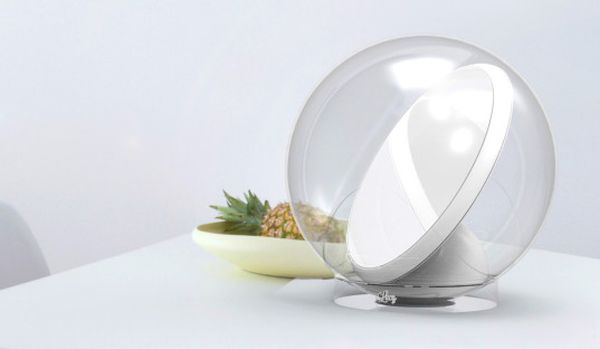 There are certain rooms in the house that remain dark even in the presence of doors and windows. A great way to light up these rooms with natural light would involve using an eco-friendly gadget like Solencia Lucy.
Solencia Lucy is a solar powered smart lamp that would reflect the sunlight falling on it, into the room that needs it. The lamp is designed to reflect light on the same spot throughout the day. The device comes with photosensors which would control the movement of smart adaptive mirrors in lieu with the sun's movement.
Solencia Lucy is also extremely portable, meaning it can be carried anywhere and placed outdoors or indoors. There is no need to install the lamp as well as a separate power source for it. It can sit anywhere and harness the sun's abundant energy to reflect plenty of natural light into your home, keeping the latter bright and cheery the entire day.
3.    Somabar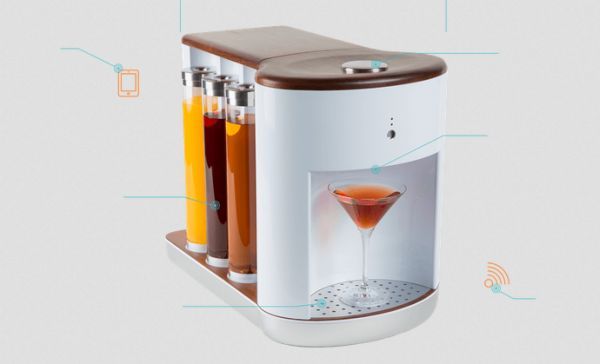 While machines that can automatically create some tempting cocktails make wonders on the market, a Los Angeles based company called Somabar has launched a six pod machine, which can mix different alcoholic drinks to create over 300 mouthwatering cocktails. Somabar comes with a dedicated app using which users can create their cocktail mixes.
4.    Water-powered Lantern and USB charger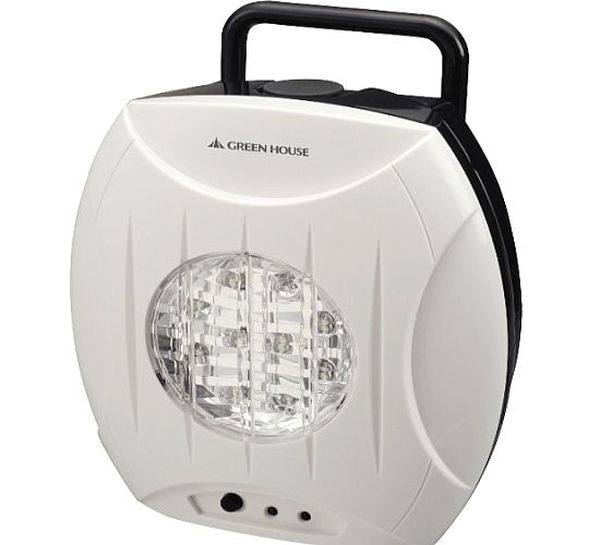 The lantern is powered by water and magnesium (sea water to be precise). Dubbed the Aqupa Dome Lantern, this comes with a USB Charging port. In addition to providing you with emergency light, the lantern also help charge your phones and other mobile devices. It is capable of producing almost 160 hours of continuous light.
5.    Egloo Room Heater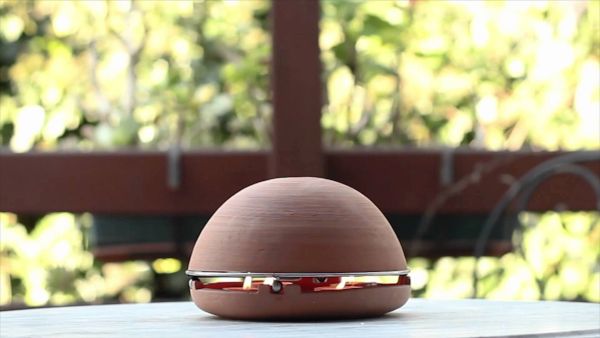 How about a home heating idea, which does the work without electricity or fuel? The Egloo is hand made from natural Italian terracotta which can heat with three tea light candles. It can then radiate warmth into the room using natural flame (no electricity of fuel needed). Egloo is one product that can heat up the house and keep you cozy at the minimum cost. Measuring 18 x 18 x 22cm and made using 3D printing technology, theEgloo room heater ships out of Italy on demand.
6.    H2O shower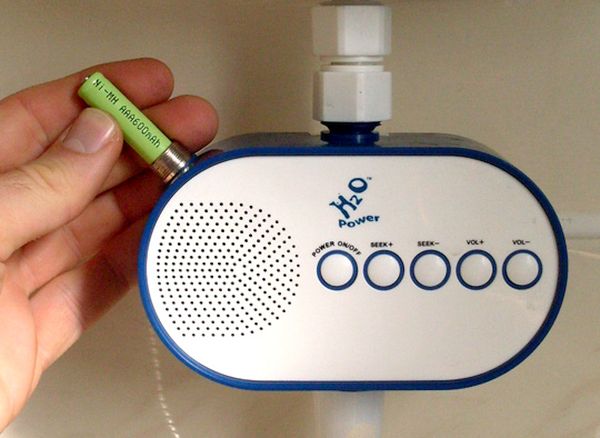 H2O shower is first of its kind's eco-friendly shower head with radio powered by water pressure from the shower. Easy to fit shower head thus has an energy efficient radio built-in, which does not need batteries to power itself. The weight of this water powered shower radio is only 272gH20.
7.    Eco-friendly explosives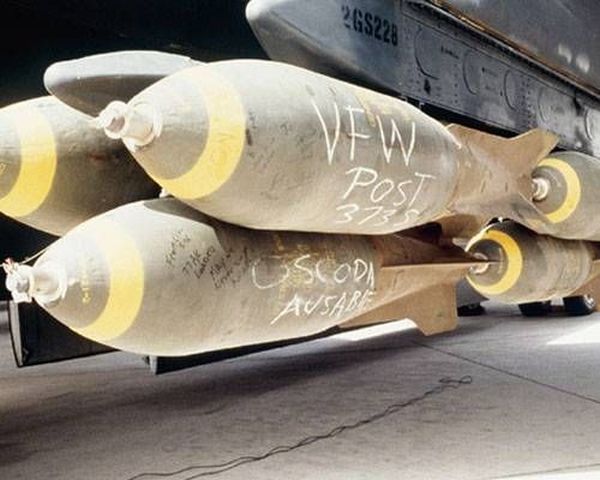 We all know that explosives that are used by the armed forces or those that are used for industrial applications are a cause of environmental pollution. To combat these problems scientists in Germany have come up with innovative solutions in the form of eco-friendly explosives. They have made use of materials called tetrazoles. Tetrazoles get their energy from nitrogen. German scientists have invented two new bombs. These are HBT and G2ZT. As compared to the usual explosives these bombs emit fewer toxic byproducts and they are less likely to explode accidentally.
8.    Coffin coffee table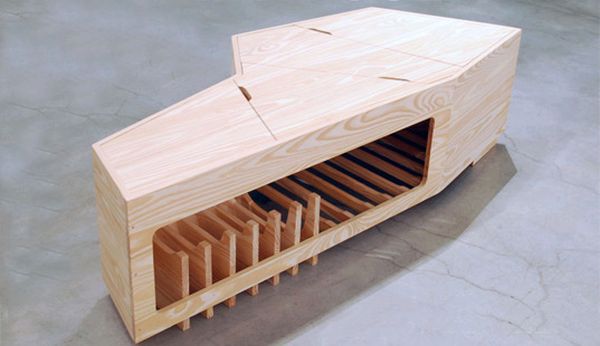 We need a coffee table every day and all of us will need a coffin someday. So Halfway House Design has come up with a furniture piece which has dual use. It may sound eerie but it is true! They have made a coffee table cum coffin. This unique piece of furniture is made from biodegradable material. You can use it to store stuff like wine and books and someday you can have your final journey in this coffee table cum coffin. Since the table is made from eco-friendly material it does not have any adverse effects on the environment.
9.    Clock with the power of lemon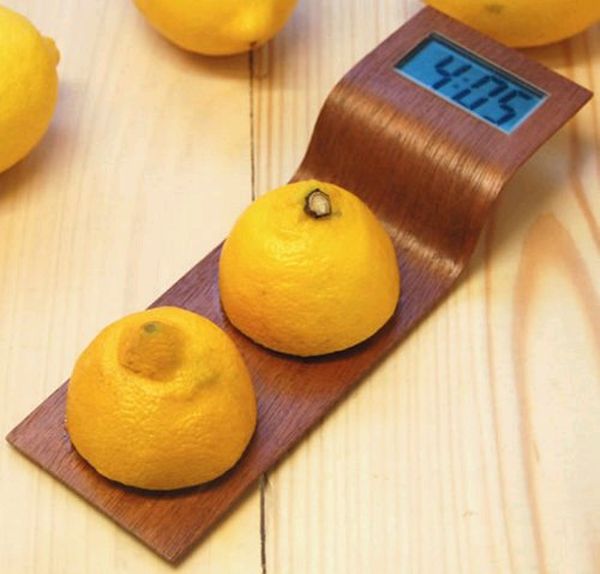 This is a lemon-powered clock. The citric acid in the lemon and the copper and zinc in the clock combine to produce current. The clock can use the current for a week. One annoying thing about this clock is that you need to reset the time whenever you change the lemons. Besides you need to use a large number of lemons and in a way it is wasting them when you can actually make use solar powered and wind-powered clocks.
10. Flare storm radio that works on motion power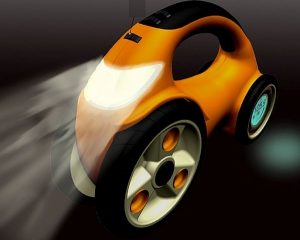 You can make this radio work on motion power. You need to move the radio like a toy car in order to charge it. Therefore, charging can be a tedious thing in the case of this radio, but surely a unique way of using motion power.
Eco-friendly gadgets that make a greener yard
Going green is a tough task but small efforts put in by everyone make a big difference. Encouraging green starts from home, so here are few gadgets that will make this work easy for you and making yard of the home clean and green.
Ecofriendly gadgets for the yard
1.    Eve Smart Irrigation Controller and Moisture Sensors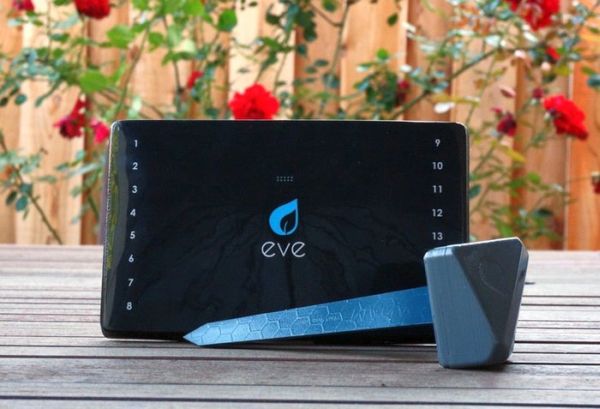 A lot of water is wasted in watering the lawn or backyard every day. A smart irrigation controller and moisture sensing device called Eve can help deal with this issue in the smartest way possible. The device integrates with your lawn and monitors its moisture levels on a real time basis. As and when the moisture levels drop, Eve starts off the irrigation system to water the lawn until the desired levels are met. This would help you save plenty of water while tending to your lawn and backyard.
2.    Go green with these speakers with built in planters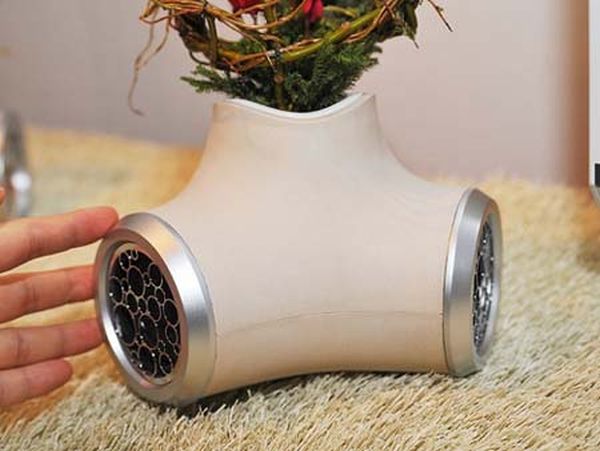 This is a completely new concept in home audio equipment which has been invented by electronics manufacturer JVC. Eco plastic has been used to make the speakers. The company has not explained the meaning of eco plastic.Little planters are built in these speakers. These planters are basically to give that green organic look to your home décor. The manufacturers claim that these speakers have good sound quality. This speaker series is known as "Kirikabu"
3.    Grass furniture for your garden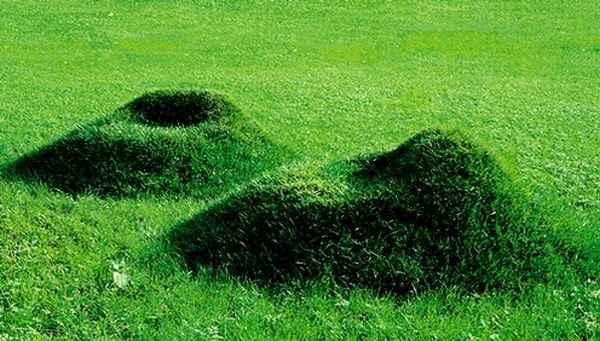 For all those people who want the furniture in their garden also to be made upof grass then this armchair created by London-based company "Purves &Purves" is just for you. The pack consists of 14 pieces of DIY armchair frame. The frame is made upof cardboard. They also provide a packet of grass seeds. All one has to do is assemble the 14 pieces in your garden. Fill the chair with soli and sprinkle the grass seeds in the soil. The grass will cover the cardboard pieces. The only problem that one might face is mowing the grass.
4.    Chemical free mosquitoes trap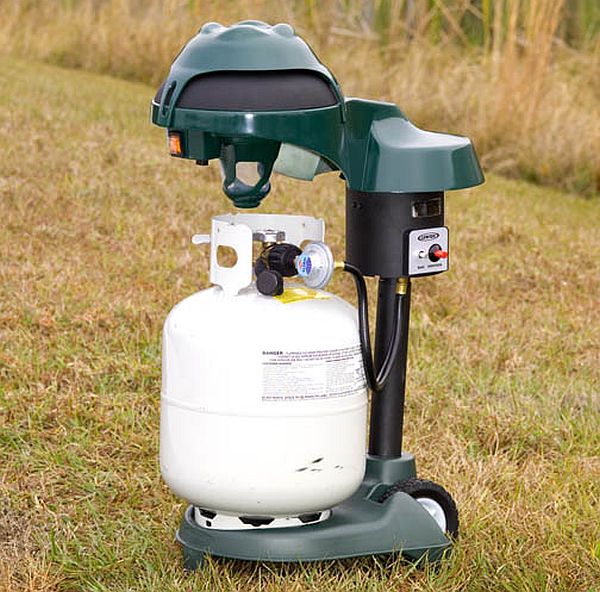 Sleeping under the stars sounds exciting, but surrounded by mosquitoes and bugs, no one can enjoy the sight. Almost everyone uses harsh chemicals to get rid of mosquitoes. Using these chemicals, we just harm the nature and our surroundings. Making use of chemical free mosquito trap can reduce the effect of harsh chemicals on the environment.
Using the chemical free mosquito trap, you can easily get rid of all the mosquito and bugs. Just place this gadget in your yard and it will naturally attract all the bugs and mosquitoes troubling you. It works by emitting the heat using two UV fluorescent bulbs with coating of titanium dioxide. Heat of the trap attracts them through the fan and holds them until they die.
5.    Solar cascade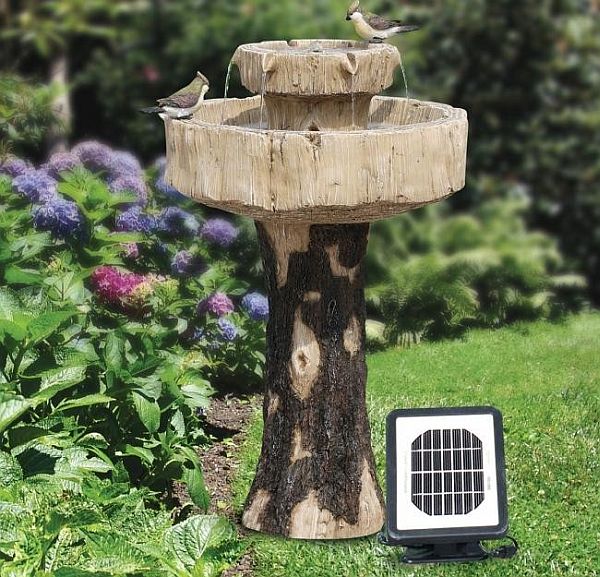 Using this gadget, one can add serenity and beauty to their garden. With solar cascade, you are not just adding beauty to the garden but saving the energy as well. Most of the fountains in the garden run on electric power and consumes a lot of energy for making the gardens beautiful. Using solar fountain, you will save a lot of energy as it runs on sunlight. Using the natural source for its working, you are contributing in making beautiful and healthy nature. Moreover, this beautiful cascade also makes a good birdbath making it look more beautiful and pretty.
6.    Garden gloves with cutting tool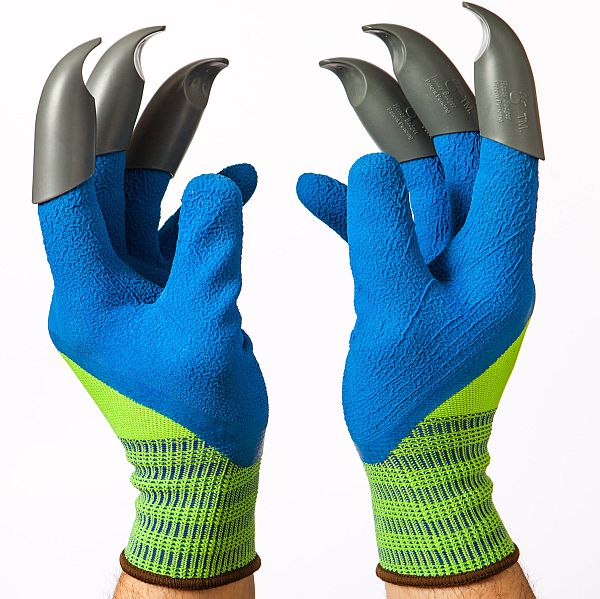 Sometimes while doing garden work, forgetting one of the tools is common. With these gloves made of recycled materials you do not have to worry. Garden gloves have sharp cutting edges that can dig seeds, remove unwanted soil and take away all those unwanted plants. Wearing these gloves is quite comfortable and provides a great grip for better working in the yard. With these gloves, you do not have to worry about dirty hands, as it will cover the hands properly keeping them clean and safe.
7.    Garden aerator sandals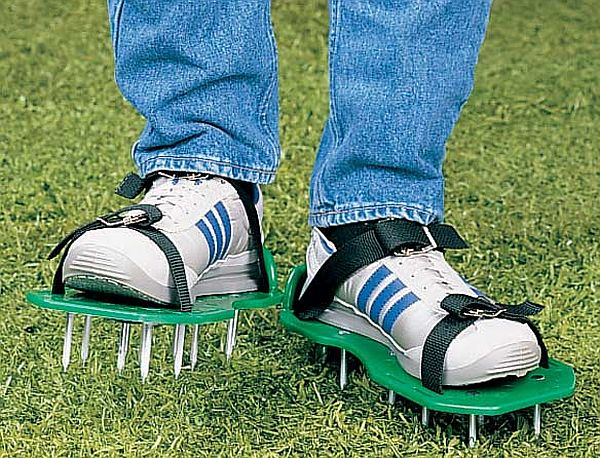 Aerating of garden is essential to keep it green and vigorous. With Lawn aerator sandals, one can maintain the good health of a garden with the long tools that is at the bottom of the sandals. While walking on garden, make sure to wear these sandals to aerate the lawn and make it greener and healthier.
Just wear these sandals on your shoes and take a walk of your garden and as you walk you are making a healthier garden allowing more nutrition, soil, air and water to reach the roots thus making it healthier and greener. Using this sandal, you are not making your yard greener, but also engaging in making your health better with the regular walk.
A final note on eco-friendly gadgets for the home
Going green has become easy with these gadgets making it easy for you to go green. Following the trend of going green, we are making a better place to live in by saving the planet form harmful effects of all the non-green things. In addition to keeping you environmentally friendly, energy efficient eco-gadgets and appliances will help you save money and allow you to cut CO2 emissions at home. The demand for eco-friendly gadgets has risen considerably over the past few years. From using natural sources of power to not harming the environment with their byproducts, these gadgets can clearly be considered as the most eco-friendly options in the market today.