Grooming products, like other personal care products, have chemicals such as parabens and sulphates that end up in the waterways. These are encased in plastic that is non-biodegradable causing damage to the oceans and land. There are some eco-friendly grooming products that you can use from brands that are committed to deliver products which have better environmental practices and made from green ingredients. Take a look at some of the best eco-friendly grooming gifts and sustainable gift options for men:
Perfect eco-friendly grooming gifts and sustainable gift options for men
 1. Shaving soap – Wild Sage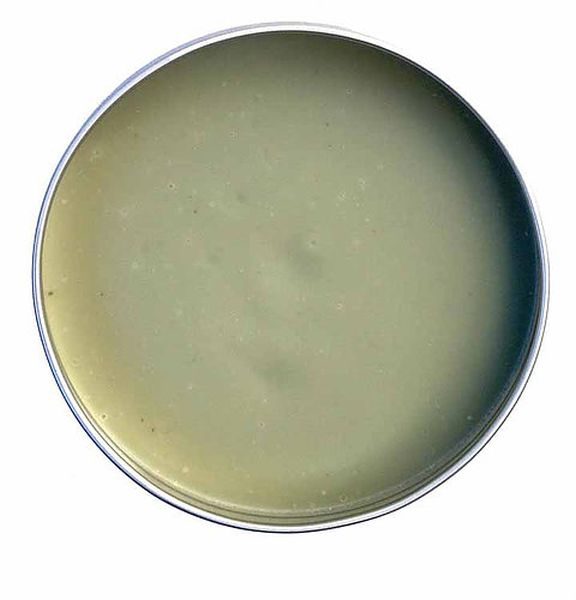 Conventional shaving creams are laden with the kind of chemicals that are absolutely to be avoided. This shaving soap from Wild Sage is 100% vegan, natural and devoid of preservatives, and perfect alternative for the aerosol shaving creams. Soft shea butter and coconut oil moisturizes the skin, and tea tree oil and lemongrass leave it fresh. The antibacterial properties keep infections from any tiny nicks and cuts at bay. This is one of the ethical grooming gifts for men which would be perfect!
2. Haeckels shaving brush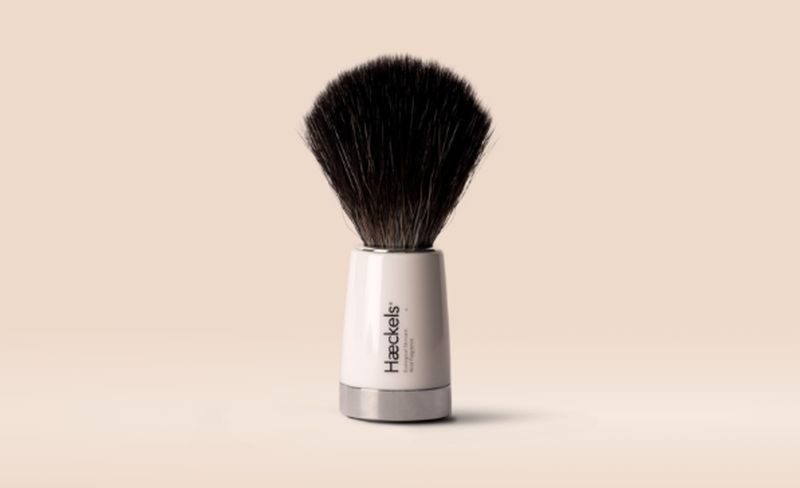 Conventional shaving brushes have either badger hair or plastic bristles. And vegan brushes have synthetic bristles. None of options are sustainable. Haeckels have come up with a brush which is manufactured from recycled artificial fibers, which resemble the badger hair but softer.
3. Men's Magnesium and Wheat Protein Toning and Hair Strengthening Shampoo – KORRES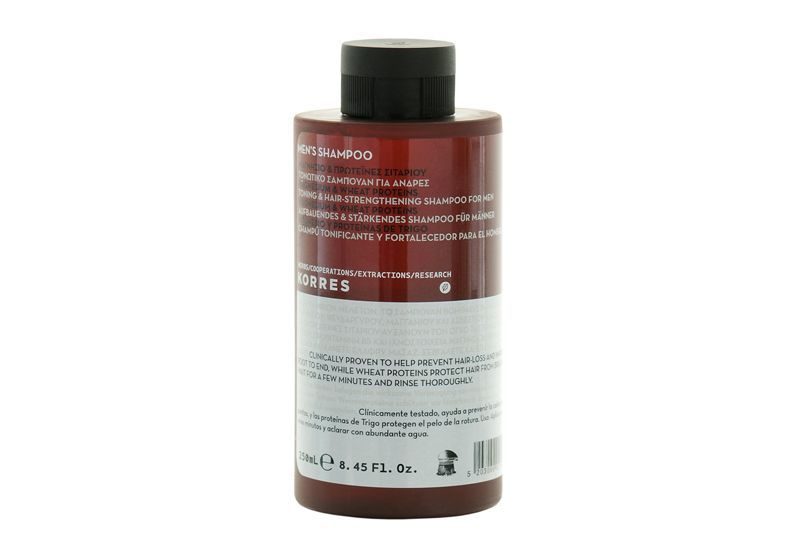 Korres is one of the companies that are deeply committed to manufacturing personal care products which  have the least impact on the environment. Korres products are 99% recyclable and are known to use recycled ingredients to manufacture the products. Additionally, 98% of products are shipped by other routes rather than air freight.
This also leads to considerable reduction in the supply chain carbon footprint. We like Korres not only because it is one of the best grooming gifts for men for Christmas, also because it follow no-waste production. That is, all the parts of the plants they acquire as ingredients are used in the product.
4. Coola oxybenzone –free sunscreen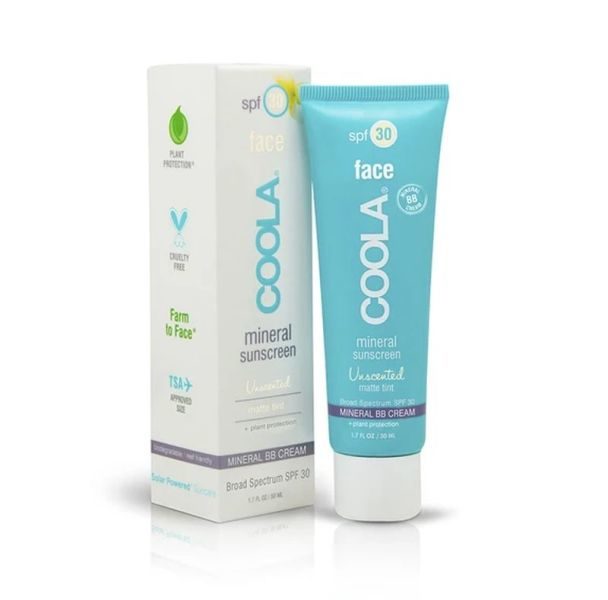 When you go out into the sun, you apply sunscreen as protection, and look for the best Pf or buy the ones which look attractive and lux. But this very sunscreen which protects you from the harmful rays of the sun is toxic for the surroundings, especially the coral reefs.
Oxybenzone, one of the ingredients used in most sunscreens, is sucked in by the corals, disrupting their ability to absorb UV light which they need to reproduce. Statistics show that approx 14,000 tons of our sunscreens reach the coral reefs every year.
So the perfect eco-friendly grooming gifts for men should be like this sunscreen from Coola, which is made from minerals sans toxins. It offers all the protection without the reef-killing ingredients.
5. Aftershave Balm – Neal's Yard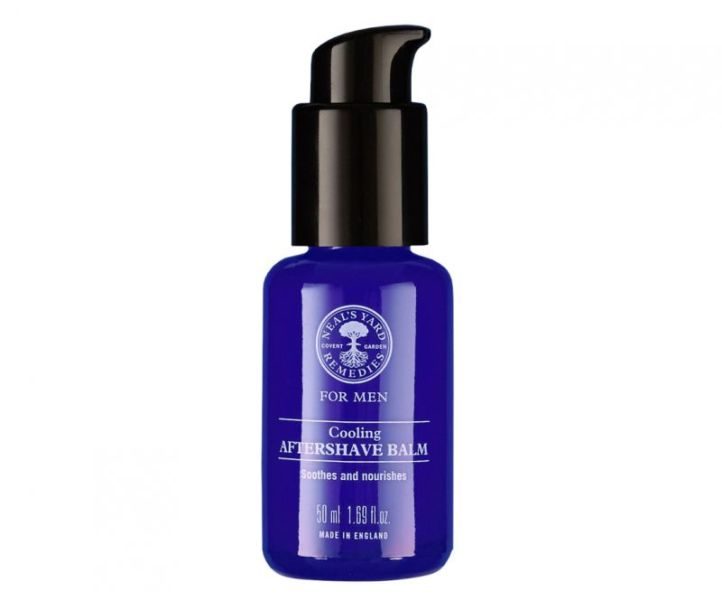 Aftershaves soothe the skin after a shave, but most are unfriendly for the planet. This one from Neal's Yard contains organically grown aloe vera. The skin healing properties of aloe vera are well-known. This balm will make your man's skin hydrated, cool and moisturized and you would be introducing him to a product he can keep buying later.
6. Dry Shampoo – Klorane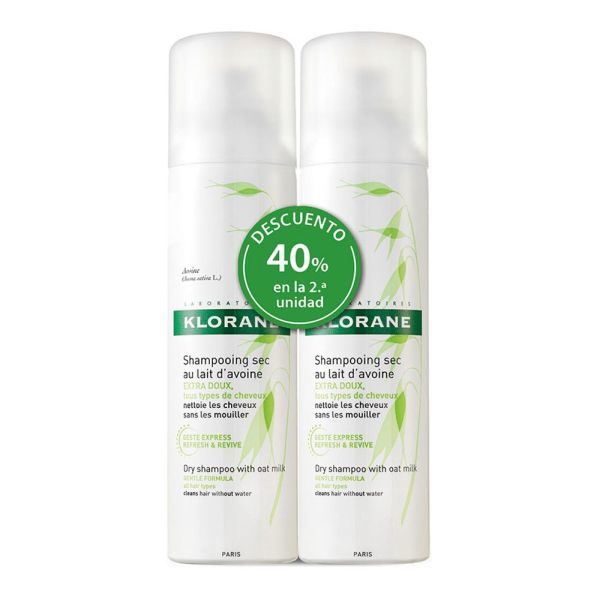 It is estimated that haircare products cause more damage than skincare or makeup products. Haircare products such as shampoos are packaged in bottles which cannot or are not recycled, containing all sorts of toxic chemicals and also using over 3,000 gallons of water each year.
Gift your man friend or spouse this dry shampoo from Klorane, which is plant based and makes hair look shiny and just-washed without using any water at all.
7. Beard Oil – Little Barn Apothecary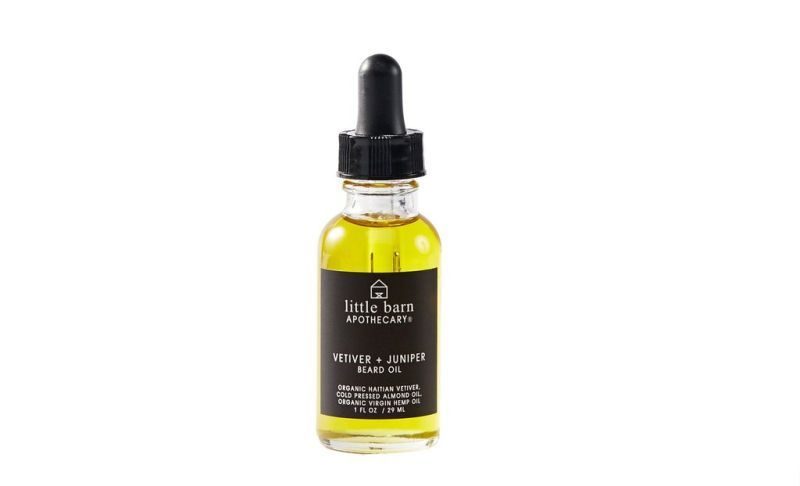 One of the perfect ethical grooming gifts for men, who love flaunting their beards. For men who tend to shower all their TLC on their beards, this beard oil is essential. The ingredients are juniper, vetiver and other essential oils which nourish the hair as well as skin. Little Barn Apothecary is one of the brands who take the trouble to hand-source their products and make all their products in very small batches. Their ingredients are vegan and cruelty free, and that makes it a brand which should be supported for doing the good work.
8. Men's facial serum and beard grooming oil – Aba Love Apothecary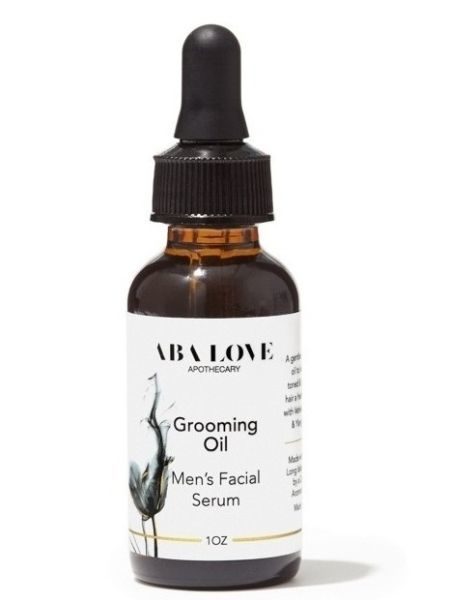 While on beard oils, another product you may consider is the one from Aba Love. The founder is an aromatherapist and has applied her knowledge and love of plants to create fantastic skincare products. The fragrant oils moisturize the beard and the vetiver, lavender and energizing balsam fir form the facial serum. Ylangylang, another ingredient is a bacteria killer, lowers blood pressure and also is considered an aphrodisiac.
The maker says that women should prepare to be 'nuzzled a little longer than usual' after a man uses this facial serum. Isn't this just the perfect Christmas grooming gifts for men that you can gift the special man in your life!
9. Mustache wax – Badger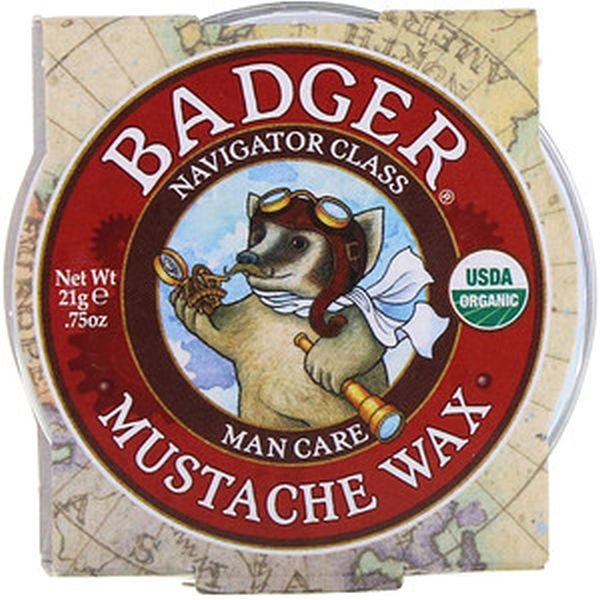 Remember watching Hercule Poirot twirl his unforgettable mustache and his 'pomade'? Well, this mustache wax  from Badger will give a high shine to any man's mustache. The certified organic Carnauba Wax has other natural ingredients too. It has a medium hold, it is easy to restyle, as it spreads smooth and can be washed out easily. It has a very good scent too.
Another beard oil product is from Skin & Tonic which is formulated from only 5 ingredients. These are certified organic plant oils, cold pressed, steam distilled , CO2 extracted for the best quality, and are 100% Natural, 99% Vegan and Organic.
10. Bath Sponge – Konjac Sponge Company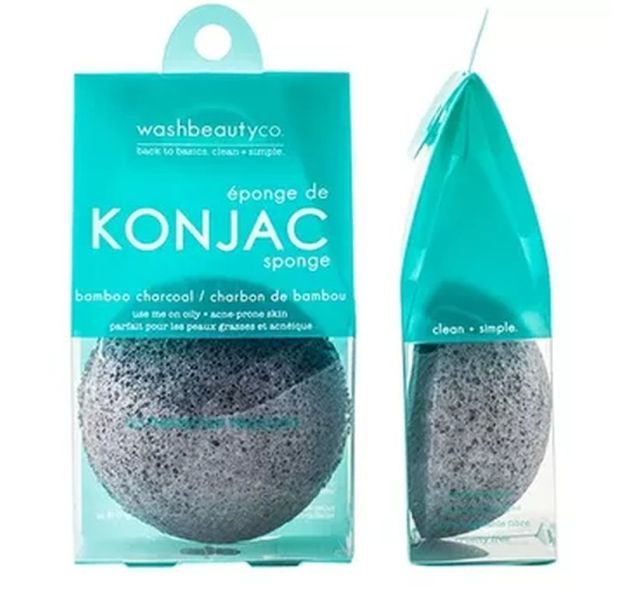 The plastic shower poufs and sponges are all you get out there. They have to be thrown out after only a few days and then they end up in the oceans and landfills. Switching to a biodegradable, organic option is a great gift and one of the affordable grooming gifts for men.
11. Deodorant, sunscreens, antiperspirants – Art of Sport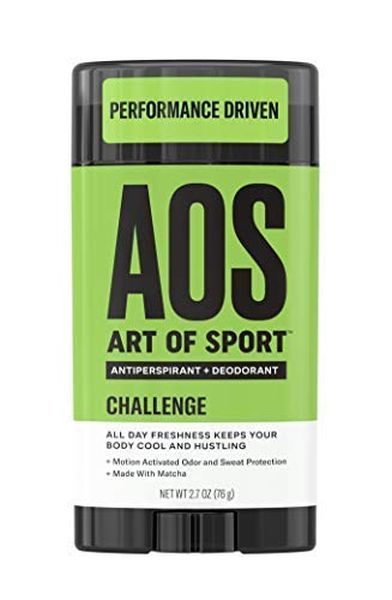 The founder of Art of Sport Mathias collaborated with some superstar athletes and sportsmen to come up with a collection of personal care products made from botanicals. The deodorants are packed with arrowroot and their sunscreen does not have any ingredients which can harm coral reefs. Even the eye black sticks are eco-friendly.
12. Bamboo toothbrushes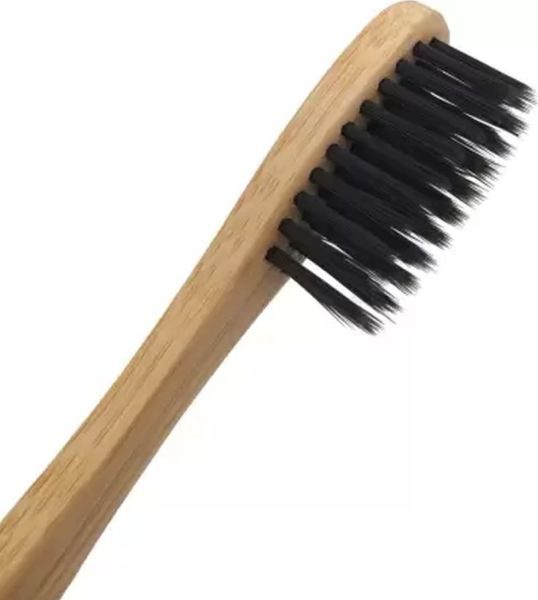 Plastic is one of the main components of dental products. One billion plastic toothbrushes are tossed out every year and all of these would take 400 years to break down. Imagine the amount of brushes which fill the landfills.
Change the plastic toothbrushes to sustainable bamboo toothbrushes. When bamboo toothbrushes are disposed of, then it can biodegrade naturally and not be a threat to the environment. Bamboo is fast growing, and so it is being used in a number of sustainable products, including toothbrushes and ear buds. This can be one of the eco-friendly grooming gifts and sustainable gift options for men you can gift your man too, at a very reasonable cost.
13. Aftershave balm – Weleda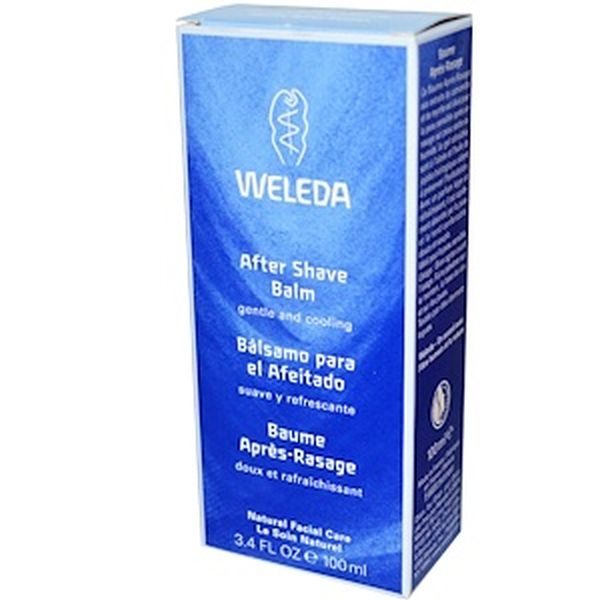 Weleda products are one of the most planet friendly products in the market. The company supports sustainable biodynamic farming, thus helping sustainable farmers trying to sell their products. The packaging made from glass is completely recyclable and they are constantly trying to make the production process even more sustainable.
14. Birch Shampoo – Wise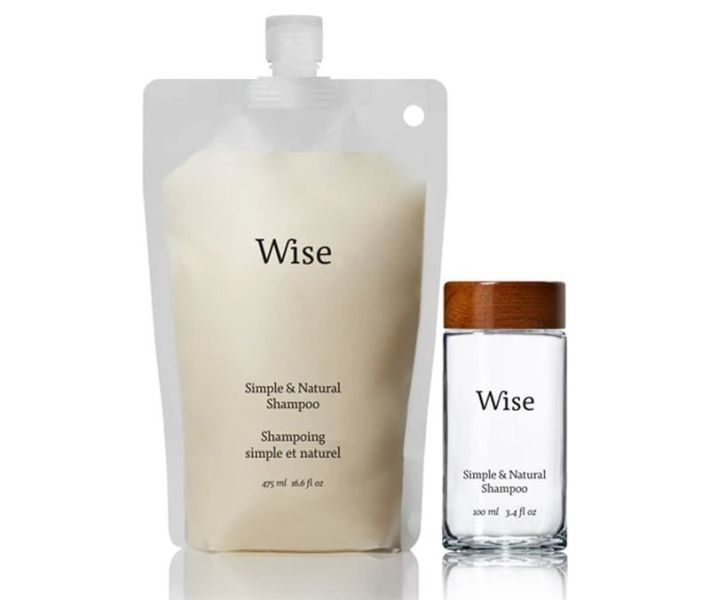 Wise is a haircare and skincare which abides by the three Rs of eco-friendliness – recycle, reuse, reduce. The brand uses cruelty free, healthy, natural raw materials for the products. Packaging is minimal in pouches or they pack in attractive glass bottles that look great on bathroom counters. The shampoo is one of the grooming gifts for men that you can give, as it has antioxidants and vitamin C for hair nourishment.
15. Skincare products – Ursa Major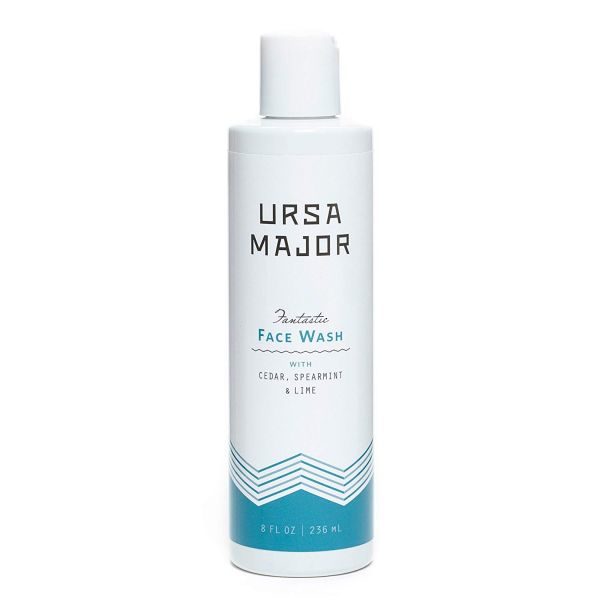 Definitely one of the brands that deserve the title of being eco-friendly as all its products are devoid of parabens, petrochemicals, synthetic fragrances, silicones, glycols, colors and tons of other chemicals. Their products are high impact plant based products with natural scents, and worth giving as gifts this holiday season.
16. Toothpaste and mouthwash – Lush and Georganics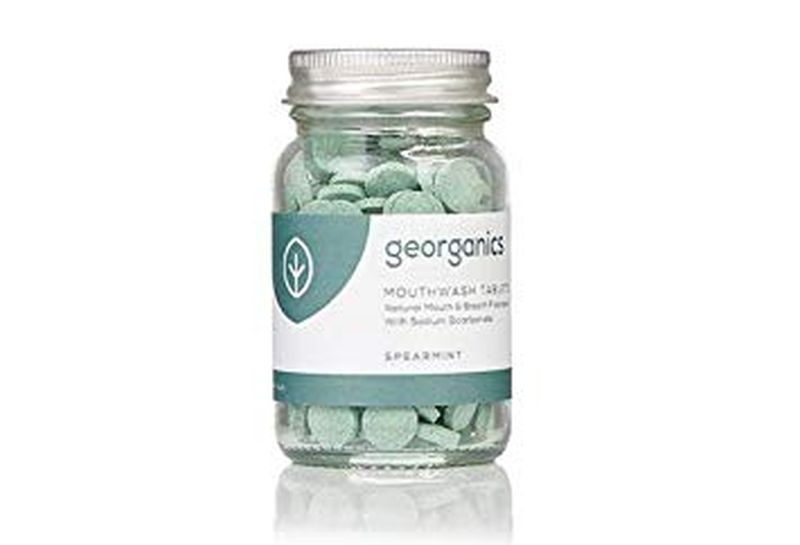 These two companies make toothpaste in the form of dental tablets giving you a choice to move on from the plastic tubes of toothpastes. We really like the idea of replacing the billions of tubes of plastic packaging with these tabs that come in glass bottles (Lush).
And Georganics sells the paste in jars with bamboo spatulas. Combine either of these two products with their nature based dental floss and give the men in your life these two grooming gifts for men.
Even you should make the change from conventional toothpaste to these tabs/ paste jars as you'd be safe from chemicals such as triclosan and BHT. Triclosan is a chemical which increases the anti-biotic resistance in our surroundings, so we should try to avoid products that contain this particular chemical. 
17. Deo sticks and deodorants – Procal and Ben&Anna
Vegan deos from Procal are charcoal based and Ben&Anna deo sticks are push up sticks made from cardboard. These two brands prove that plastic is not the only material that can be used for packaging things such as deodorants. The bigger brands can learn a thing or two from these two eco-conscious brands.
18. Anti-aging revitalizing cream for men – Brickell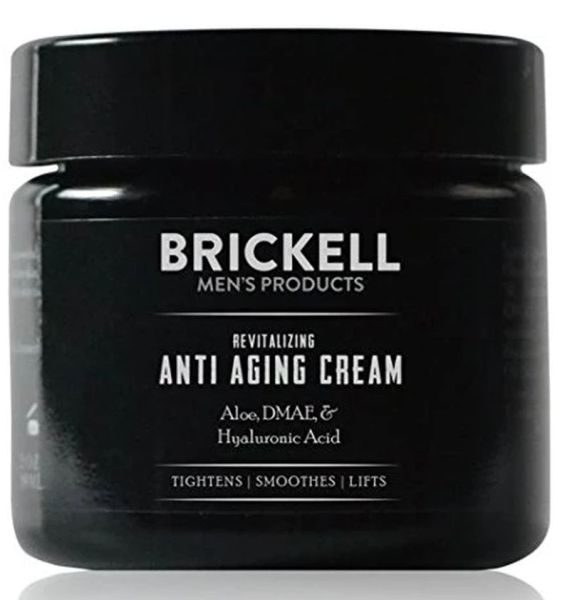 Men who are concerned about their skin showing age spots and wrinkles would love to get their hands on this product. It has powerful natural ingredients helping the face muscles to contract and thereby tightening skin. The cream has one of the nutrients found in superfoods such as kale and spinach, reducing age spots and helping to clear up skin pigmentation problems. Hyaluronic acid is the perfect moisturizer minimizing the lines and wrinkles.
19. Floss picks –  The Humble Co.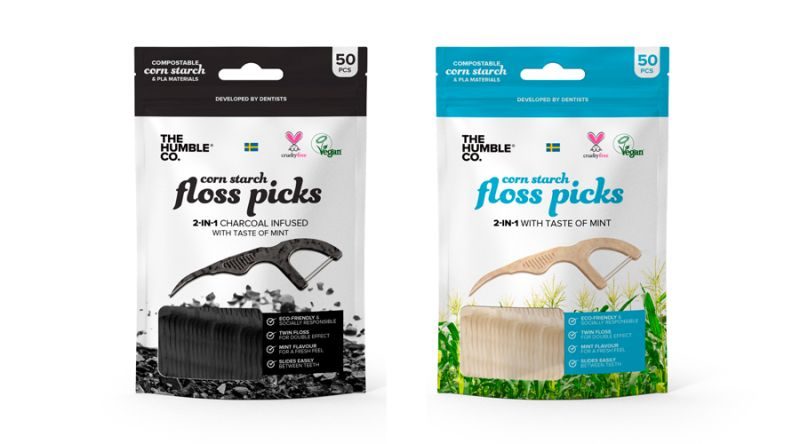 Floss picks are amazingly convenient than the usual floss boxes. If you or your man is an avid flosser, you know how many tiny bits of plastic you throw out every day. These ultimate picks from the Humble Co, are made out of degradable corn starch, packaged in paper and have double threaded mint strands. Why not give this small but one of the very useful grooming gifts for men to a man who loves flossing and the environment? 
20. Shampoo bars – D R Harris' Arlington, Lush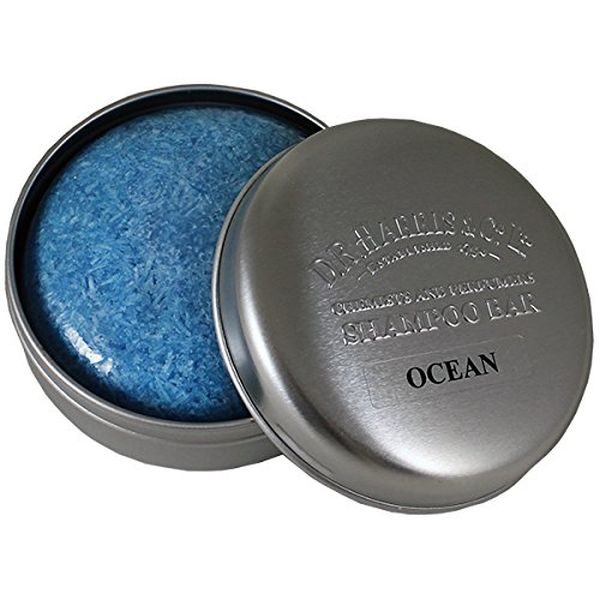 This solid shampoo bar has shampoo equivalent to 300 ml shampoo bottle. All of the bars are wrapped in a thin plastic film, which can be stored easily in tin cases, and thus the cases can be used plenty of times, maybe for years! There is no palm oil in the shampoo, unlike other shampoos even in the major brands.
Lush has a range of cleanser bars, shower oil bars and perfume bars too.
21. Facial oil for sensitive skin– Guy Morgan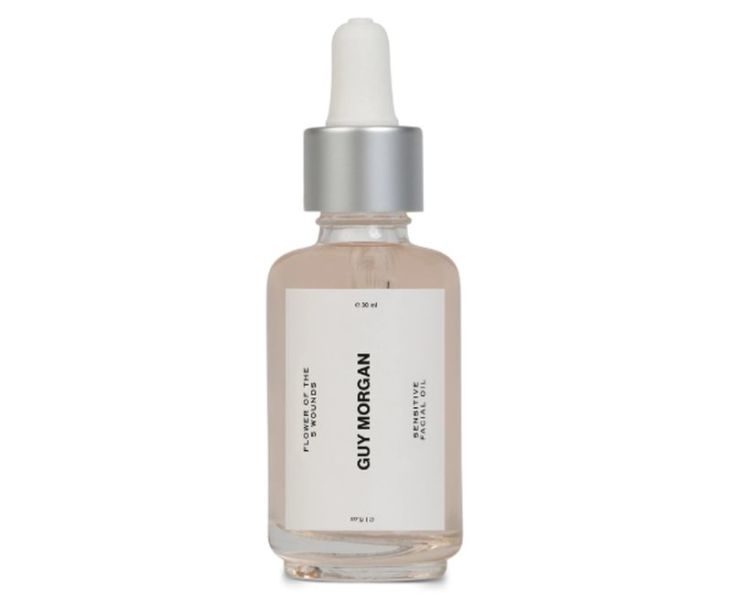 Men with sensitive skin need special products to care for their skin. The founder of the brand, Guy Morgan learnt all about skin healing with plants from his mother who happened to be a botanist. He is transparent about all his products that are gender neutral, and look good as well as functional. This pure plant derivative skin oil is one of the best grooming gifts for men you can give.
22. Facial scrub – Dark Heart Beard Co.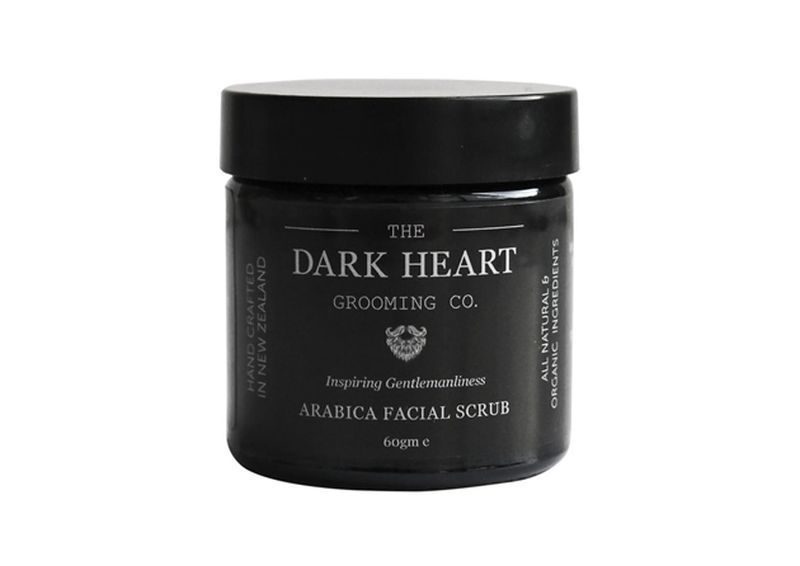 Once in a while, the face needs to be scrubbed clean of all the dead cells. This scrub from Dark Heart comes in a glass jar, has no stress and fuss and is great for the beard also.
23. Refillable deodorant – Humankind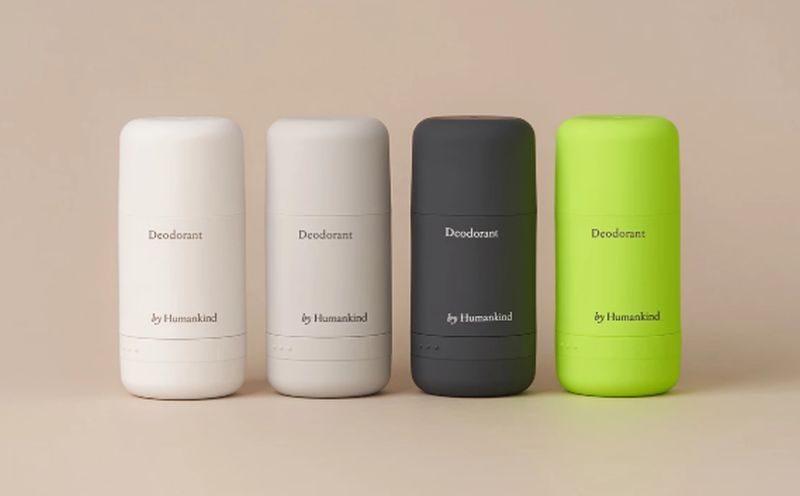 Humankind's deodorant is packaged in a way that it can be refilled time and again, thus destroying the single use harmful effects. The company uses 90% less plastic and also guarantees their refillable packaging will last for life. As deodorants are a regularly used product by most men, this is one of the perfect environment friendly grooming gifts for men.
24. Bundle deodorant – Wise
A gift hamper of Wise products is a good idea for the man who appreciates special handmade and organic products, such as the Bundle range from Wise. The other plus point is that the packaging can be reused again by refilling them. And the eye-catching designs look amazing on bathroom shelves. This sounds like one of the perfect grooming gifts for men.