Nobody likes paying high energy bills. It drains out your bank accounts while simultaneously leaving you with the guilt of knowing that you are living wastefully. Thankfully, if you are concerned about the amount of energy your household is consuming, there are some simple things you can do to improve your carbon footprint and your monthly expenses at the same time.
Insulate Your Walls and Windows
 
One of the biggest problems with energy usage in the modern home is the need to keep the temperatures regulated, as the biggest culprit for energy use in many homes is the heating, ventilating, and air conditioning (HVAC) system. Reducing the use of your HVAC requires you to prevent the loss of cooled or heated air through insulation. Make sure that your windows are adequately treated, and that your walls and attic are well insulated. Moreover, keep a sharp eye out for the leaks that could be costing your dearly.
Use Technology to Improve Your HVAC 
If your home still has the HVAC system that it was built with decades ago, it may be time for an upgrade. While alterations to your system aren't often cheap, the money you save is probably worth it, whether in the form of reduced electric and gas bills or government tax subsidies at the end of the year. You can replace your regular thermostat with a smart model, for instance, and allow it to fine tune when your system engages. Another way to improve energy usage is to install an environmentally friendly Greenspeed Intelligence capable heat pump, which operates at maximum efficiency.
Turn Off the Air Conditioning and Heat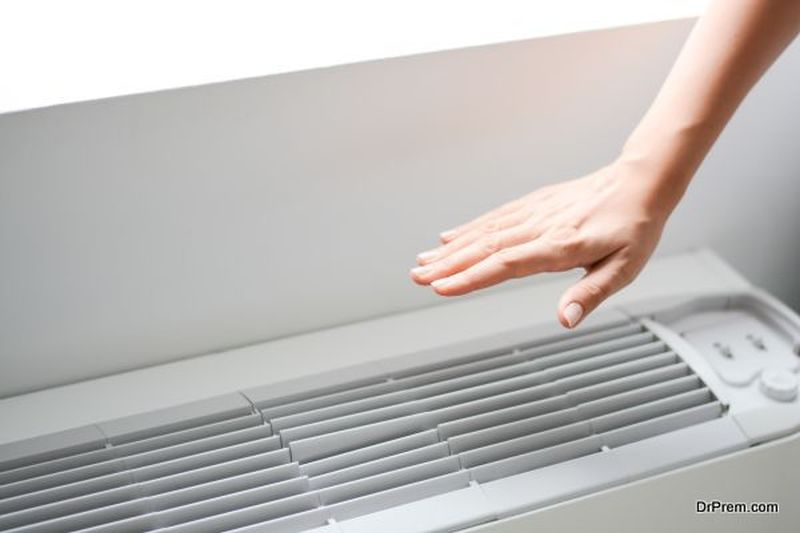 While a common urban legend contends that it is cheaper to keep your AC on all day than to turn it on and off based on when you are home, the facts seem to disagree with that assessment. Keeping a house cool or warm all day while its inhabitants are at school or work is not a cheap endeavor, especially when you multiply that out by five days a week. Programmable thermostats help with that, and smart thermostats help even more. Even if you lack these conveniences, however, you can just get in the habit of flipping the switch on your way out the door.
Use Fluorescent Bulbs
Old incandescent bulbs, which have existed for many years, are unfortunately not the most energy-efficient way to light a home. Modern bulbs are available in fluorescent varieties, which offer comparable amounts of light with far less energy usage. Moreover, these new bulbs often have a longer lifespan than their cheaper counterparts; thereby, doubling the savings you will receive. Switching out all the bulbs in your home should have an immediate and noticeable effect on your monthly electric bill without causing a large disruption to your life.
Living a greener and happier life is not the hardest thing in the world. It simply requires some thought as to how you live and what you do. Making simple fixes to your lifestyle like those above will have you living a green life in no time.
Article Submitted By Community Writer