Certain energy costs are unavoidable when you own a swimming pool. You will need to run a pool cleaner and a pool pump so that the water is clean and safe for swimming in. Depending on which state you live in, you may also need a pool heater to warm the water. Using all of these gadgets can increase your energy costs considerably.
If you are worried about rising utility bills, you must check out these 5 devices that will allow you to use your pool as much as you want to during summer without excessive energy consumption.
#1 Solar Breeze NX Pool Skimmer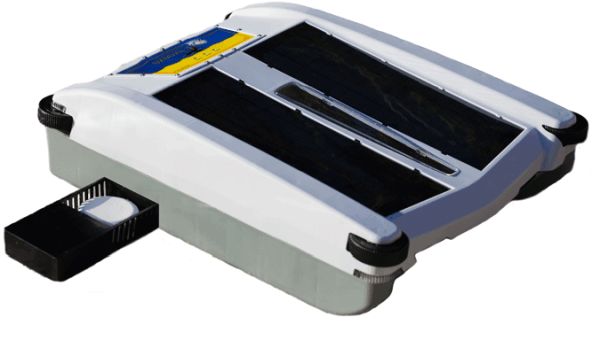 Leaves, pollen, dust and other debris inevitably find their way into the pool. All of these particles tend to float on the surface of the water at first. If they are not removed from the pool on time however, they start soaking in the pool water and start to decay. Eventually, they sink to the bottom of the pool.
This can make cleanup even more challenging as you now have to remove the particles from the bottom manually. Letting the debris accumulate will force the pump to work harder to filter the water, resulting in an increase in energy consumption.
The best solution is to invest in the Solar Breeze NX Pool Skimmer. This robotic surface skimmer floats around the pool continuously, scooping up all floating material in its path. And because it operates solely on solar power, there is zero energy consumption.
#2 Solar Pool Cover
Studies show that uncovered swimming pools lose as much as 70% of their heat due to evaporation. This means that extra energy is used up to heat the water to the desired temperature.
The solution to reducing heat loss and thereby energy consumption is simple – cover the pool with a solar pool cover. This is a special type of plastic sheet that acts as a barrier between the pool water and the atmosphere, preventing evaporation and heat loss. Keeping your pool covered when not in use can lower your pool heating costs by up to about 70%.
#3 Eco Pool Pump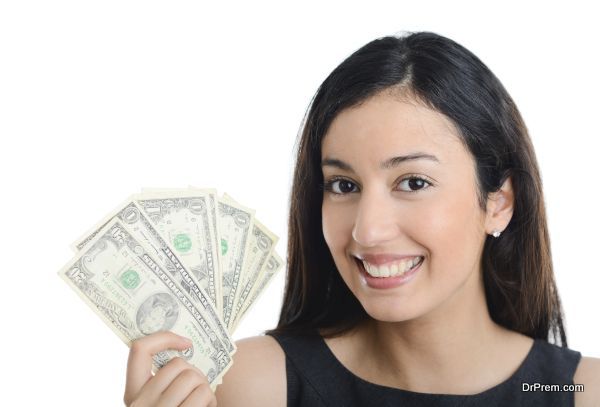 The primary function of a pool pump is to keep the water moving so that it does not stagnate and become a breeding ground for algae and bacteria. The longer the filtration cycle of the pump, the higher is the water quality. But can you imagine what the longer filtration cycles will do to your utility bills?
Eco pool pumps are energy efficient. Different brands are designed differently but they work on the same principle. Unlike regular pool pumps that have just one set speed, eco pool pumps have variable speed options. When set to run at low speed, the eco pump is capable of doing the same job as a regular pump without being such an energy guzzler.
Some studies show that you can slash your energy consumption by as much as 70% by simply replacing your traditional pump with an eco pool pump. That amounts to some serious savings over a period of time.
#4 Solar Pool Heater
Even in summer, the pool water can sometimes be too cold to jump in without heating it up. This typically happened on overcast days and towards the beginning and end of summer when the outside temperature is lower. Nothing feels as good as getting into a warm pool but the higher you set your thermostat, the more energy it will consume. More energy consumption means higher electricity bills.
Using a solar pool heater can help you keep the water warm without spiking your energy consumption. This gadget consists of multiple solar panels that absorb heat from the sun. The pool water absorbs this heat as it passes through the solar collectors and the heated water then returns to the pool. This continuous flow of water through the solar panels keeps the water at a comfortably high temperature without using any electricity.
#5 Pool Timer
A pool pump keeps the pool clean by circulating the water continuously to prevent stagnation. Manufacturers typically recommend running the pump about 8 hours a day for optimum circulation.
However, if your pool pump has a higher horsepower than what is required for your pool size, all the pool water could be getting pushed through in a shorter time. Depending on the size of the pump and the pool, you could be running the pool pump for as much as 2 to 4 hours longer than necessary.
Using a pool timer helps prevent this unnecessary waste of energy. There are different types of pool timers available with a wide range of functionalities. Even the most basic of devices will allow you to turn the pump and heater on and off for a set number of hours in a day. More advanced models even have a 'freeze protection' feature that protects your pool devices by automatically shutting them off if the temperature plummets too low.
Article Submitted By Community Writer