Most of us tend to think that living in an apartment poses a limit when it comes growing a garden. However, not many of us realize that while appropriate spacing is integral for a garden setup, there are many urban gardening ideas that can come to your rescue when setting up a garden in your apartment. Here are some of those tips that can help you grow a beautiful indoor garden in some of the least thoughts of places in your home.
The Ideal Location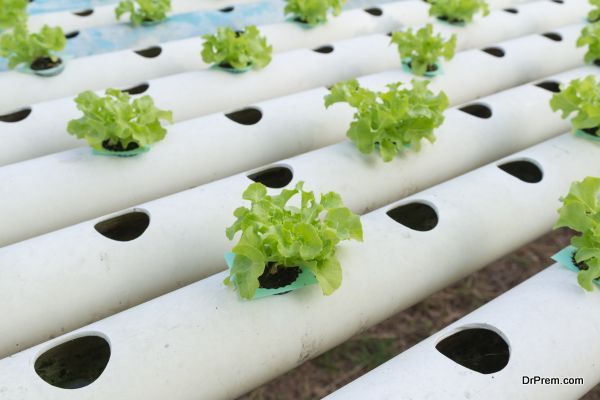 Sometimes you may not have enough room inside your apartment for the garden. But look around carefully and you will start to notice hidden areas for your garden that you may have otherwise missed. For instance, an unused fire escape can double as a fire escape provided you leave space for a footpath.
The same can be said for hand rails on the fire escape, the patio, balcony, window sills and the sides of the building, etc. Just ensure that if you are planning to set up the garden in a public space, you will need to get the necessary permits as well as permission from neighbors for the same purpose.
Vertical Garden
Who said you need to have a garden only on the floor? Urbanization has led to newer gardening ideas when it comes to small apartment spaces. One of them happens to be the vertical garden, aka the wall garden. This is a great way to have a garden inside your home without compromising on the available space. There are plenty of ways in which you can set up a vertical garden space in your home. These include but are not limited to:
Wire mesh wall garden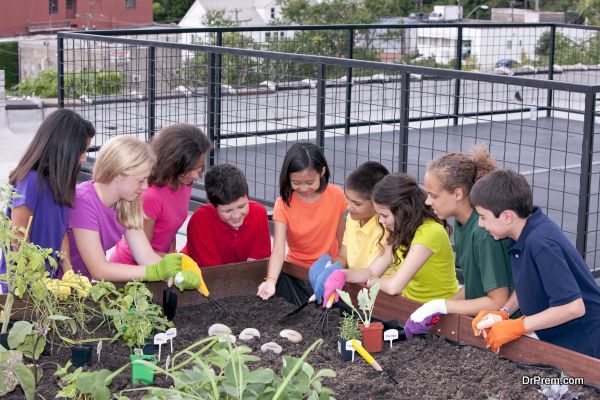 This garden is as simple as installing a wire mesh on an otherwise unused wall. The wire mesh will act as a hangar for your plant containers.
Vertical Shelf Garden
Another simple vertical garden idea involves attaching shelves to the walls and placing your plants on them. You can get a bit more creative by attaching four to five rows or shelves with the help of a strong rope which can be fastened to a beam on the roof. The shelfs can then act as your mini vertical hanging garden at home.
Kitchen wall herb garden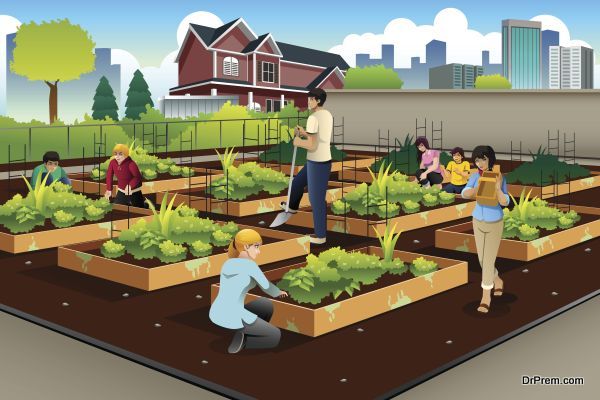 Yet another vertical garden idea, this garden allows you to grow your favorite herbs right where you will use them later on. All it needs is some wall space in your kitchen where you can hang some steel rods and then simply hang the herb containers on them.
Skinny Planter Stand Garden
If you are not so sure of a wall garden and prefer to have a dedicated spot for the same, consider getting a skinny planter stand. Not broad enough to block up room space but big enough to provide a comfortable home for your favorite plants, a skinny planter stand garden would be great for a small home.
Garment Rack Hanging Garden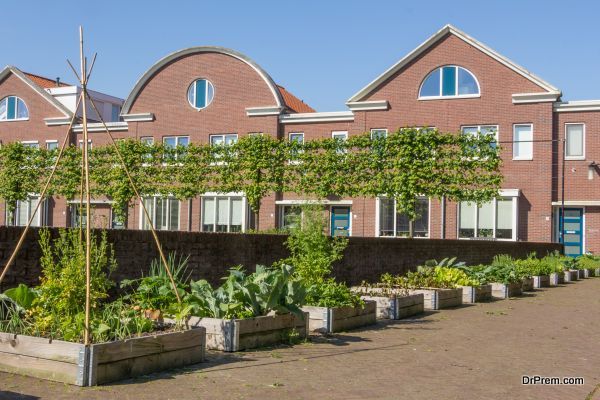 Have an unused garment hanging rack in your home? Transform it into your own personal hanging garden. Utilize the myriad rods in the rack to hang containers of different kinds for your plants. The end result will be a truly innovative indoor garden that you can proudly show off to guests coming to your home.
Movable Cary Garden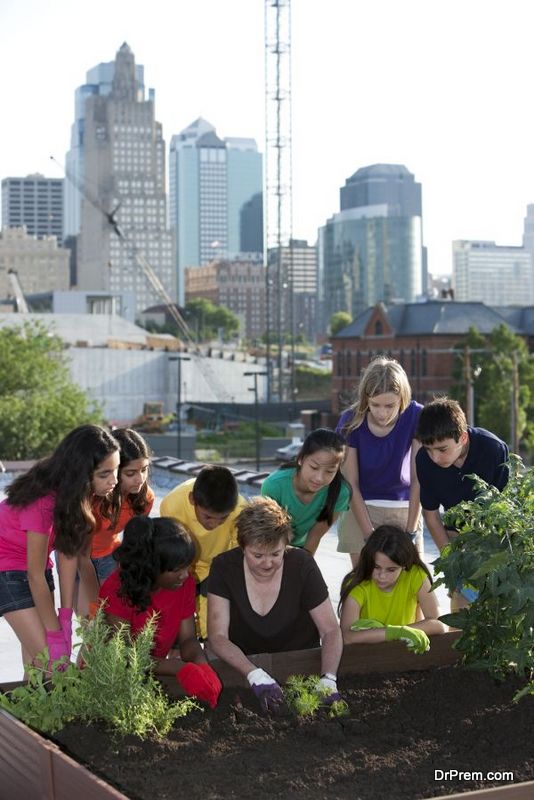 Here is another nifty way to have your own indoor garden without much effort. You can make use of an old bar cart for the same purpose. Simply stack up the cart with your favorite potted plants. You can also make use of old mason jars for the herbs. This way, you can easily move the cart around in your home; a great option when it comes to simply bringing in the entire garden during a heavy rain storm. 
Lack of space in your apartment doesn't necessarily mean you cannot enjoy having a garden. A few clever ideas and cool hacks followed right and you will have a splendid indoor garden in no time at all.