In order to properly maintain a healthy and happy home environment, you must stick to a regular home maintenance schedule. Changing out air filters should always be at the top of your list. A failure to do so can have a negative impact on your health, wallet, environment and overall satisfaction.
4 Reasons to Regularly Change Your Home's Air Filter 
Your home's air filter may be tucked away and hidden from sight most of the time, but it's as important as any component in your home. Most homes have at least two air filters, which serve the purpose of filtering the air that enters your home.
On average, 100 percent of your home's air passes through a filter twice an hour. A clean filter will catch particles and harmful bacteria, while a dirty filter may actually introduce pollutants back into the air that you and your family continuously breathe. 
You know that you need to change your air filter, but why? What are the specific benefits of replacing old filters with new filters on a regular basis? Well, let's check out the top four benefits: 
Improves Air Quality 
Health comes first. Changing your air filter keeps pollen, dust, pet dander, smoke, bacteria, and dust mites to a minimum. If someone in your family has respiratory issues – like pollen allergies or asthma –changing out your filters regularly will keep them from having flare ups and may reduce certain symptoms that are associated with common indoor pollutants. 
Extends Life of HVAC Unit
 
The second most important benefit involves your HVAC system. The most common reason these units break down is because of a dirty filter. When dirt and other particles accumulate in the filter, air has trouble passing through, which clogs the system and causes it to overheat. This makes the motor work harder and ultimately, leads to malfunctions. In a worst-case scenario, it could even break the unit altogether – costing you thousands of dollars. The moral of the story is to change your filters.
Keeps Energy Costs Down 
Do you know what else a clogged filter does? It raises your monthly energy bill. The harder your system has to work, the more energy it takes to heat or cool your home. This can result in massive energy bills. By regularly changing filters, you can expect to save anywhere from 5 to 15 percent on utility costs per year. 
Keeps You Comfortable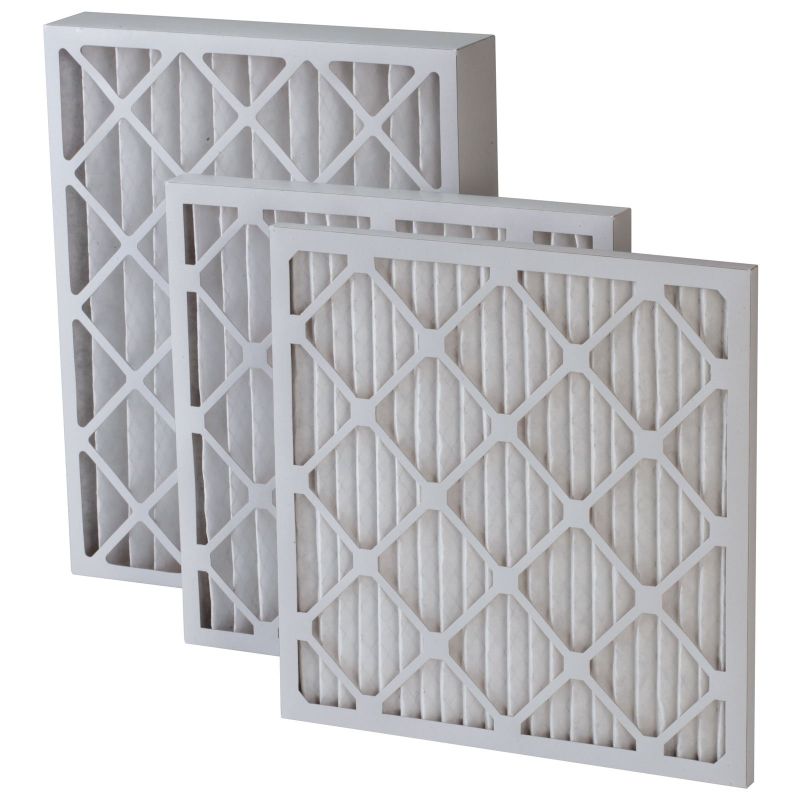 At the end of the day, changing your air filter keeps you comfortable. It takes far less time to heat and cool your house, which allows you to obtain that optimal temperature much quicker. And isn't that the point of having central heating and air in your home? 
How to Choose the Right Filter 
Different people will tell you different things – and much depends on the type and quality of filter you're using – but it's recommended that you change your filters at least once every three months. Some even suggest doing it as frequently as once a month during peak seasons.
The first step to choose the right filter is to measure your existing filter. (You may have to round up to the nearest half inch to get the actual size.) Once you have the size, go online and do some research. While every local hardware store will have air filters, you may be able to get better prices online. Buy in bulk to save even more money. 
Different filters have different ratings in terms of how long you can expect them to last. Generally speaking, the thicker filters last longer. You may also be able to purchase reusable filters, which can be rinsed with water and used over and over again.
Article Submitted By Community Writer