Working from home is a luxury of the modern world, and it's no secret why it's becoming more popular. Remote working is shown to be capable of boosting employee productivity (as well as morale). Thanks to ever-improving communications technology, now it's easier than ever for remote employees to remain in contact with one another.
On top of that, working from home spares workers from the average commuter's one-hour round-trip daily drive to work. That's a nice increase in personal time and productive hours of the day, but even more importantly, that represents a massive drop in greenhouse gas (GHG) emissions. If a few million American workers suddenly stopped driving to work, it would immediately drop our cumulative GHG production. In addition, remote workers would use fewer office supplies like paper, plastic pens, and other disposable goods—protecting the environment even further.
So why aren't more businesses cutting GHG emissions and benefitting their employees with a work-from-home program?
Where We Stand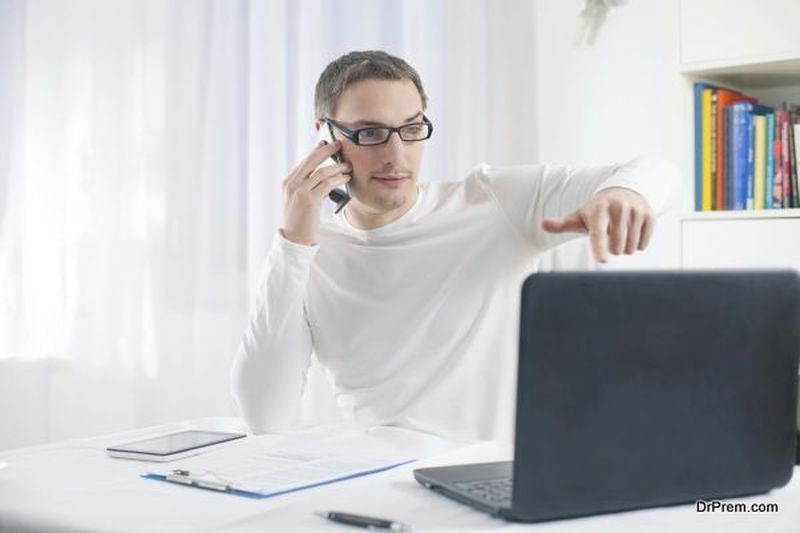 Currently, about a quarter of United States employees do some or all of their work from home. The last decade has seen consistent increases every year, but that still represents a minority of US workers. Some companies, like Buffer, have dropped the office model entirely by going fully remote, but the vast majority of businesses still refuse to let their employees work from home. Why is there such resistance in the face of evidence to remote work's numerous benefits?
Common Objections
These are some of the most common objections businesses have to working from home:
Lack of communication. First, bosses and supervisors are concerned that an employee's lack of presence in the office would create a communication barrier. However, this doesn't need to be the case; communications technology has evolved considerably, especially in the past few years. Companies like Vyopta specialize in instituting better technologies, like video conferencing, that provide seamless communication and productivity no matter where your workers are. Between emails, texts, phone calls, video chats, and instant message programs, communication should be no challenge to overcome.

Fears of slacking off. Some employers are concerned that once situated in a home environment, employees would simply slack off. However, evidence suggests that remote workers actually get more done than their office-bound counterparts. This could be attributable to the fact that remote workers want to prove their abilities and end up working harder, but either way, your company will see the productivity boost. If you're concerned about a drop in performance, set strict expectations proactively so employees know what targets to hit.
Availability to work from home. Not all jobs can be done from home. Repairmen and maintenance staff, for example, can't possibly diagnose mechanical problems from home. Offering remote work to some, but not all staff members, could cause a rift in your organization, and may preclude some businesses from offering any remote work opportunities whatsoever.

The public image. Some organizations need a physical, publicly visible establishment to attract more and better clients. Simply having an office downtown with your name on the side makes an impression with current and prospective future clients, and having a full staff of people is a sign that your business is healthy. For companies where these positive visual signals are important, working from home simply isn't an option. You may also prioritize face-to-face conversations with your clients, which necessitates at least some travel.
The need for a long-term transition. Some businesses don't want to think about remote work simply because they don't want to change their existing procedures and traditions. Instituting a work-from-home policy would require a full-scale organizational change, and for many employers, that's more trouble than it's worth. It's far easier to maintain your current operations than to invest in a speculative new perk for your employees.
Working from home wouldn't immediately solve the global warming crisis—most GHG emissions still come from electricity and heat production, and the United States is only responsible for 15 percent of global emissions—but it would still be a step in the right direction. If you're a business owner, rethink your current objections to a work-from-home model, and consider a gradual or phased approach to instituting a new remote work policy. If you're a worker, make the case for remote work in your office. The benefits are multifacetedand could help individuals, companies, and our planet all at once.
Article Submitted By Community Writer