We all have our quirks about our bathrooms – some of us make it a point to only wear bathroom slippers when we enter our bathrooms (and not outside shoes), whilst there are those who insist on using a lot of rugs. But whilst we each have our idiosyncrasies, we can all agree on one thing: it would be great if we can keep our bathrooms neat and clean (and fresh) at all times. Here are some easy ways to freshen up your bathroom.
Say goodbye to a nasty-smelling toilet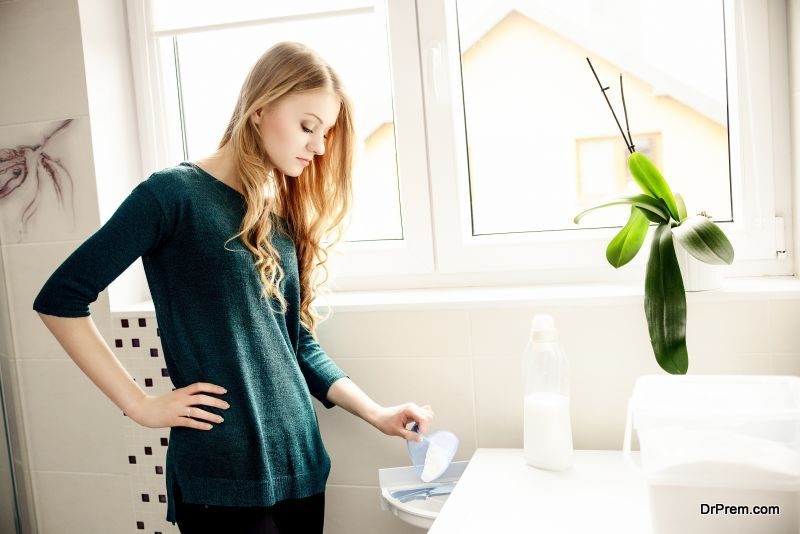 The toilet is one of the most difficult bathroom elements to clean, and not many of us look forward to it. But if you're tired of having a nasty-looking and nasty-smelling toilet, give it a quick clean by using antacid tablets, mouthwash, and even cola. If you're using antacid tablets, drop 2 of the tablets into the toilet bowl and let the tablets dissolve. Afterwards, simply scrub the toilet bowl using a toilet brush. For mouthwash, just pour ¼ of a cup of mouthwash into the toilet bowl. Wait for 30 minutes, then scrub the toilet bowl. If you're going to use cola, just empty an entire can in the toilet bowl and let it stay for 30 minutes to an hour. Afterwards, just scrub and then flush.
Get rid of mouldy shower curtains
Bathrooms are inherently moist and damp environments, so if you have a shower curtain, it's easy for it to get mouldy. To do away with mouldy shower curtains, just soak them in salt water before you hang them. But once the shower curtains are up and you notice some mildew, get 2 tablespoons of dishwashing liquid and mix it with a pint of bleach in a spray bottle, and spray the shower curtain with the solution. The mildew will be gone in no time. But there's another way to get rid of mildewed shower curtains once and for all: why not replace your shower enclosure with a pre-fabricated shower cabin? Shower cabins are very affordable nowadays, and they are also easy to install and set up. You can even add a touch of luxury to your bathroom by choosing a shower cabin with extra features such as body jets, rain showerheads, and more.
Get shiny and sparkly shower doors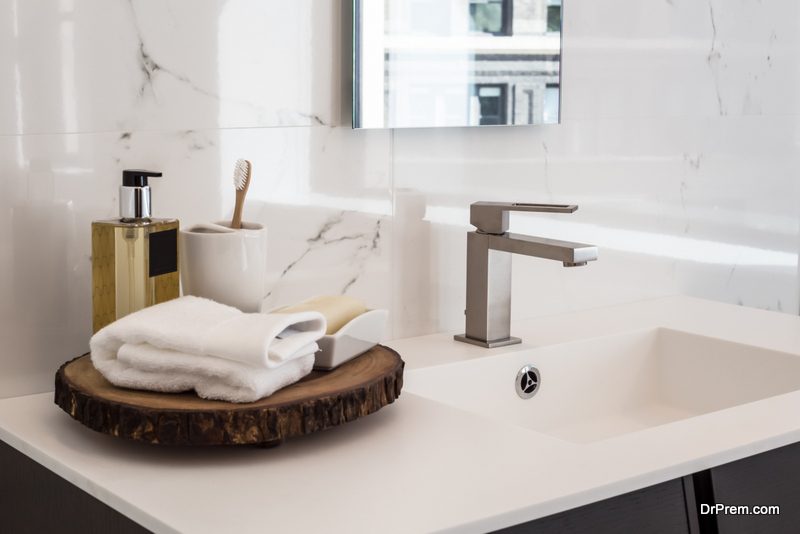 If you do decide to go for that shower cabin, you can also keep the glass doors sparkly clean with the use of shaving cream or white vinegar. Simply squirt some shaving cream onto the glass and wipe it clean using a dry cloth, or you can fill a spray bottle with white vinegar and just spray some of the vinegar onto the glass and wipe it down with a sponge after you use the shower.
Article Submitted By Community Writer