As a homeowner or head of your household, security is something that you always need to consider. Whether you live in a "safe" neighborhood, or one that's riddled with criminal activity, having home security features in place will only serve to make your family safer. But is your home security system eco-friendly?
3 Tips for Eco-Friendly Home Security
Home security is paramount to keeping your property, family, and possessions safe, but it shouldn't come at the expense of the environment. With the following tips and suggestions, you can develop a home security setup that's both effective and eco-friendly. Take a look:
1.    Install an IP Surveillance System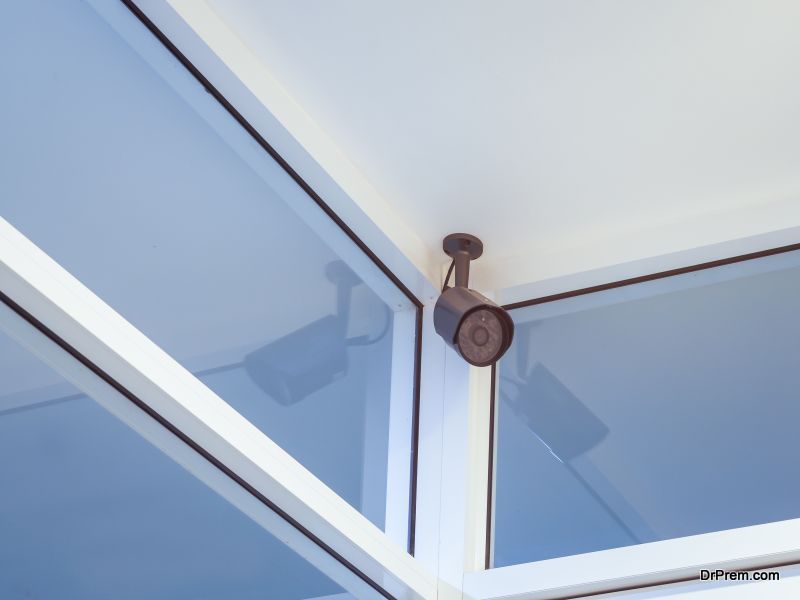 It used to be that video surveillance was reserved for businesses, or high-end residential property owners. But today, video surveillance makes sense for everyone. In fact, here are just a few examples of situations where you may want it:
Video surveillance can help track down the culprit(s) behind criminal activity on your property.
Video surveillance is often used to vindicate homeowners when they're wrongly accused of a crime – such as domestic battery cases (which are often he-said-she-said in nature).
Cameras can also be used by parents of latchkey kids to let them know when kids arrive home from school.
The biggest problem is that traditional camera systems are extremely inefficient. They consume a lot of energy without providing very good resolution. Thankfully, technology has improved. Newer IP cameras cover a wider range of space and consume less energy than traditional analog cameras.
2.    Use Motion-Activated Outdoor Lighting
Most people think about outdoor lighting in terms of landscaping and aesthetics, but it's also integral to home security. By lighting up dark, hidden areas on your property, you may reduce the number of places for intruders or criminals to hide out. You also reduce the opportunities people have to engage in scandalous activity on your property. Again, the problem is that traditional lighting isn't always energy efficient.
When it comes to floodlighting on your property, it's best to install motion-activated lights. This is true for two reasons. First off, it's more effective in deterring crime. If a light suddenly turns on when a criminal is walking on your property, it makes them wonder if someone has detected their presence. Secondly, motion sensors prevent lights from turning on when they aren't needed, thereby conserving energy.
3.    Be Strategic When Away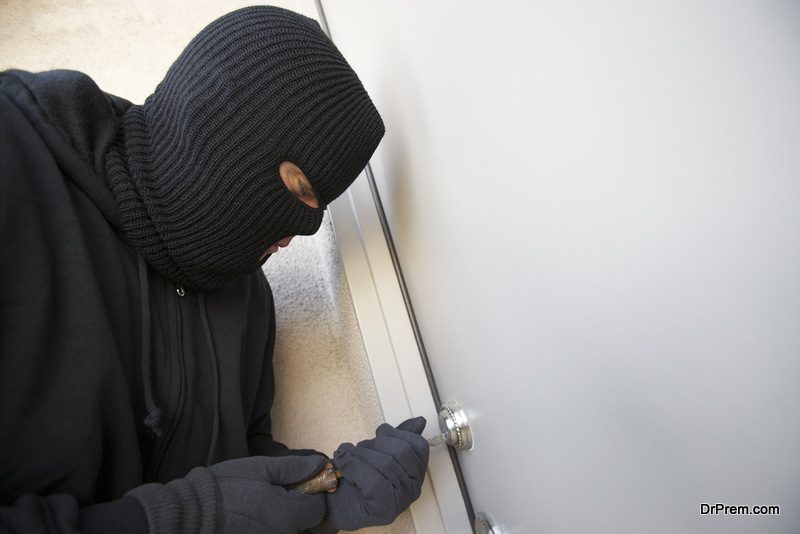 It's very rare that a burglary happens when you're home. In 99 percent of cases, they happen while the homeowner is out of the house (and often when they're gone for a period of time – such as vacation).
Perhaps you've heard that the best way to ward off criminal behavior is by making your house look like it's occupied. The problem is that leaving things on – such as a TV or light – is wasteful. However, you can always buy timing devices to help you out on this front.
"These devices can program your lights, television and stereo equipment to come on at different times of the day. These devices are inexpensive and easy to install," Security Camera King explains. "If you have a wireless security system connected to the Internet, you can monitor your home while you are away. This is a convenient way to check in and not have to worry while you are supposed to be having a relaxing vacation."
The Evolution of Home Security Technology
You don't have to choose between a safe home or an eco-friendly home. With a purposeful approach and strategic execution, it's possible to have both.
The home security niche has evolved a lot over the past decade and will continue to experience changes over the course of the next few years. Always keep an eye on the technology that's coming out and be critical about whether it's just convenient, or if it's actually efficient. If you can find home security solutions that are both efficient and effective, they may be worth integrating into your home. Otherwise, be patient and continue to use what you have.
Article Submitted By Community Writer