As anyone who has serious health issues will tell you, greening healthcare poses a serious challenge. Many medical products need to be disposable for sanitary reasons, as well as to enable patients to lead independent lives; and managing health conditions can involve plenty of extra equipment, from a simple cane to an entire home overhaul.
Some things you just can't control. However, there are also ways that regular individuals, regardless of their health status, can take affordable steps to care for the earth as well as themselves.
The three budget-friendly practices below epitomize green and good practices. Are you ready to change the world by altering your habits?
1. Grab Your Water Bottle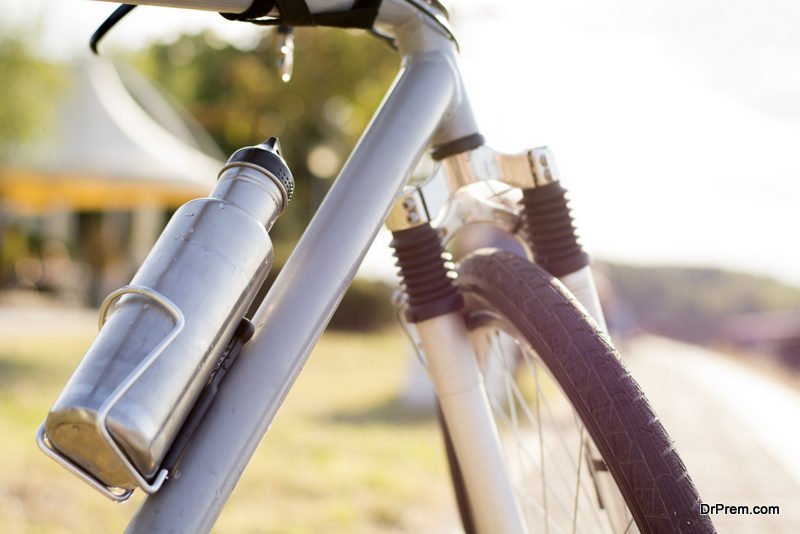 Drinking more water — and fewer sugary drinks like juice and soda — is one of the simplest things you can do to improve your health. But when you get that water from a plastic bottle, it's difficult to avoid doing serious harm to the earth, too.
Save money and ditch petroleum-based plastic by investing in a reusable water bottle. You might already have a few of them sitting in your cabinets right now.
Reusable water bottles not only keep plastic out of landfills, but they also reduce pollution related to transport. Why ship in water from all over the country if your local supply is perfectly safe to drink … or can be made safe by installing a filter at home?
2. Mind Your Eyes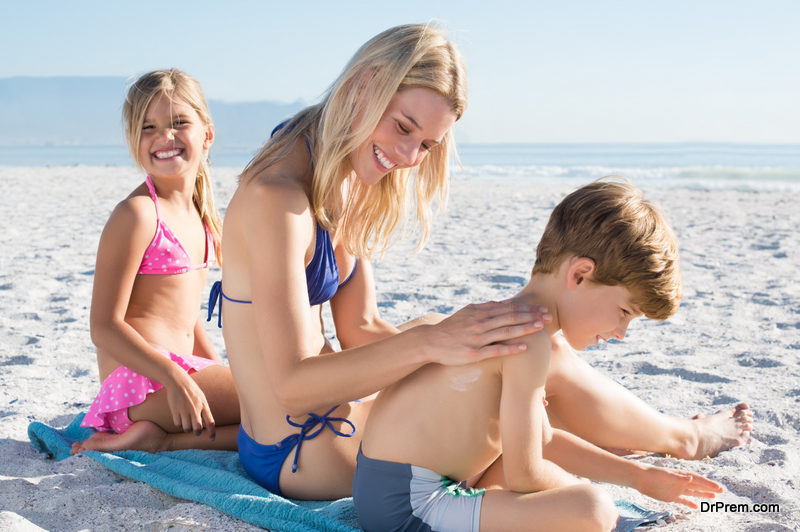 Getting out in the sun can be a mixed blessing when you consider your overall health. Sure, sunlight helps your body produce vitamin D, and that's critical for bone health.
It can help improve your mood, as well. But it also puts you at a greater risk of skin cancer if you don't wear sunscreen.
Sunlight also can easily damage your eyes, both over time and through intense, brief exposures such as when you go skiing or work on your tan. That's why you need sunglasses … but not just any sunglasses.
Your average sunglasses have plastic frames and could well end up in the trash before the season ends, creating a lot more waste. Swap these out for Eco Sunglasses, made from wood veneer and natural fibers.
The makers of Eco Sunglasses also allow you to send back broken pieces, which are upcycled into new glasses or jewelry. In the long run, grabbing a pair of these snazzy shades now is going to be a lot cheaper than paying for eye care down the line.
3. Cut the Meat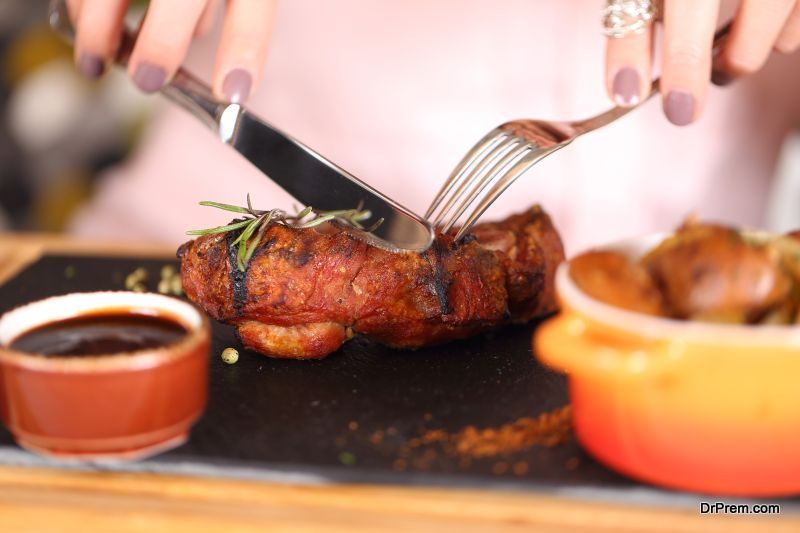 Finally, if you're concerned about saving money and protecting your health, another easy step is to eat less meat. Not only is meat more expensive than other sources of protein such as beans and peas, relative to the amount they contain, but a diet that consists of a lot of meat has been linked to heart disease and other health problems.
Also, the farming practices associated with meat production are a major source of pollution and consume massive amounts of water. In New York City, schools, hospitals, and correctional facilities have announced they plan to reduce the amount of meat they serve, beginning with a 50% reduction in beef purchases.
Talk about making changes on a major scale! Of course, if you're going to cut the amount of meat in your diet, you'll need to replace it with something else, such as more fruits and vegetables.
So think about sourcing at least some of these through a rescued produce program. Rescued produce is typically less expensive, but it's just as nutritious, and buying it helps keep food out of landfills.
Surprising as it may seem, the best things for us are sometimes also the simplest and least expensive. So grab your reusable water bottle and your Eco Sunglasses, and snack on some seasonal if imperfect produce. You'll be taking care of both your planet and your health.
Article Submitted By Community Writer