Nestled at the center of the city, the reservoir known as the "Voronezh Sea" used to be a recreational spot. The ill practices of some visitors contributed a lot to the pollution in the area, and it was shut down for the public in 1992.
It is only recently that the Department of Natural Resources and Ecology held a competition to gather ideasto help and suggest a feasible clean-up solution of the area, and it asked for some suggestions regarding an efficient urban and nature development of the area in future. Many ideas were submitted and this particular proposal from BudCud, Poland was chosen as the winner.
Budcud's winning idea to revive the iconic Voronezh Reservoir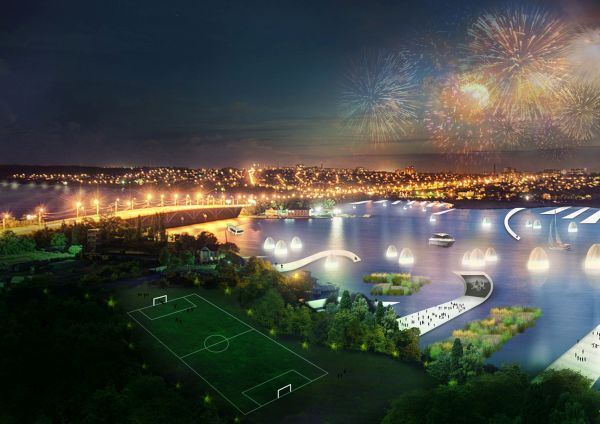 The idea entails spatial democracy on the shore, which means people will again get to enjoy the beauty of the place. According to the idea, the space will be transformed into a multinational public space that will attract tourists as well as locals. The use of sustainable resources will enable the Voronezh Reservoir improve its ecological value.
The main problem is the contamination of the waterfront and reservoir, the condition is bad and it is all because of the recklessness of human beings. The thick layer of mud in it prevents flora and fauna to create micro-cosmos that is integral for their survival.
The three phase development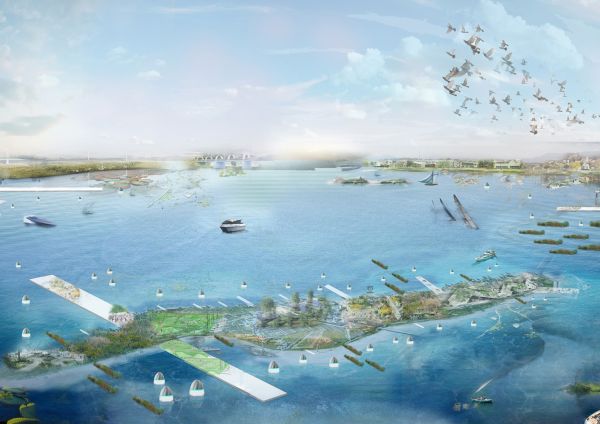 According to the proposal, the reservoir would take three phases of development to recuperate.The first phase would include strategically introducing entertaining and comforting features to the reservoir.
A market, sunbathing platform, bania complex, platform for kayak, a motorboat harbor, and many other features that will make the space multifunctional. Every feature would be introduced in a way that in sometime, after reviewing visitor's feedback, certain changes can be made to make the place all the more loveable.
The second phase would comprise deepening of the reservoir trough. This would stimulate the current, and excavation of soil will thicken the waterfront. The third phase would be the moment of pride for the city to have a densified, new eco-waterfront that will become the new public center. Named "the sea of thousands piers," the place will enable the city to reduce its carbon footprint and to maintain its ecological balance.
Budcud's winning idea to revitalize the Voronezh City Reservoir seems promising enough. If the plan goes well, the beautiful spot will reopen to public with a renewed vigor.
Source :  Bustler.Net