While some of us prefer a sleek, modernistic look in our home, others prefer a more naturalistic vibe which can be obtained by natural outdoor elements. One such outdoor element that can add a rugged and rustic feel to your home's décor is the quintessential tree branch.
With minimum changes done to their original shape or size, tree branches can help you reflect the beautiful outdoors while still remaining indoors. Check out the different ways in which you can use tree branches as essential décor items in your home.
Colored branches for a distinctive appeal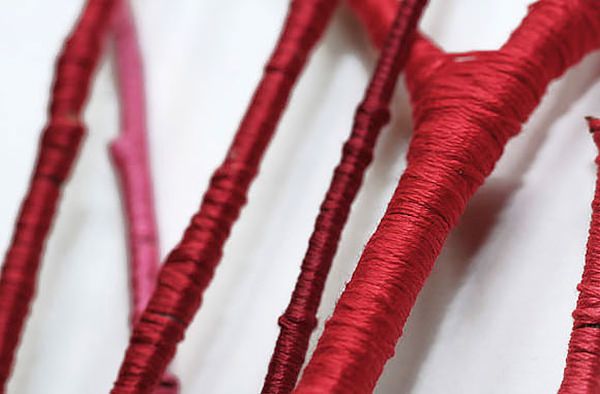 Don't fancy a worn out branch in your home? Simply paint it in a bright, contrasting color and hang it up to create an instant focal piece. When it comes to branches, the brighter the better. Consider neon colors that will stand out in any room and spruce up the décor like anything. For instance, a branch painted in pink and hung above the dining table can add instant chutzpah to the dining room décor.
You can also opt for a smaller branch painted in bright colors and placed as the centerpiece in a garden party or wedding. Then of course, there is always the option of placing some brightly painted branches inside a vase and then placing the same in a corner of the room for an instant colorful vibe.
Branch Chandeliers for a Mystical Look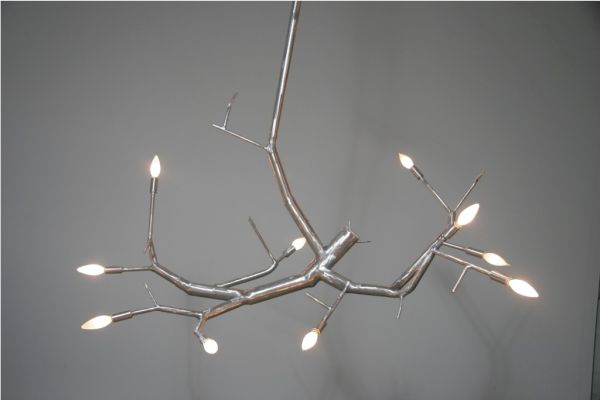 Consider fitting a large branch with creative lighting options and then hanging it from the ceiling to create your own personal branch chandelier. The entire effect will be too dramatic to explain as the lights fall on the branches and create mystical shadows on the walls. You can opt for simple light bulbs attached to the tips of the branches or be more creative by adding some hanging crystals that will reflect and play with the light in innumerable ways.
Branch Pendant Light for a rustic look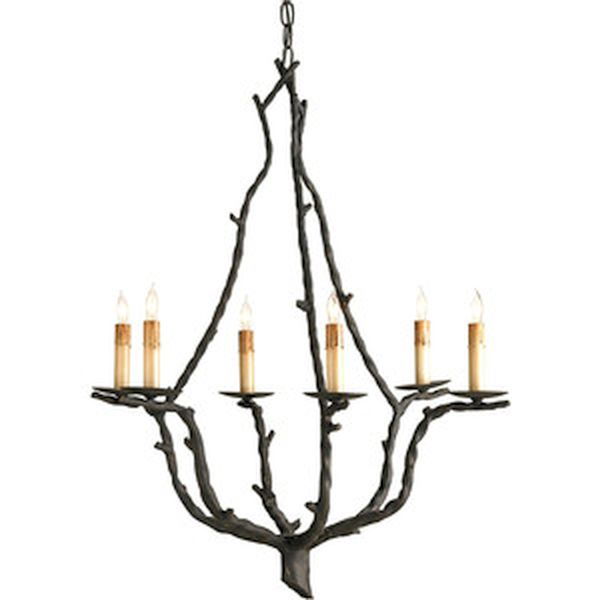 Don't fancy a chandelier? Consider something simpler like a branch pendant light placed in your bedroom. The branch can be placed vertically against a wall with the help of a few nails. A lamp shade can be attached to the tip that bows down outward. Fit a bulb in it and voila, you will have an awesome looking pendant light.
Branch Walls for Creative Divide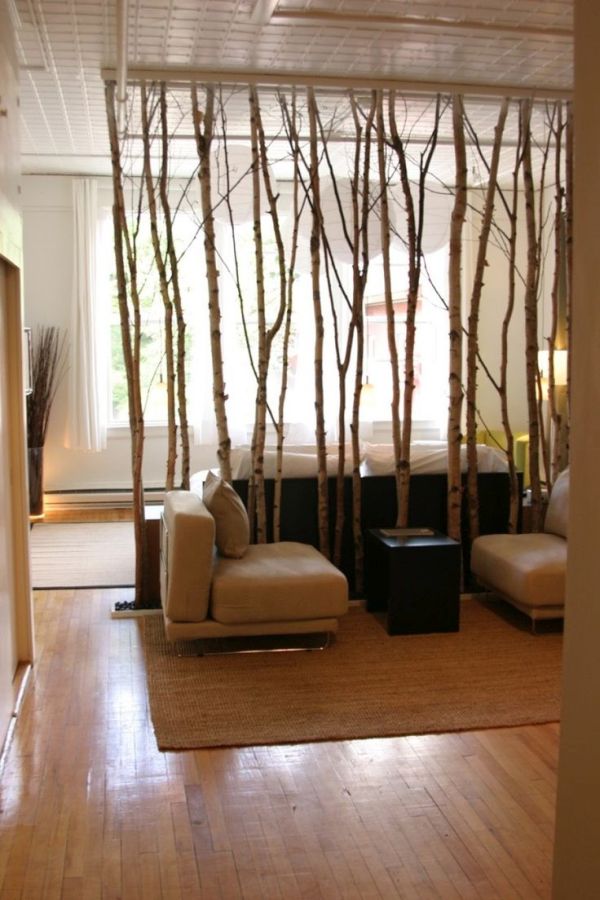 This may take up more than one branch, but is well worth the time and effort on your part. Consider creating a visual division among two rooms by placing a row of branches vertically in between. Better yet, forget the straight row and create a curved line of vertical branches that will easily divide a room in two without cramping the available space.
Branch Closet Hanger for Saving Space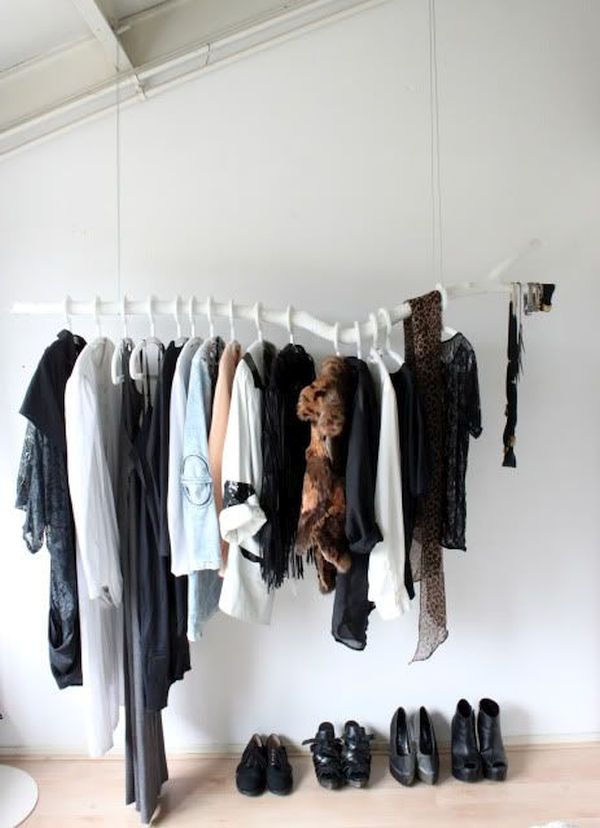 Don't have enough space in your room to accommodate a closet? Simply hang a branch horizontally on the wall, drive in some pegs and hooks using nails and create your very own DIY closet hanger instantly. You can also consider hanging the branch from the ceiling for a more creative look. However, ensure that the branch you choose for the project is hefty enough to bear the weight of all your clothes and accessories.
Branch Jewelry Tree for Creativeness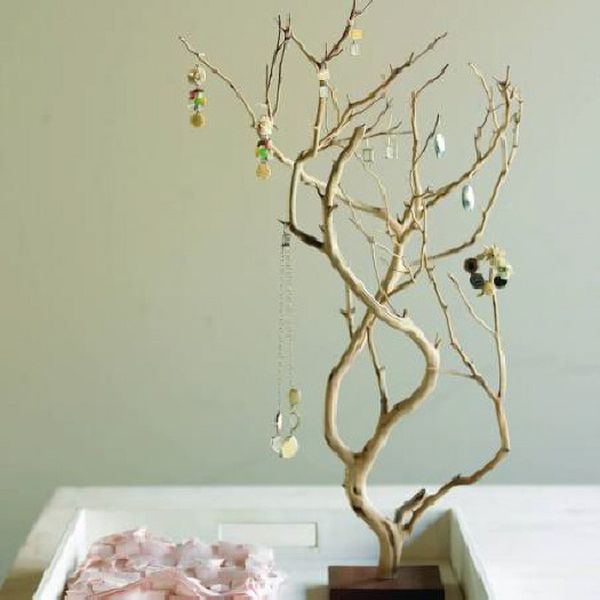 Speaking of accessories, why not give them their own personal space by creating your own jewelry tree? All you need for this project is a small, but sturdy branch with possibly more than a few extensions. Paint the branch any color you like (add gold accents to highlight its use) and hang all your bling on it with pride.
Branch Candle Holder for a Mystical Effect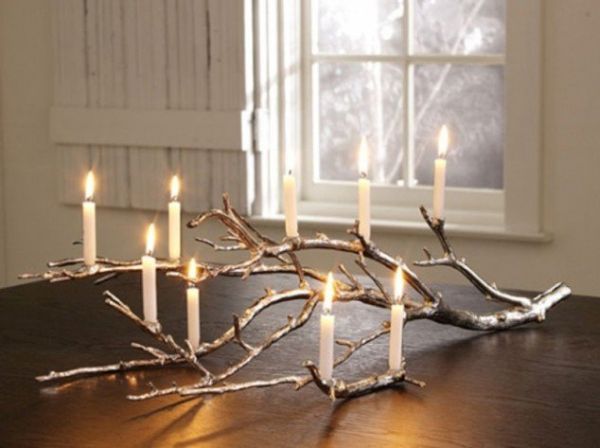 This one is sure to give goosebumps to anyone who sets his/her eyes on it. All it takes is some creativity on your part. Simply place a sturdy branch (not too bulky though) horizontally on the table and clamp it in place. Paint the branch any color you like. Now simply arrange candles on the individual branches that pop out from the main branch. Light the candles up and you will be mesmerized by the effect.
Decorating your home with tree branches gives the former an instant rustic charm that is hard to miss. There are several ways in which you can use tree branches to spruce up your home décor, including the ones provided here.