Nowadays, more and more people are interested in environmental sustainability and conservation. We see the evolution of water conservation techniques and highly effective waste disposal. It is normal to want to protect nature and to enjoy truly eco-friendly living. However, at the same time you do want to have a beautiful home. Most think that it is impossible to combine these two concepts. This is incorrect.
How can you brighten up your home and still live in an eco-friendly fashion? Here are some really simple suggestions that you are surely going to appreciate and that will help you reach the goals you have.
Brightening Up The Living Room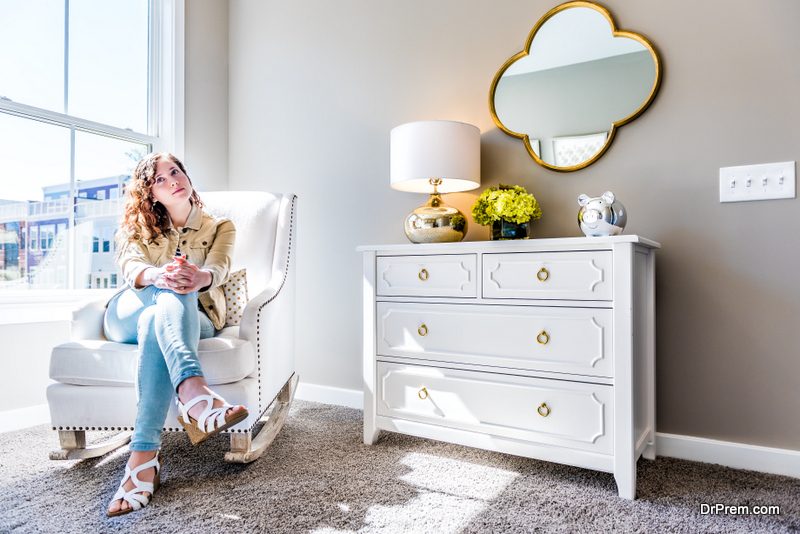 LED lamps are also popular in living room accessories. You can use them in your living room to complement the décor and furniture. Choose some that have brighter shades in order to create a highly elegant setting for a seating area. Use brighter colors when your living room is colorful and you are looking for an upbeat atmosphere.
You can also save a lot of electricity when you install mirror and glass items. They can easily become artifacts. You want to use them since they reflect or refract light. The room ends up looking a lot brighter and the illusion of space is created. When you add several smaller lights in different parts you reduce overall consumption and the ambiance can be suitable for different occasions.
Brightening Up The Bathroom
When it comes to bathrooms, eco-friendly living is all about how much water you consume and how much energy is wasted. When it comes to water related tasks, it is always better to read more from professional plumbers that can tell you what to do in your case. When it comes to how much energy you waste, besides adding energy-efficient light bulbs, taking advantage of mirrors and natural lighting is what helps the most.
Eliminate Tungsten Bulbs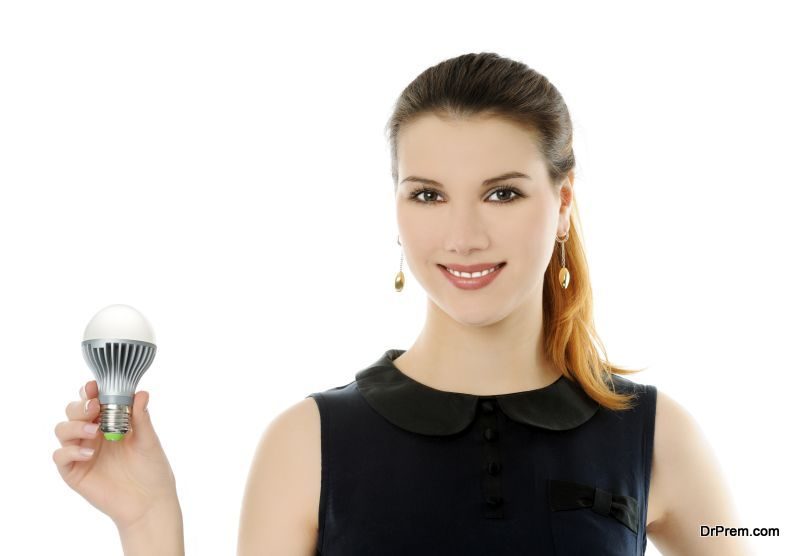 Having these in your home is more indicative of the seventies. You need to look for alternatives. LED bulbs are much better and will lighten up your entire home. These are bulbs that are highly energy efficient and will last for a much longer time than the traditional light bulbs. You can use them for absolutely anything from ceilings to work lamps. You save money and energy while your home enjoys more light.
Brightening Up The Bedroom
Bedroom lighting normally needs to be more moderate so that you create an environment that is relaxing and cozy. When there is a large window present, this is great since you can just reduce lighting to save money and take advantage of all the natural light that is available. When you need more lighting, you should go for the ceiling-mounted LED bulbs since they are much better.
If you are the type of person that is reading during the night, use wall mount lamps or bedside tabletop LED lamps. Having a bedside tabletop is actually a great design move that makes the room look cozier. It is something that you want, right?
Article Submitted By Community Writer