Since they transform almost anything – surplus, disused and discarded – into musical instruments, folks at Art-Eco-Art Recycled Art & Musical Instruments seem to be more than obsessed with the magnetism of music. Be it paper, cardboard, advertising banners, digital piano keyboard, fabrics, denim, synthetic leather – if it's unessential, they'd convert the discarded stuff into musical instruments like violins, pianos, cello, guitars, etc.It is one of the many great ways one can express both passions for music and arts. If you are a musician looking for trusted reviews on the best musical instruments then best check out Music Critic for your guide.
A collaboration between two new bands EcoArt and ArtEco, the team of creatives believe that thousands of things can be recycled to create musical instruments. The team leader Chris Tsonias has so far created 15 musical instruments. With no intentions to replace normal wooden musical instruments, Chris aims to introduce a novel element of sustainability into his creations. His fully handmade instruments fairly succeed in cast a spell on those who listens to soothing music coming out of his musical instruments.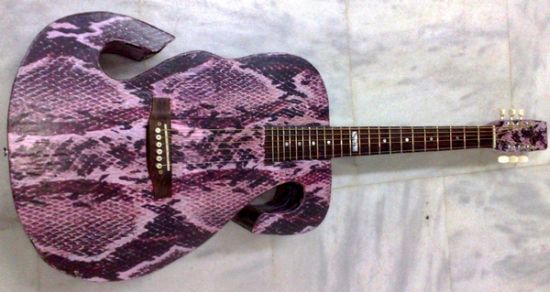 Each instrument is an outcome of 25 to 60 days of hardwork, patience and devotion. When asked for, the creator creates one-of-a-kind pieces for his Greek and international patrons. All items are sold with a warranty with repair and maintenance already covered.
Via: Recyclart