Be it a chunky bracelet, a cute ring, a statement necklace, or a funky chain, all these are jewelry pieces that amp up any outfit you wear. In the green world of today, you get an option to wear green jewelry. Yes, you read it right, the green jewelry that is made of recycled materials. The recycled jewelry looks as stunning as a jewelry made of fresh materials. It not only looks stylish but is something that is quiet easy on your pocket and is good from the environmental point of view as well. Click through to find out some beautiful looking jewelry made of recycled materials:
Tire tube feather earrings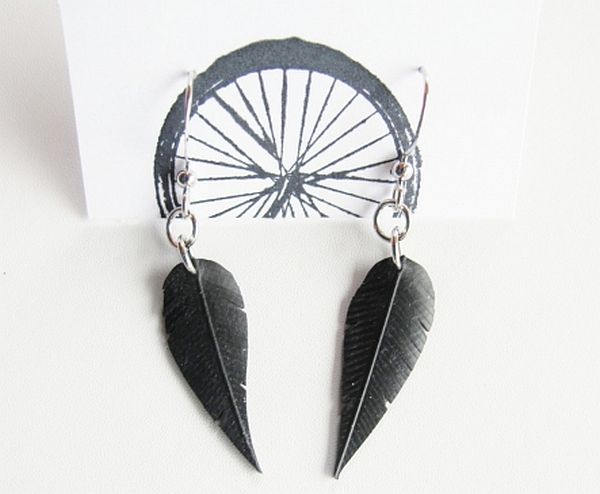 It is hard to think that a tire tube can make such beautiful earrings. All the materials used in this statement earpiece are recycled materials. A deconstructed brake cable makes the top and holds all the materials, then comes a stone with beautiful layer design on it, and then comes the feather design made of recycled bicycle inner tube.
Two feathers necklace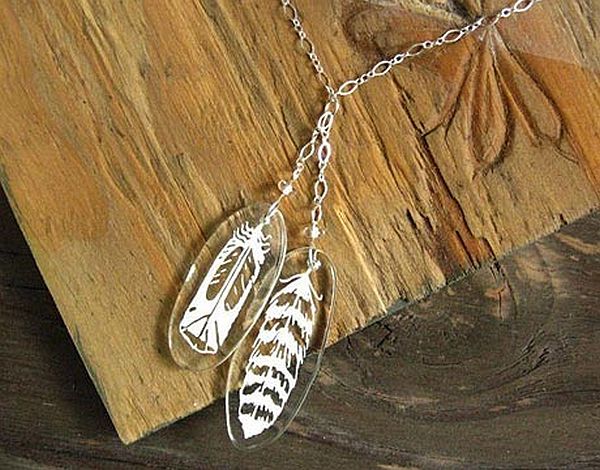 This is one simple, yet stunning design. It is a sterling silver chain that contains two delicate pendants made of recycled glass. The transparent glass pendants feature a feather design in the middle. The design in white color on a transparent glass looks amazing.
Colorful recycled denim beads chain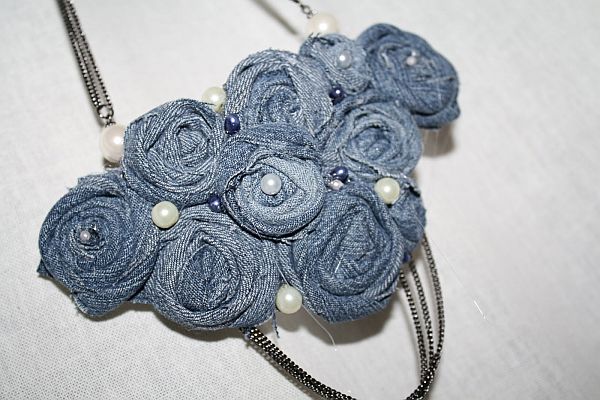 Denim beads are easy to make, as you just need to cut denim strips, the length that you cut depends as to how thick you want the beads to be. After you cut the strips, paint the strips with different colors, as colors enhance the beauty of the jewelry. After you color the strips, once they dry just roll them up and fasten them onto a string. You can also make a bracelet, other accessories, and necklaces with the help of eco friendly denim beads. The black and white combination of denim beads also looks stylish.
Skateboard rings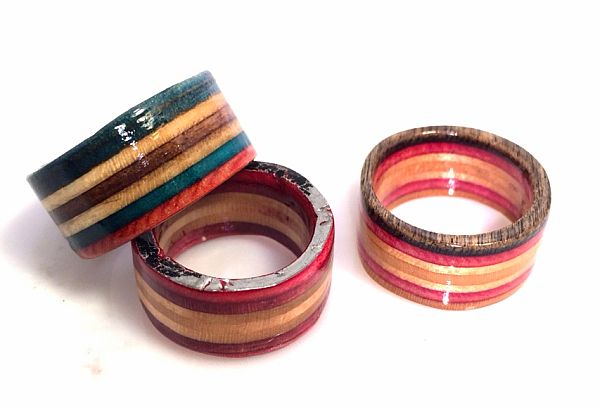 These are customized rings made from the recycled wood of skateboards. The rings are so colorful, and one gets variety of colors and shapes to choose. Don't you think it is an incredible way to put the old skateboard to creative use?
Vintage filmstrip earrings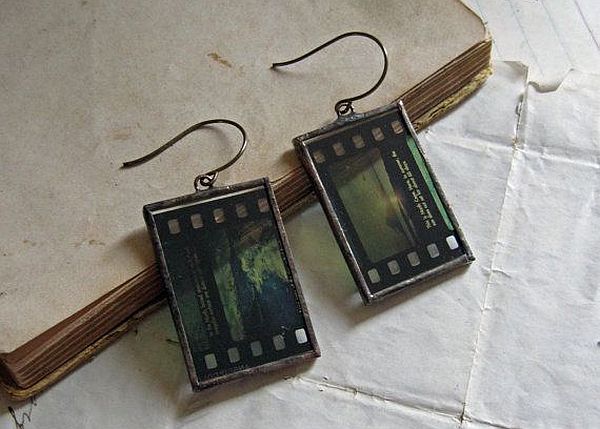 Recycled film negatives hanged on hypoallergenic hooks make some super cool earrings. You can make them easily on your own, with some additions if you like.
Summary
It is one super cool way to go green with astonishing jewelry pieces made of recycled materials. They are not just beneficial for the environment but for you as well, as they serve as beautiful jewelry, but at a low price.