Car accidents are, unfortunately, quite common in today's society. While the safety technology found inside vehicles has improved over the years, there doesn't seem to be a direct correlation between innovation and frequency of collisions. It's still a major problem on roads and highways around the world – and a myriad of factors are to blame.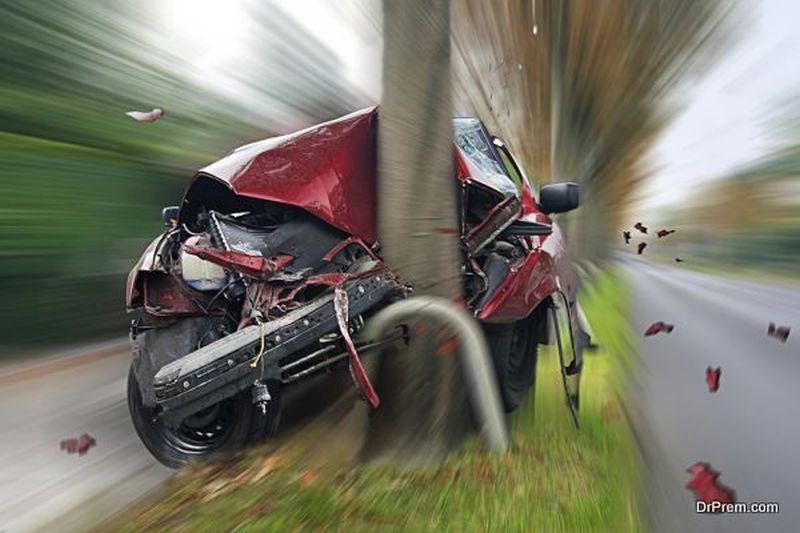 Distracted driving will always be one leading cause. Becker Law Office uses the example of John, an auto worker at a plant in Georgetown, Kentucky who was headed home at the end of the shift when his vehicle was slammed from behind by a driver who was looking at a sports score on his phone and never saw the brake lights in front of him.
Sadly, stories like this are all-too-common – leaving people injured and out of work for long periods of time – but distracted driving isn't the only leading cause of car accidents. In fact, if you spend time studying other causes, you may be surprised to learn that certain environmental factors often come into play.
Environmental Factors That Play a Role
Believe it or not, the environment can play a role in car accidents and collisions. According to the National Motor Vehicle Crash Causation Survey (NMVCCS) conducted by the NHTSA, there were 52,000 environment-related car accidents over a three-year sample period. This makes it the second leading culprit behind drivers.
Every region obviously faces its own unique set of environmental issues and unique weather patterns, but here are a few of the most common causes of vehicular accidents:
Fog and poor visibility
In many big cities around the world – including highly congested cities like Los Angeles and Hong Kong – smog is a huge factor. On certain days, it's difficult for drivers to see much of the road in front of them. Poor visibility often leads to minor and serious car accidents.
Slick roads
In the NMVCCS, roughly 50 percent of crashes were attributed to slick roads. Many drivers aren't particularly well versed in how to drive in icy or wet conditions – or don't have the tires to manage the conditions properly – and end up sliding, fishtailing, or finding it difficult to stop.
Obstructed views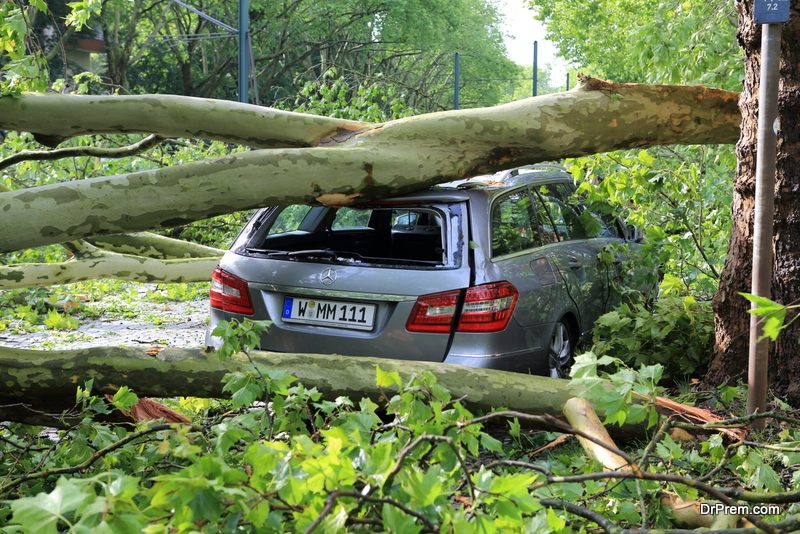 From signage and bridges to overhanging trees and construction cones, obstructed views frequently cause drivers visibility issues.
Road layout
According to a 2016 study conducted in the UK, the number two environmental factor (behind slick roads) is road layout – such as bends, hills, or narrow lanes. When you combine poor layout with smog, slick roads, obstructed views, and other factors, it becomes difficult for drivers to anticipate the correct maneuvers safely.
Deposit on the road
In the UK study, deposits on the road – such as oil, mud, or chippings – are the third leading environmental factor in road accidents. These deposits are caused by a number of issues, including poorly maintained vehicles, inadequate erosion control, and a lack of proper roadway maintenance.
Animal or object in the road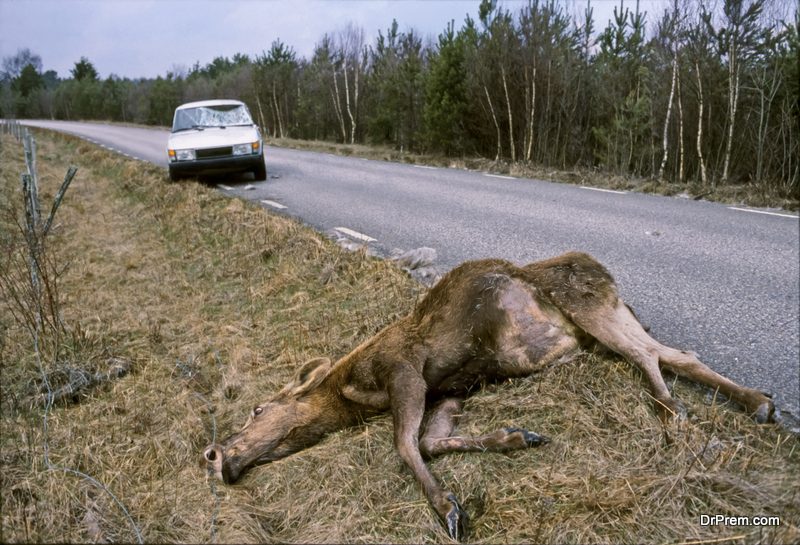 Finally, it's common in many areas for animals and other environmental objects – such as rocks or branches – to find their way onto the road and cause drivers to swerve.
Impact of Car Accidents on the Environment
Just as environmental factors can cause car accidents, car accidents have direct and indirect effects on the environment. This produces a cycle in which things get progressively worse.
For example, car accidents often result in gas and fluid leaks. These harmful chemicals are released into the environment, which can poison grass, plants, and neighboring wildlife. (This is especially dangerous when the accident is near a waterbody.) Then there's the issue of landfills.
Put in the simplest terms, car accidents are messy. From the environmental factors that often cause them, to the unfortunate consequences that are left behind, something needs to be done to ensure our roadways are both safe and sustainable. Until then, it's likely that the situation will continue to worsen.
Article Submitted By Community Writer