There are countless ways you can use water efficiently every single day. In many areas of the world, there is a water crisis and people do not have fresh and clean water to drink. Water is necessary for survival and while other parts of the world are struggling to find fresh water, there are many people in more advanced areas that are using it like it is going out of style. No one is asking people to give up showering but there are so many ways people can cut down on their water usage. Doing just one or two of these things can make a big difference in the world. You may not be able to see it but trust that it does help. 
How To Conserve Water In The Kitchen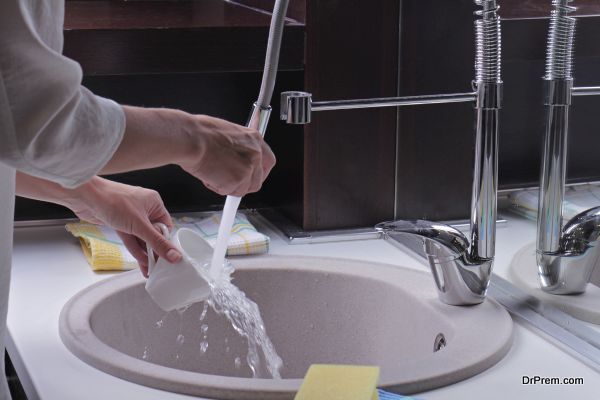 The kitchen is the biggest culprit of water waste. One of the best ways to cut down on your water usage footprint is to turn the water off in the sink when you are washing dishes. It is common to keep it on while washing dishes but just think of the amount of water that is simply running down into the drain. Most of that water is not even being used yet it still continues to run and essentially be wasted. Instead of keeping it on all the time while washing dishes, just turn it on when you need to do a quick rinse. Better yet, fill the sink and use one side to wash the dishes while the other side is used to rinse them. The less water used, the better. Whenever possible, make sure the water in the sink is not running without being used.
How To Conserve Water In The Bathroom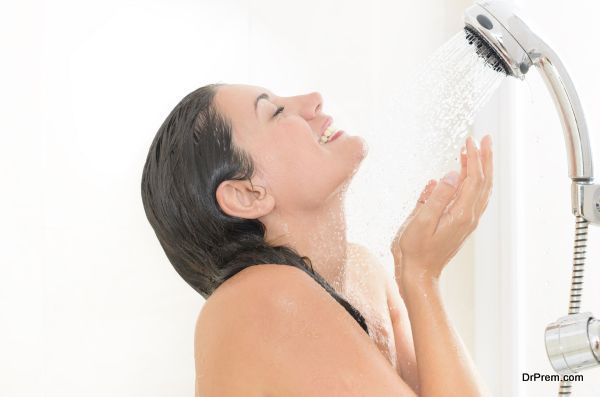 There are several ways you can conserve water in the bathroom. One of these is by taking shorter showers. Even if you shave a few minutes off of your shower time, you can save a few gallons of water. This is probably a tip you have heard before and that is because it is easy to save water by simply taking shorter showers. Another way is to flush your toilet less often. It may be something that grosses you out but if you only flush when you leave a mess in the toilet, you can save a few gallons each day. There is a common saying that you may want to consider adopting: "If it is yellow, let it mellow. If it is brown, flush it down." If that is too much for you, then you can get a more efficient toilet that uses less water with each flush. You would be amazed by how much water is used in a single flush (Hint: much more than needed).
Conserving Water In The Laundry Room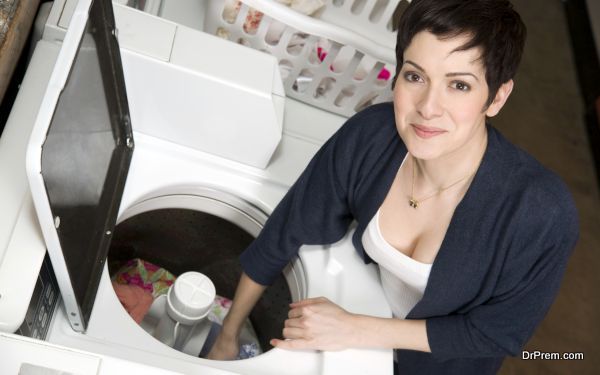 This is a tough one. You need to wash your clothes but you do not want to waste water doing so. An easy fix is to get an energy and water efficient washer. This will use less water each time you wash clothes and you do not need to feel guilty for doing it. By swapping out your appliance, you can easily save some water every time you do laundry! If you cannot afford a new washer and dryer to save some water from being wasted, make sure you always wash full loads. You waste water by only washing a short or two in a load. Make the water you use to wash your clothes stretch as far as possible.
How To Conserve Water Outside The Home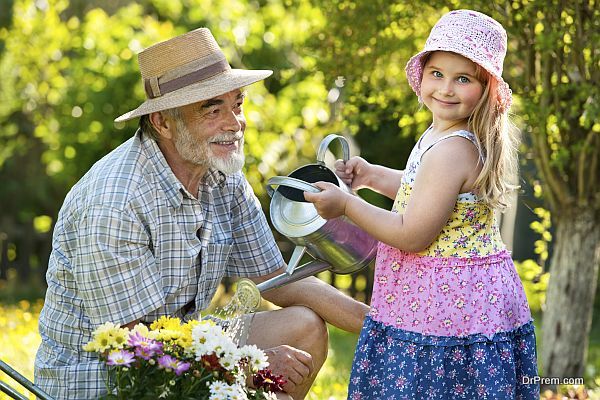 If you water your yard on a frequent basis, you can use less water by skipping on days that it has already rained. After all, why would you water your yard twice. Think of these things ahead of time and you can be much more efficient even outside of your home. You may also want to consider watering your lawn in the morning or later in the evening when you are less likely to lose water to evaporation. If you happen to have a pool, make sure you use a pool cover when it is not in use so you can reduce the evaporation of water and save yourself from having to replace it more often. Another way to save water outside is to consider washing your car at a car wash that recycles their wash water. If there is not one in your area, try to use the least amount of water as possible when you wash your car on a hot summer day. Also, do not leave your hose running while washing the vehicle.
No matter what you do to conserve water or even if you are unable to do everything on this list, by making even a small change, you can make a difference. Even with the tiniest amount of water saved, you can help someone who doesn't have access to water. If you want to get more involved in water conservation in your community, find an organization that focuses on it, like the Cadiz Water Project in California, among the many projects in action. You never know who you can help by doing just a little bit more than the typical water conservation!
Article Submitted By Community Writer