Caring for your environment and designing your home according to your tastes and modern trends isn't always easy, but it is possible. You don't have to sacrifice form for function. Environmentally-friendly decoration is a growing trend, making it easier than ever to have your cake and eat it too.
Just look at modern eco-friendly trends when choosing décor and making improvements for your home. Here are a few suggestions.
1. Decorate with Plants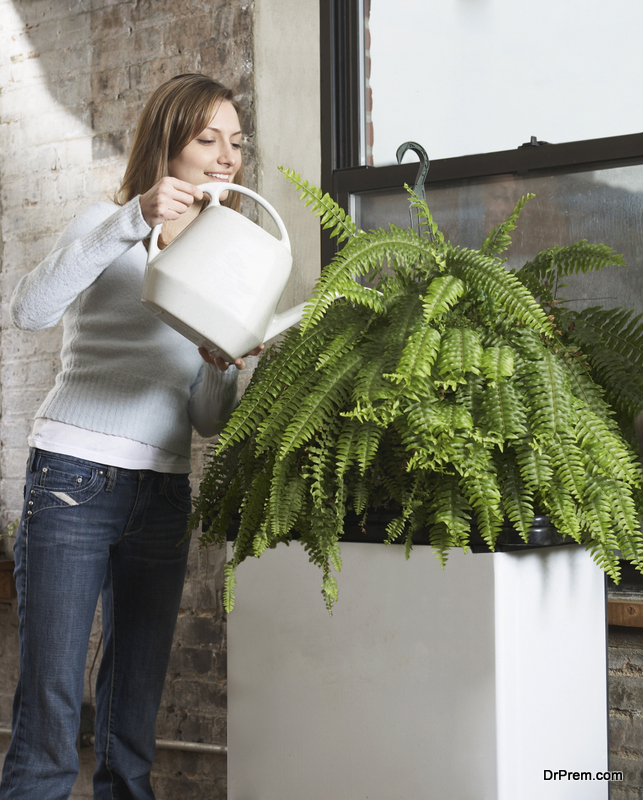 Plants are a very popular, eco-friendly design options. Not only do they look great with anything, but they also filter the air, removing pollutants. It's great for your health, and it helps to improve the air quality in your neighborhood, if only slightly.
Plants come in all shapes, sizes, and colors, so you can easily find a selection that will match your home. If you're not great about remembering to care for your plants, choose low-maintenance options like peace lilies and bamboo palms.
2. Hire an Interior Designer
It's not always easy for the untrained eye to choose decorations that are good for the environment, so hire a professional. An interior designer can look at any space and identify areas of improvement using eco-friendly design.
You can even hire someone that specializes in these designs. Most will work with you on your budget, so choose a designer that you believe will help you create the eco-friendly design you crave.
3. Let Sunlight Light the Room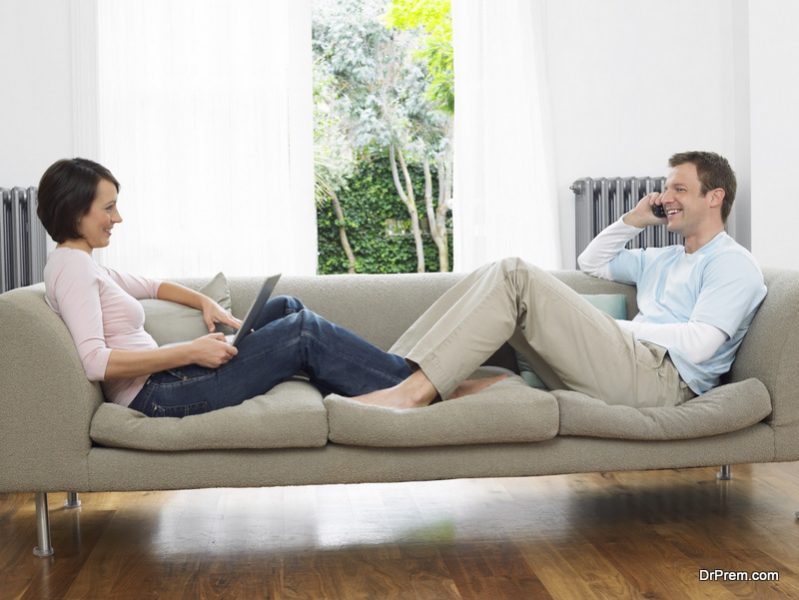 Natural light is a fantastic design element, and it will help you save electricity. Rooms with large windows, glass doors, and skylights maximize daylight so that you can keep the lights off and reduce emissions for your house.
Besides that, natural light is best for seeing a room's true colors. It's better for applying makeup too, and it can be healthier for you and the environment.
4. Use Window Coverings for Hot Days
However, natural light is not always your friend. Sometimes, it's very hot outside and the sun shining directly on your window can easily raise the interior temperature by several degrees. This causes your air conditioner to work overtime to cool the house, hurting both your budget and the environment.
Select window treatments that are easy to open and close and that match your decor. It's one of the easiest ways to modernize a room while helping the environment. Treatments should be room-darkening or blackout curtains so that they effectively block the full brunt of the sun during the hottest part of the day.
5. Install Bamboo Flooring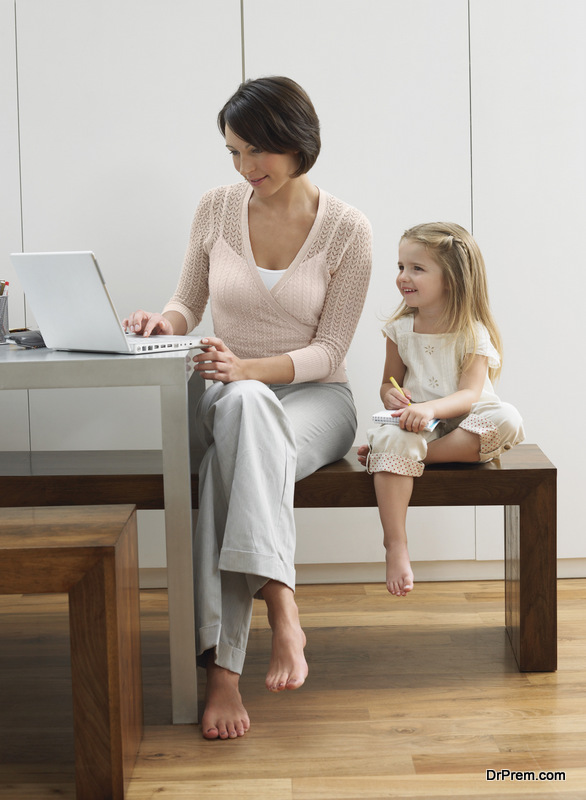 Keep your existing flooring until it's no longer in good condition. When it's time for a change, recycle the old stuff and put in bamboo floors, one of the hottest interior design trends of the day. It's highly attractive and durable, providing a gorgeous finish to any room.
Bamboo floors offer the look and feel of hardwood, but they're a much more sustainable alternative. A whole forest of bamboo can grow to maturity in four-six years without chemicals or a lot of water while a forest of trees takes 20-50 years before it can be harvested. You'll help save our forests and keep our air quality fresh by supporting bamboo home materials.
6. Reuse or Repurpose Items
Waste is a major contributor to soil and water pollution. Every year, Americans generate more than 255 million tons of trash and compost that fill up our landfills and contributes to serious environmental concerns.
Rather than throwing out your outdated items, reuse or repurpose them. Chairs can be reupholstered, furniture can be painted and distressed picture frames can be turned into wreaths, and entertainment centers can be turned into benches. You'll learn a new skill and reduce waste.
7. Shop Local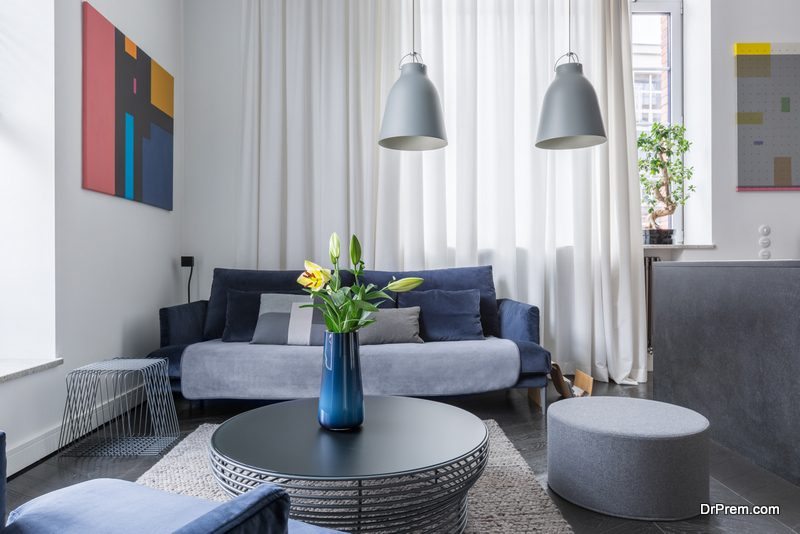 It's tempting to purchase your décor items from big box stores where it's more affordable, but if you really have the environment in mind, you'll shop local. Locally-made decorations and furnishings have less distance to travel, and it helps your economy.
You'll be amazed at the quality of decorations and furnishings you can find in your local area. You'll come across one-of-a-kind items made by local artisans perfect for your décor.
8. Buy Eco-Friendly Materials
Fabric and furniture makers often have little regard for the environment. They'll pour dye and pollutants into rivers and water systems, and the chemicals they use are often toxic. Their waste fills our landfills and contributes to harmful emissions.
Furniture and fittings can be made from recycled or renewable materials, which will reduce your environmental footprint. Even your paint comes in a more sustainable option. Look for natural paints made from plants and other non-toxic alternatives.
9. Fix Drafts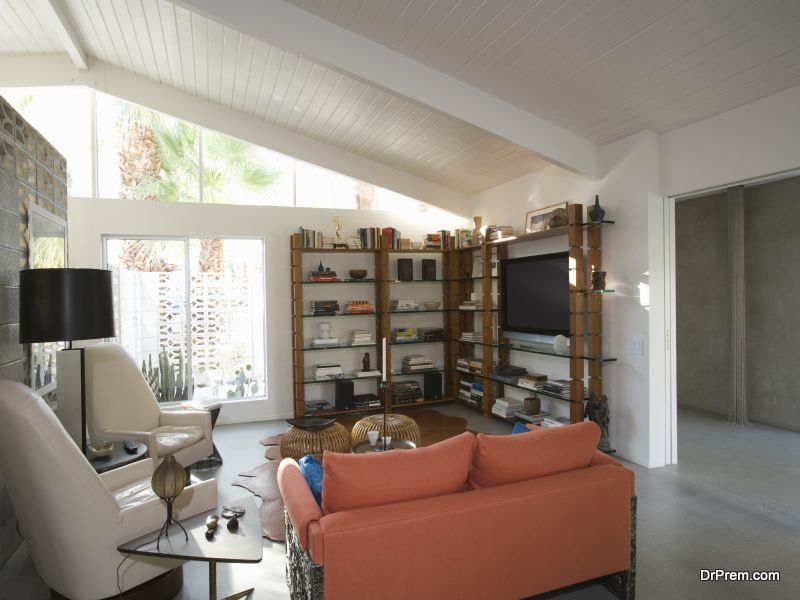 Is your home drafty? That's a sign there's a bigger problem at play. A home loses a lot of heating and cooling through gaps underneath doors, windows that aren't sealed properly, and siding that needs to be replaced.
When your utility bills go up and you're feeling drafts throughout the house, it's time to make some much-needed updates to your siding, windows, and doors. Your wallet and the environment will thank you for these renovations.
Article Submitted By Community Writer