Summer is perfect for spending time outside and becoming better acquainted with nature. So, instead of lying on the sofa and binge watching pointless shows, why not get active? Whether you prefer meditating in a garden or scaling a massive rock face, there's something for everyone.
6 Ways to Enjoy Nature 
When you hear people talk about spending time in nature, you may assume that they mean camping and hiking, but that's just the beginning. There are plenty of other ways to get out of the house and enjoy the great outdoors without pitching a tent or getting lost in the woods. Give the following activities a try:
Bouldering
Perhaps you've done some indoor rock climbing on an artificial wall before, but have you ever considered getting outdoors and bouldering? Unlike rock climbing, which has ropes, harnesses, and different hardware, bouldering ditches all of the equipment and involves climbing heights of up to 20 feet off the ground. Crash pads and spotters are used to keep you safe, but the lack of overall equipment makes the sport inexpensive and exhilarating. 
Mountain Biking 
If you want to enjoy an adrenaline rush without putting yourself 20-feet off the ground, perhaps mountain biking is more your style. The beauty of mountain biking is that it allows you to see gorgeous natural landscapes from a unique perspective. As opposed to hiking, which can take hours to traverse a few miles, mountain biking gives you the chance to do it in a faster and more entertaining fashion.
Fly Fishing
Most people have done at least a little bit of fishing in their lives, but have you ever tried fly fishing? While it's far more challenging than traditional fishing, fly fishing is also significantly more rewarding. It's an art form that requires patience and poise. Spend some time learning the basics and, if it sounds appealing, you may consider taking some classes to see what it's all about.
Organized Team Sports
We could all use a little more physical activity in our lives and summer is a great opportunity to get involved with a local rec sports team. Whether you're 25 or 55, most cities offer a selection of amateur sports leagues. Whether it's tennis, softball, kickball, basketball, soccer, or something else, being part of a team will keep you active and help you make new friends.
Botanical Gardens
 Not all nature lovers are adventurous thrill-seekers. If you like the idea of spending more time in nature but don't want to get dirty, perhaps you'll get more enjoyment from a leisurely stroll in some botanical gardens. There are lots of benefits associated with relaxing in gardens and it presents a wonderful opportunity to restore your mind and body.
Afternoons at the Beach
Who doesn't love spending time at the beach? There's something powerful about sitting by the ocean and considering just how vast the world is. If you're lucky enough to live within a short drive from the beach, then you should make it a point to spend an occasional afternoon just relaxing in the sand. It'll leave you feeling appreciative (and possibly tan).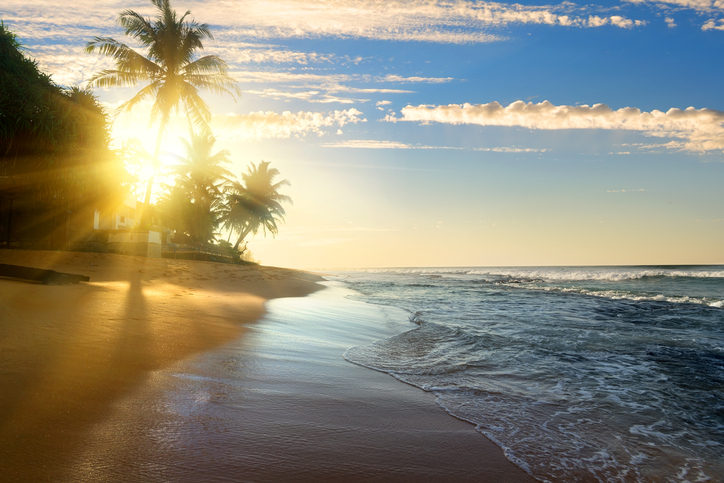 Evoke Your Inner Nature Lover
Whether you realize it or not, you were born to love nature. Over the years, many of us have transitioned into dormant creatures that prefer air conditioning and comfy sofas, but the intrinsic desire to be one with nature never fully leaves us. Evoke your inner nature lover this summer by giving some of these activities a chance.