So are you getting ready to get out your grill and start cooking your favorite snacks this summer? Why opt for the same old traditional looking charcoal grill when you can gain access to more innovative and stylish looking alternatives? Featured in this list are six stunning grills made out of recycled auto parts which would make the perfect addition to your weekend lawn/garden parties.
Holden Monaro GTS Barbeque Grill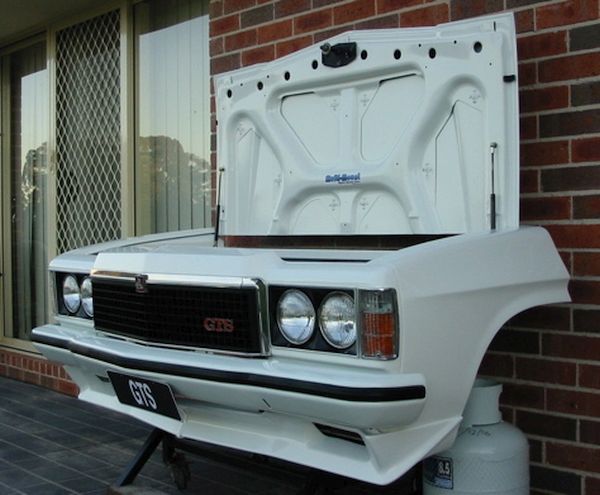 The owner of this grill probably decided to put his broken down Holden Monero GTS to good use. The grill features the entire front engine of the car which stands on metal frame against a wall). The hood has been removed and is kept propped up over the engine which has been removed to make way for the grill. Although we do like this design, we are a bit wary of how the car would respond to the heat emanating from the grill while cooking.
DIY Steel Car Rim Barbeque Grill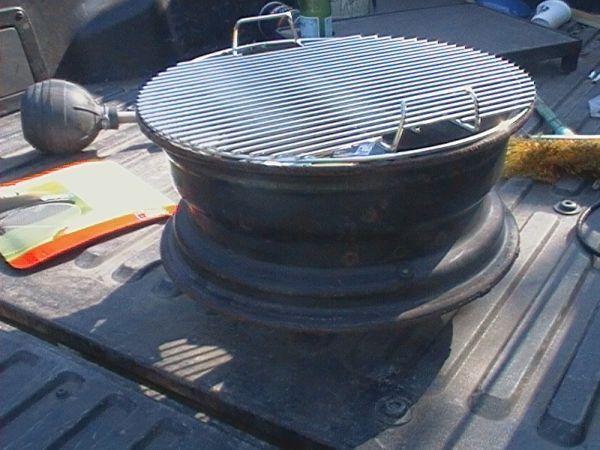 This DIY project would let you enjoy cookouts at home with a steel car rim. The other things you would need for this project include a restaurant table base (preferably made of metal), and a wire cooking grate. Simply prop the steel rim on its side onto the table's base and add the charcoal to rim's cavity. Place the wire grate over it and your custom made car rim barbeque grill is ready.
RUB Mobile Barbeque Pit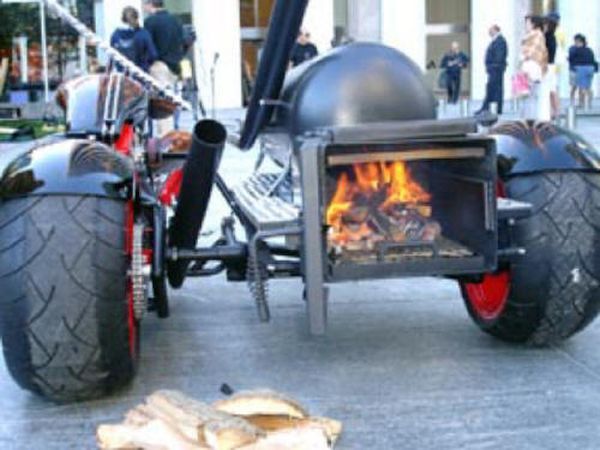 At first sight, you would wonder whether this is actually a barbeque. But the Orange County Chopper you see is actually a mobile barbeque pit. Dubbed as the RUB Chopper, the grill makes for a mean look, what with its sleek design and equally impressive performance. The icing on the cake? The 5.7 liter HEMI V-8 Engine that produces a power of 345hp to operate the barbeque.
Chevy V8 Grill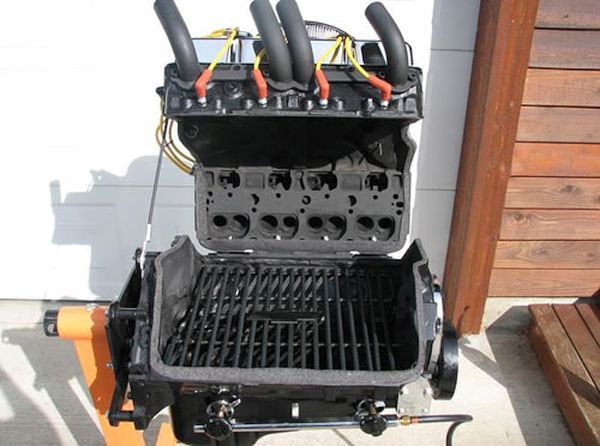 We have seen cars being transformed into grills. But what about a car's engine? Could it play the role of a traditional barbeque grill to perfection? We think yes! Take a look at this stunning grill that was crafted out of the engine of a Chevy V8.
The owner apparently wanted to do something different when he thought of this project. A lot of add-ons have also gone into making the engine a functional grill. The owner took it to the 4th of July Barbeque in his neighborhood and was glad to announce that it attracted more onlookers than the actual cars in the area.
HEMI Powered Grill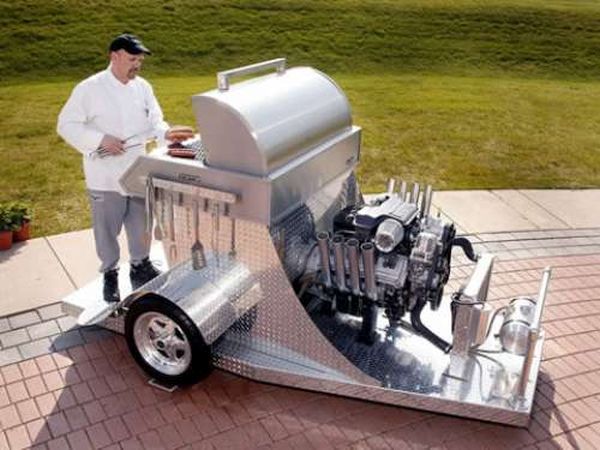 Here's another mobile barbeque grill that will spell bind you for sure. Unraveled at the 'What can you HEMI?' contest, the grill features a HEMI V8 engine that has been modified and fitted with wheels to form a mobile grill. The HEMI engine is capable of producing enough power to cook over 240 hotdogs in just three minutes. Crafted out of over 330 square feet of pure steel, this grill will surely be a hit at your garden parties, especially if you have a lot of guests coming to them.
Vintage Jaguar Austin Healer BBQ Grill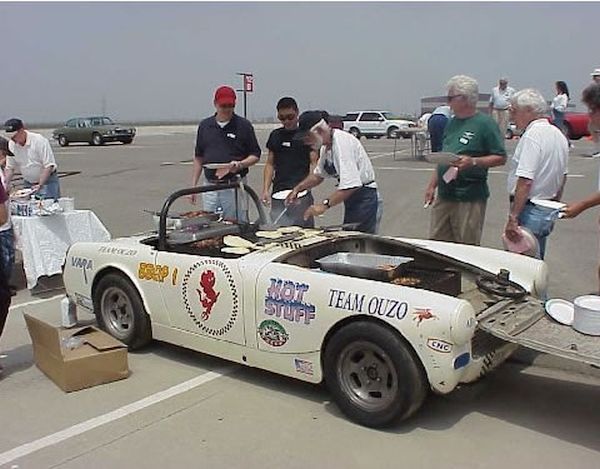 Why leave out the rest of the car when designing a grill? Why not use all of it? That's what the designers of this grill probably had in mind when they came up with the idea to transform a vintage Jaguar Austin Healer car into one. The entire car has been purposed for the same, with the trunk area used for cooking hot dogs and the front seats being removed to give space for stove to cook tortillas.
Fancy a barbeque grill made of used car parts? Take a look at these awesome designs which would make any car lover go gaga over them and get their home at the first instance.