There has never been a more crucial time for you to teach your children about the natural world around them and about the importance of wildlife conservation.
American kids are spending an average of 7.5 hours a day on some sort of screen, that's a whopping 53 hours per week! As a parent, it is your responsibility to ensure that your kid not only gets outside in the fresh air but also learns about other living creatures that share their planet and how they can help protect them.
Wildlife conservation is a key component in ensuring that your child grows up caring about the environment and, in turn, builds a sustainable future.
That being said, it can be daunting to know where to start with teaching your kids about wildlife conservation, especially if your knowledge on the subject is limited. However, that could actually make the learning process even more fun for both you and your kids, as you will be able to gain an understanding of wildlife conservation and what it involves together.
Keep reading to discover five top tips for teaching your kids about wildlife conservation, and just remember to try to make the entire process fun and as relatable to their lives as possible.
1. Visit a zoo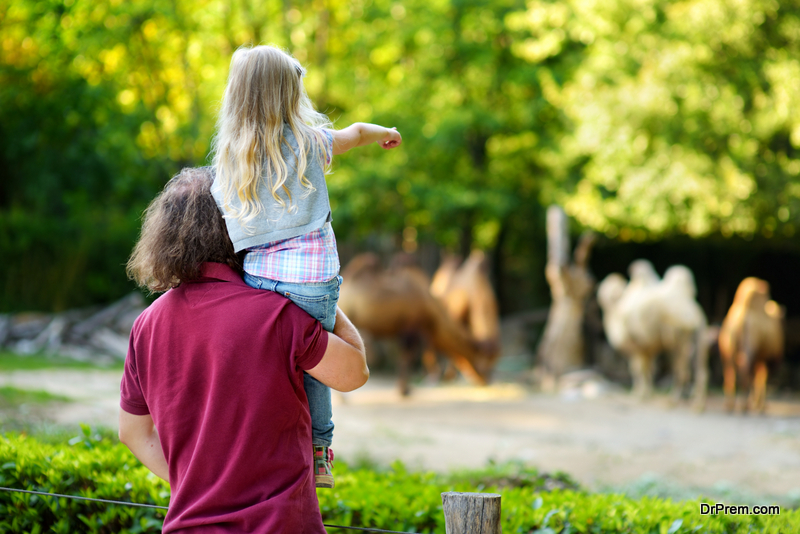 Arguably one of the most hands-on and fun ways to teach your kids about wildlife conversation is taking a trip to a nearby zoo. This will not only allow your kids to see important species in real life, but it is also the ideal time to educate them about wildlife conservation.
Gulf Breeze Zoo is a zoo in Florida that is known for its conservation efforts. It provides a wide range of educational tools and activities to help your kids learn about wildlife conservation in an enjoyable and effective way. Home to over 800 animals from across the world, Gulf Breeze Zoo supports several well-known wildlife conservation foundations, including the International Rhino Foundation and the Sumatran Orangutan Society.
When you do decide to take your kids to the zoo, or perhaps a local aquarium, let them direct you to the areas that interest them the most, as this will encourage more engagement. It is also a good idea to point out interesting facts or read the informative signs, so that they are learning as they encounter each different species.
2. Engage in reading and healthy debates
Most schools will start to teach children about the natural world around them from a very young age, with issues like climate change and conservation being discussed as they get older. Encourage further discussions about these topics in the home.
If you regularly go to the local library with your kids, head for the information books and let them choose some educational reading material as well as their usual fictional ones. It is worthwhile to sit down together and engage in books about natural habitats that are aimed at a younger audience.
Make sure you are actively involved in this learning process and encourage your kids to ask questions as this is the most effective way for them to retain information.
3. Explore local nature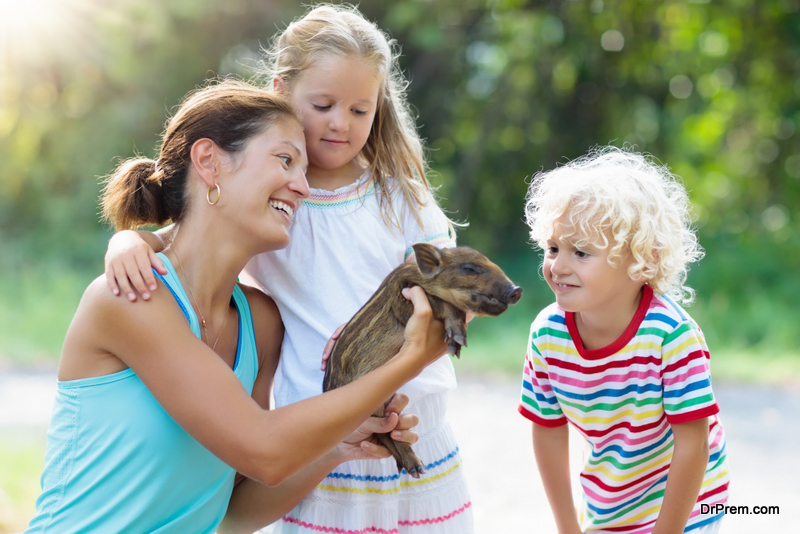 You don't have to go to the zoo every weekend to teach your kids about wildlife. All you need to do is get out in your garden and let them explore a slightly smaller range of wildlife specimens.
Simply invest in a small pair of binoculars and a pair of magnifying glasses and let your kids loose in your backyard. Encourage them to write down the different types of insects or birds that they encounter, or they could draw a picture, and then once they have finished, you can sit down together and discuss the individual characteristics of each species, as well as discuss what their natural habitats are. Bonus points if you use a natural guide to determine what species you find and more information about what they like or need to survive in the ecosystem your child found them in.
This is also a good time to talk about your garden's own ecosystem. Explore how the different natural elements of the garden support each other such as the plants and the bees.
4. Involve your kids in recycling
Hopefully, as a household, you are doing your part to help the environment by making an effort to recycle and reduce your overall waste. Therefore, try to get the kids involved in this vital task. This will teach them not only the importance of recycling for the environment but also how to act responsibly and contribute to the running of their home.
Composting is another great activity to get your kids involved in as it gets them outside in the fresh air and also teaches them about conserving raw materials and becoming more energy efficient.
A simple way to get your kids excited about the process of recycling and reusing items is to ask them to find another use for packaging, perhaps a cardboard box that a new toy came in or a few tin cans. This allows them to use their imagination, which is great for their development, plus it educates them on the importance of recycling.
5. Plant a pollinator garden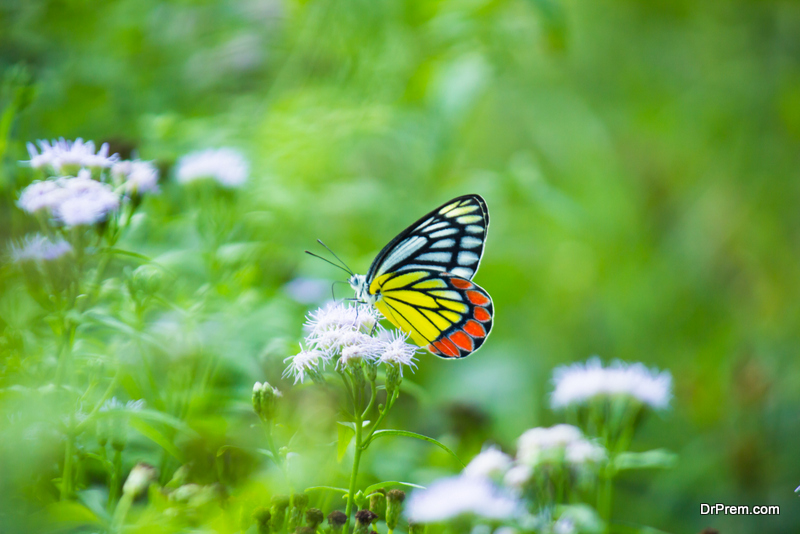 If your kids are more hands-on learners, then this is the perfect activity that will allow you to start a conversation about wildlife conservation. Planting a small pollinator garden in your backyard is relatively simple and involves you planting a variety of flowers and plants that bloom from early spring to late fall that will attract butterflies and bees alike.
Once your pollinator garden starts to flourish, you can talk to your kids about the process of pollination and why plants and pollinators play such a vital role in the ecosystem. It can also be a fun idea to track the number of pollinators that your garden attracts so that your kids can see the direct effect that their actions have had on the natural world around them.
Whatever way you choose to engage and involve your kids in wildlife conservation, as long as you speak passionately and openly about the subject, your kids will respond in the same way. By encouraging whatever specific aspects of conservation, or even just animals in general that they are interested in, you will ensure that your kids will continue their suitability efforts as they grow into caring and eco-conscious adults.
Article Submitted By Community Writer