Building with energy efficiency in mind will continue to be a goal in building design in 2018. The awareness of the potential negative impact on the environment of commercial and residential construction has spurred many contractors and designers to opt for sustainable materials that are both durable as well as beautiful.
Here are 5 choices for energy efficient building products that will become more popular in 2018 and many more years to come.
Engineered Hardwood Flooring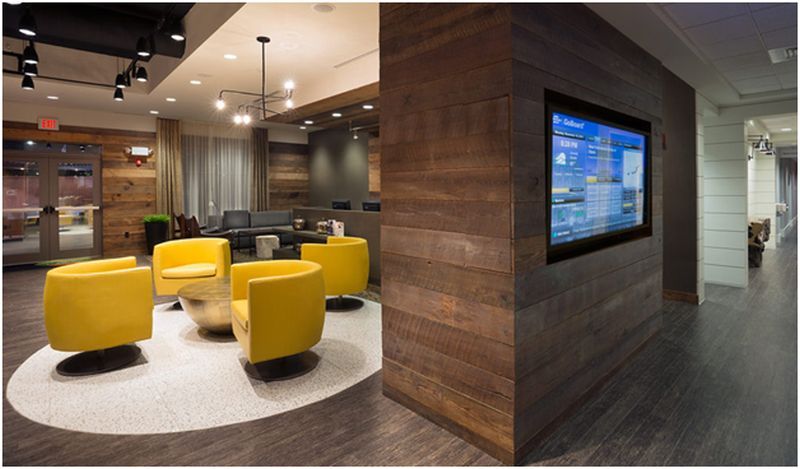 (Photo Courtesy of Nydree Flooring)
Wood will always be one of the most common products used in building construction, but more often than not it doesn't quite offer much aside from being easily sourced and inexpensive. Many companies have instead taken wood and modified it in various ways to make it stronger than the original product. An example of this is what is referred to as engineered flooring.
Engineered hardwood flooring is created by combining layers of different wood veneers, all of which is infused with acrylic. The very top layer of each flooring board is a high-quality wood which can be found in a variety of different colors. Engineered hardwood flooring is incredibly durable and ideal for high-traffic commercial buildings where the wood look is wanted. This flooring choice is incredibly tough and requires little maintenance compared to normal hardwood floors.
Modified Wood Cladding and Decking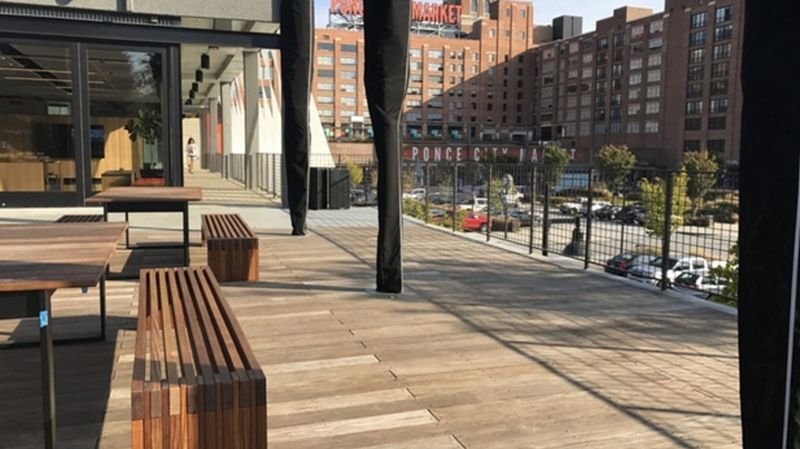 (Photo Courtesy of Kebony)
Apart from engineered wood, another excellent product is modified wood. Modified wood is another real wood product that has been changed in some way from its natural form. Some modified wood go through an intense heat and chemical treatment while others are heat-treated with a safe bio-based liquid.
Modified wood is far stronger than regular wood, despite it being able to be used in essentially the same exact way. This process doesn't involve layering boards, but rather taking a solid wood board through the treatment process mentioned above. This leaves you with a solid wood board that doesn't have the same weaknesses or maintenance needs as the original "parent" wood. This modified wood is most popular for decking and cladding, but can be used as flooring, roofing, and even in parts of construction in place of structural lumber.
Eco-Friendly Wood Alternatives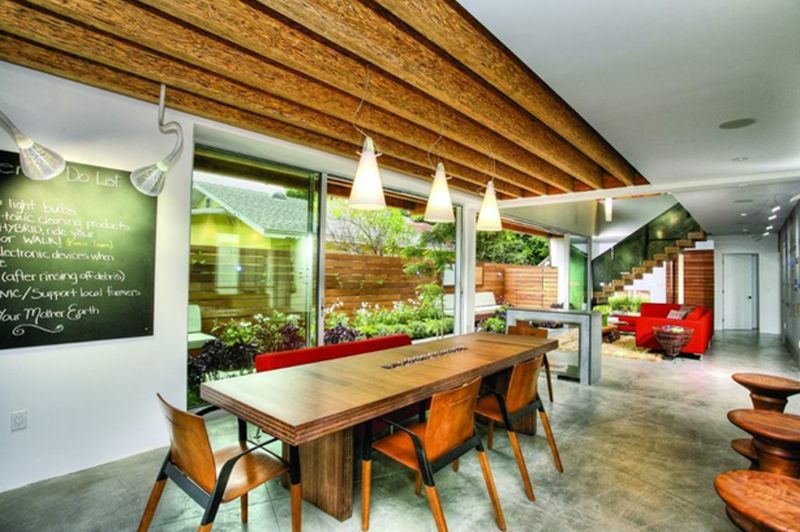 (Photo Courtesy of Kirei)
In 2018 and beyond you'll find that wood alternatives will become more popular, but rather organic wood alternatives instead than plastics or composites. While there are plenty of companies that only source wood from sustainable, responsibly-grown forests, it goes without saying that many prefer the idea of moving away from wood altogether.
An excellent alternative that is already found in building design is bamboo. Bamboo is a very eco-friendly choice since it is a fast-growing renewable resource that doesn't have a negative impact on the environment. Bamboo looks beautiful which makes is a stunning wood alternative. The use of bamboo materials, like Kirei's line of bamboo panels, can also help building qualify for their LEED certification.
Fiber Cement Siding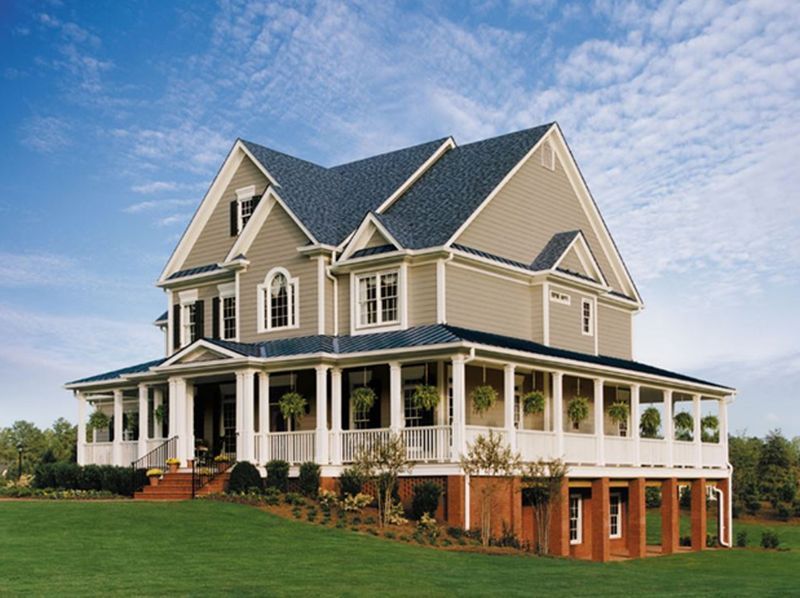 (Photo Courtesy of Allura)
Fiber cement has been around for a while, but has steadily been growing in popularity as a low-maintenance, energy efficient choice for siding. More and more homes are being re-sided with fiber cement, while new homes are often already clad in this material by default. In 2018 this trend will only continue to grow, thanks to the numerous advantages of fiber cement siding.
Fiber cement siding outperforms nearly all other types of siding when it comes down to ease of care, longevity, beauty and overall performance. Many brands, like Allura, have a wide range of color choices as well as textures. You can even get cedar lap which looks like a painted wood siding. Fiber cement isn't going to warp, fade or fall prey to insect pest damage. It is ideal for any climate and any type of building, regardless of use.
Concrete Block Wall Systems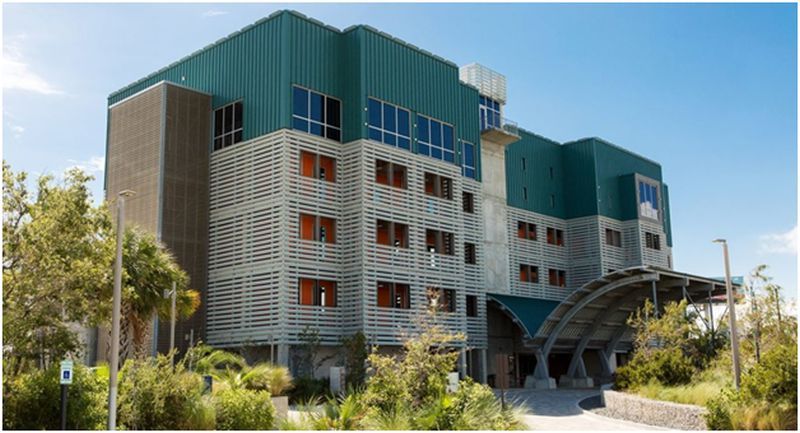 (Photo Courtesy of Bautex Systems)
When it comes to energy efficiency as a primary goal in construction of a new building there is no going wrong with selecting concrete block wall systems over traditional construction. Concrete walls are very popular in a variety of different commercial buildings but have a few disadvantages. Concrete block wall systems, like the systems created by Bautex, are stronger, easier to build, use recycled materials, and are far more resilient in the event of a wildfire or serious storm.
Concrete block wall systems are naturally more insulated as well. This means as a building envelope it is easier to control climate within the building, without forsaking air quality and ventilation. The natural insulative properties also greatly reduce noise pollution from outside sources, making it great for schools, offices and medical centers.
Improving energy efficiency of commercial and residential buildings or homes is an ever-evolving process, especially since  material manufacturers produce new, superior products every year. Instead of choosing traditional building products out of habit, consider working with one of the energy efficient products featured.
Article Submitted By Community Writer