At some point in life, most of us find that the space at home is feeling a bit small. About a year ago I did a small bedroom makeover at home, and it really proved how space utilization makes a difference. Here are a few tricks that I used and a few more I've learned since the remodel:
Clean out all the clutter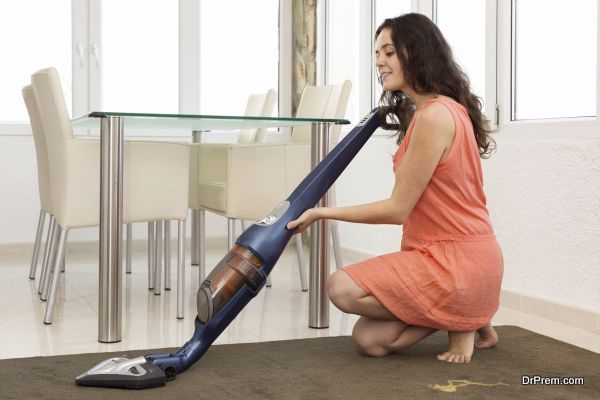 No matter how large a space is it's going to seem smaller when there's clutter. This is a great, free fix for making a small space seem larger and more open. If you have a collection or knick knacks that you want to show off there are a few ways to create a display without it looking cluttered. One of our favorite ideas for small areas is to hang items on the wall gallery style.
Expand outdoors with a screened-in porch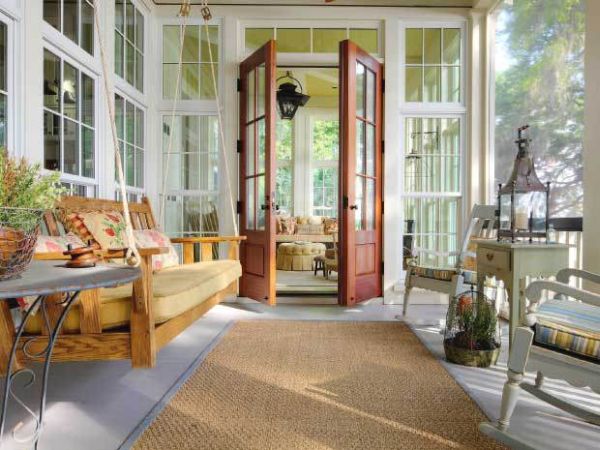 If you have a covered patio or deck already, you can easily add another room onto your house with a screened in porch. Adding simple frames around the edge of the patio and a protective screen can be DIYed for a few hundred dollars. No matter where you live it's easy to make the new space livable almost year round. The top concern is finding ways to heat and cool the space.
You can get creative with your screened porch design by painting the ceiling a bright color or adding a top rail ledge for knick-knacks and plants. Think of your screened in porch as a bonus space – you can either blend it in with the rest of the home's décor or do something totally unique.
Use light colors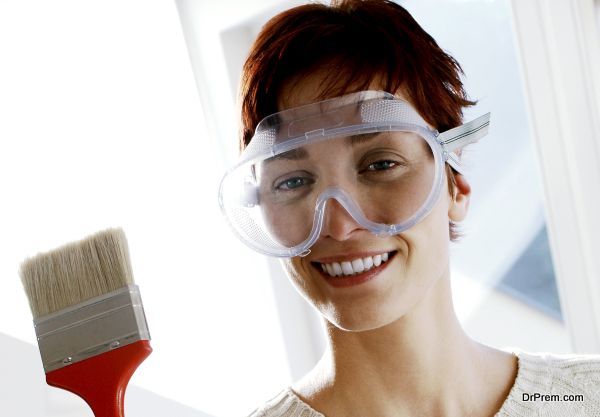 Light colors make a space seem airy and open compared to dark hues. Your eyes aren't playing tricks on you. Light colors reflect light, which makes a space seem brighter and bigger. Dark colors, on the other hand, absorb light. In a really tight space, like a half bath, keep the colors light from floor to ceiling.
Use appropriate sized furniture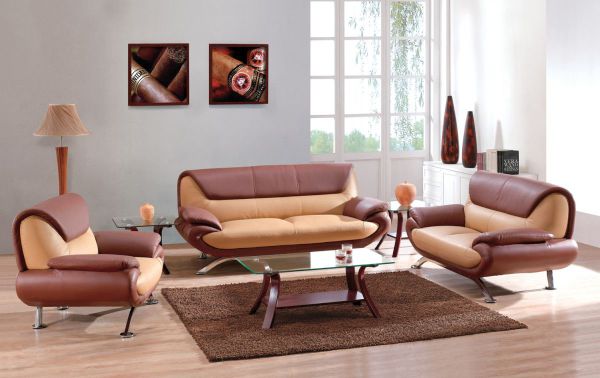 Furniture that's oversized for the space makes everything else seem smaller. It also takes up more floor space, and when you can't see much of the floor it makes a room look pint-sized. Select furniture that's appropriately sized for the space and raised up on legs so more of the floor is exposed. Another trick is to move the furniture away from the walls just a bit to create the illusion of a larger room.
Use the same flooring throughout the house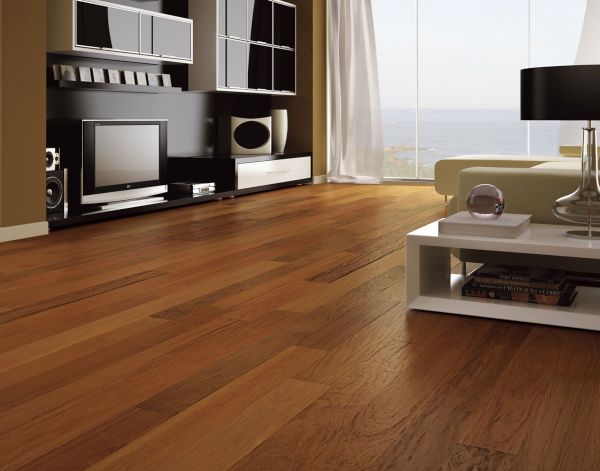 While we're looking at the floors, do you notice how every time the surface changes, it seems to bust things up? Different flooring plans in each area of an adjacent space creates compartmentalization. Flooring in the same color and finish makes the space look like one large, cohesive room.
Use vertical space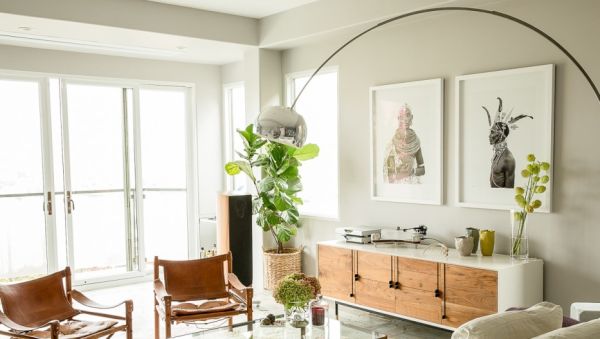 Another way to show more of the floor is to use your vertical space instead. Drawing the eye upward gives the impression of height and gives you more places to put things.
Let there be light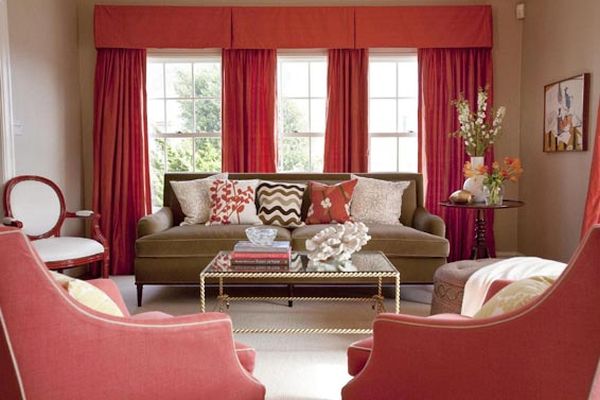 The more light you can let in, the brighter a room will be. Brighter equals bigger to the human eye. Draw the curtains or blinds back so that the windows are fully exposed, and trim back the vegetation on the other side of the glass.
Add a few large mirrors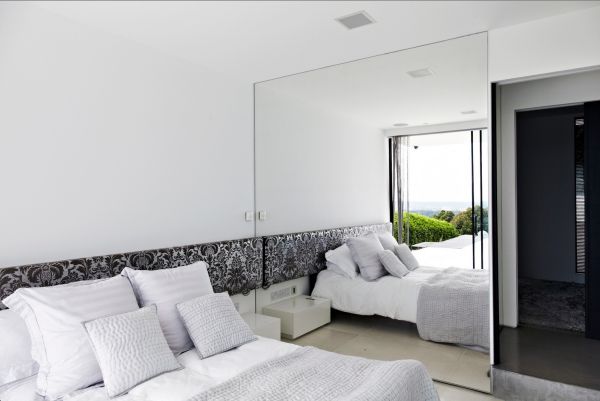 The only thing that reflects light better than pale colors is a mirror. Add a sizeable mirror to a room and it will instantly augment how large the room looks. If you really want to double the perceived size, install a floor to ceiling mirror on an accent wall or use mirrored doors for the closet.
Replace your doors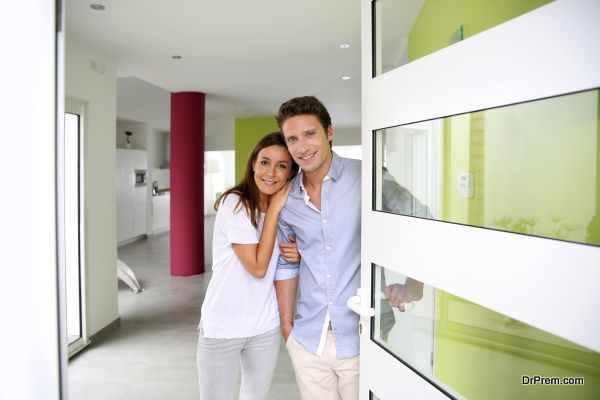 You may not be able to open the walls up, but you can essentially do the same thing with pocket doors. A pocket door slides into the interior of the wall so when they're open, the whole space looks more open.
Do you have a few small space tricks of your own? Share all the ways you've maximized the size of the rooms in your home.
Article Submitted By Community Writer