Women love nail polish and to adorn their nails with sparkling nail colors. Some women not only love the nail polish but also the bottle of that nail color. In order to satisfy their color whim, women collect a wide assortment of nail polish bottles, and after using the nail paint, they throw the bottles in the trash. However, there are several interesting ways you can use the empty nail polish bottles rather than throwing them. Click through to find out the fun ways you can use to repurpose empty nail polish bottles:
To store loose eye shadow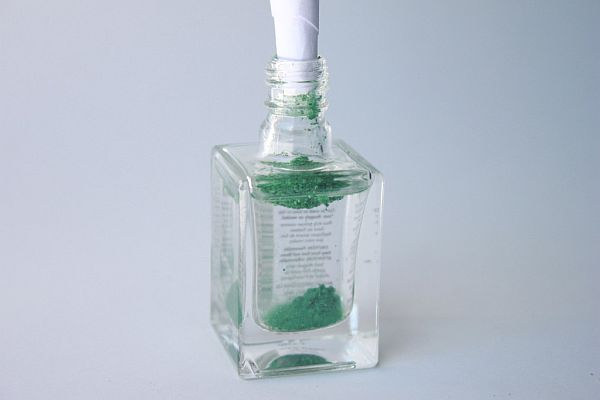 Loose eye shadow is tough to put and it does fall all over the face but still women love it because somehow they find it better looking than the other forms of eye shadows. Loose eye shadow is otherwise difficult to carry around while you are travelling but not if you use empty nail polish bottle to store it. Yes, your empty nail polish bottle can serve as an ideal storage for the loose eye shadow. It becomes so convenient to put the loose shadow from the bottle on the back of your hand, and then apply it on your eyes with utmost ease.
Tiny flower vase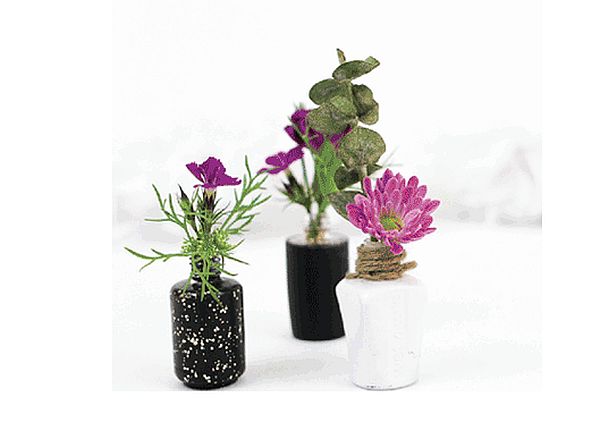 While out on a walk, we find so many beautiful varieties of flowers that are small and colorful. They look beautiful, but rarely to people have a vase of the size suited for these little flowers. Well, you could use your old nail polish bottle is perfect to work as a vase for those tiny cute looking flowers.
Crafty materials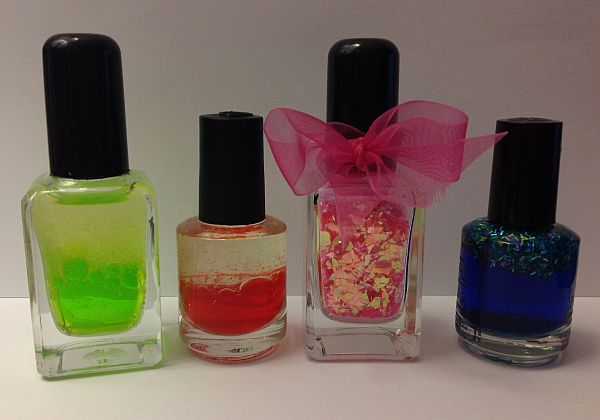 If you and your children enjoy to do craft work, then it is obvious that small beads, glitters, sparkling gems, and other materials need a suitable place for storage, and small boxes to store them in. Many a times, it becomes difficult to find suitable small containers to store those tiny beads and glitters. Try putting glitter in an empty nail polish bottle and every time a craft needs a glittery touch, take the glitter out from the bottle with the help of a nail polish brush.
Paint storage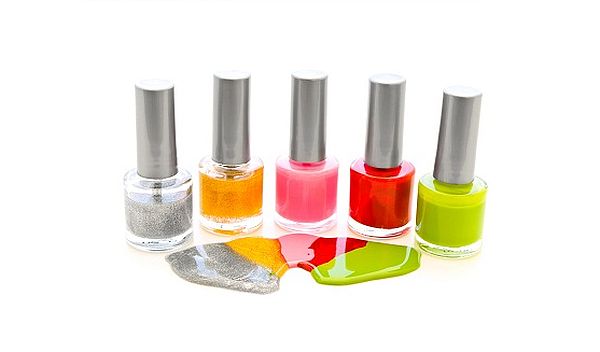 Only an artist can understand the true worth of this repurpose idea. If you have mixed two or more colors to give a particular shade on the canvas, and you require a small storage to store the mixed color, use an empty nail polish bottle.
Summary:
Empty nail polish bottles can be used in interesting ways, a few are suggested here, but there are a myriad ways that could be used to put nail polish bottles to use.