Boating is a great summer activity, but if you're not careful, it can be a huge drag on the environment. Much of the environmental damage can be completely avoided, though, if people follow some important eco-friendly boating tips.
Paint the Bottom with Anti-Fouling Paint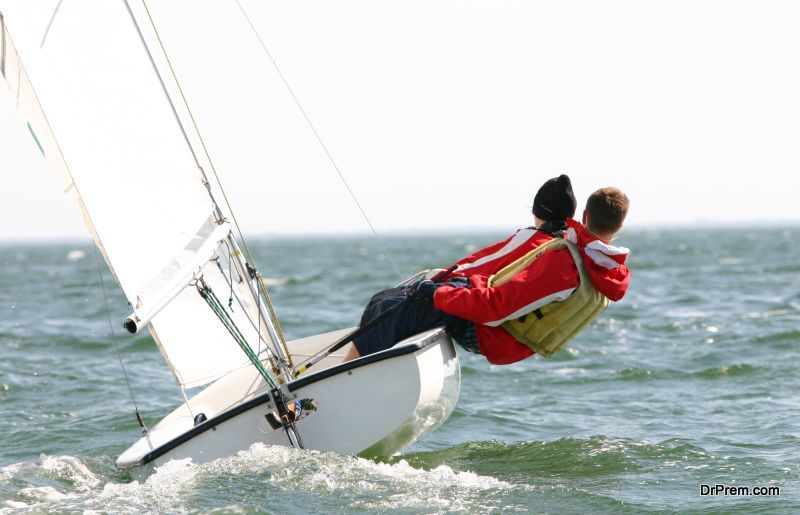 Regular boat paint will chip and wear away rather quickly. Not only does this affect your boat's performance and durability, but it pollutes the water as well. Regularly paint your boat with antifouling paint that's made to reduce friction, improve fuel efficiency, and last longer than regular paint.
Use Low-Impact Oil                                         
Not all boat oils are created equally. If spilled, some oils will do less damage than others. Look for partially organic oil for your boat's engine.
Regularly Clean and Maintain Your Vessel
When your boat is properly cleaned and maintained every time you go into the water, you're less likely to have problems with pollution. You can fix problems that could cause oil leaks or break-downs before you hit the water. Not only does this make for a more enjoyable trip, but it also reduces your total environmental impact.
Properly Dispose and Recycle
Trash thrown haphazardly into the water is one of the biggest eco threats to boating. Develop a trash and recycling system on board to avoid polluting the water with hazardous and non-biodegradable waste.
Place trash and recycling bins on board that are large enough to hold your waste for each trip. When you go on land, remove the trash and dispose it off properly.
When you come across waste that can be particularly harmful to the environment, be sure to dispose it off properly. Paints, batteries, oil, oil filters, cleaning products, antifreeze, and other hazardous wastes that are often used to maintain your boat should be taken to a hazardous waste collection facility.
Don't Overfill Fuel Tanks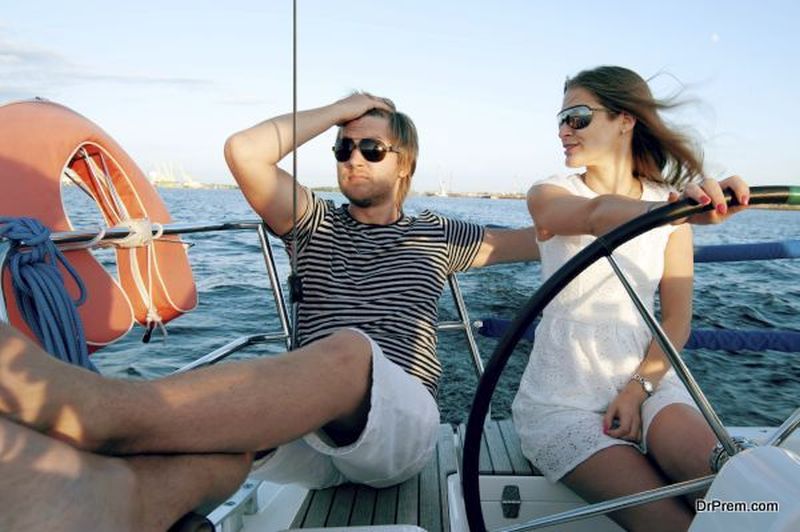 Don't "top off" your tank when refueling. Fuel expands when it gets warm, so after the boat has been operating for awhile, it can heat up and cause a leak. Excess fuel can escape through the vent line where it will pollute the air and the ocean.
Fuel on Land
Additionally, if possible, take your boat ashore to fuel up instead of doing it while it's on the water. Fuel spills are much less likely to happen on stable land, and will reduce the amount of fuel that spills into the water during the fueling process.
Stop All Oil Spills                                
There are many ways that the oil used in your boat can spill and hurt the environment. While you're changing the oil, you can use oil-absorbent rags to catch any excess. You can also keep this supply on board to mop up any spills you see while operating the vehicle.
After you've cleaned up any spills, dispose of the absorbent pads properly. You can locate the nearest disposal facility by calling 1-800-CLEANUP.
Additionally, if you spilled oil or see someone polluting the water, notify the Coast Guard right away.
Dry Dock for Maintenance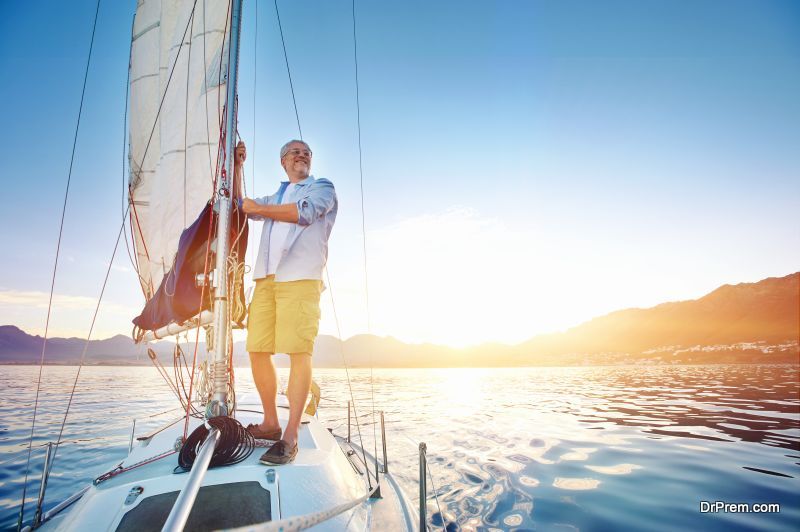 When possible, go on land to do your maintenance. You'll reduce the risk of oil spills and trash pollution in the water. It can be inconvenient at times, but the more you do on land, the less of an impact you'll make.
Don't Pump Out Raw Sewage
If your boat doesn't have a toilet installed, use a portable one. If possible, always use harbor pump-out stations and shore-side facilities for your sewage. If you must release sewage into the water, go at least 3 miles out from shore—but try to avoid this as much as possible.
Use Eco-Friendly Cleaning Products
Many cleaning products contain chemicals and phosphates that will harm the marine ecosystem. Try natural cleaners like vinegar, lemon juice, mild dish soap, and essential oils. If you must use cleaning products that can harm the marine environment, do your cleaning on land, and rinse the boat thoroughly before re-entering the water.
Article Submitted By Community Writer