Office waste can be up to 80% recyclable, but without proper systems in place, it can be easy for many reusables and recyclables to be sent to the landfill wrongfully. Envirowaste has some tips that can get you thinking about ways you can reduce your office waste. Although some of these tips might be obvious, it's incredible how easy it is to slip into bad habits when you are busy at work.
Office behavioural changes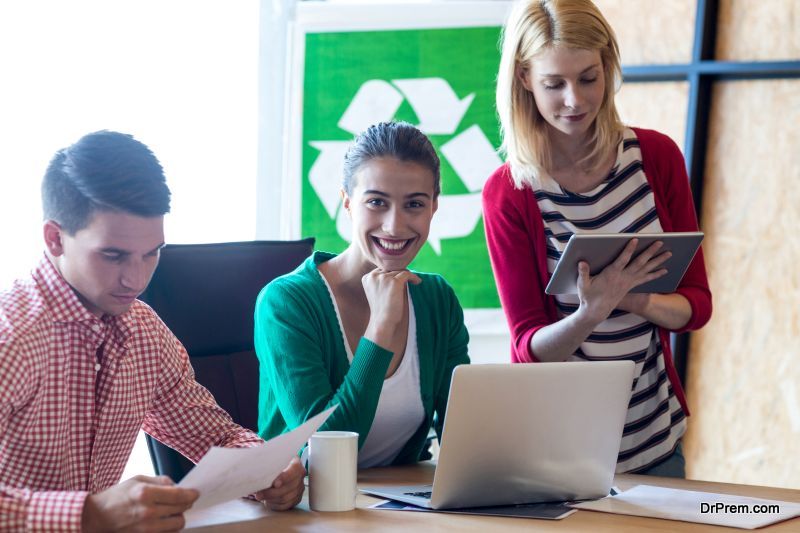 Changing the attitudes of office workers about waste can have an enormous impact on the waste production that comes out of your office. Eliminate waste by simply taking a moment to think about printing a document. For instance, storing documents in the cloud will be sure to cut down the amount of paper you waste
Switching off equipment and lights when leaving the office and cutting down on the air conditioning and heating are all little things you can do to reduce waste. By introducing a positive attitude towards the recycling and reuse of materials, you can reap similar benefits.
Green your commute to work
Commuting can be stressful, not just for you, but for the environment, too. The good thing is that if you reduce your driving, even by just a little, it will benefit the environment greatly. Sharing lifts to work, walking, cycling or taking public transport will help reduce these carbon emissions. Sharing lifts to work will also give you a great opportunity to get to know your colleagues a little better.
Be ready with reusables
There are dozens of situations where you can be stuck with single use items, such as reusable plates, cutlery and cups. Stock your office with items you can use over and over again, such as reusable coffee mugs, plates and water bottles. This will help you reduce waste before it has an opportunity to begin.
Shrinking your energy footprint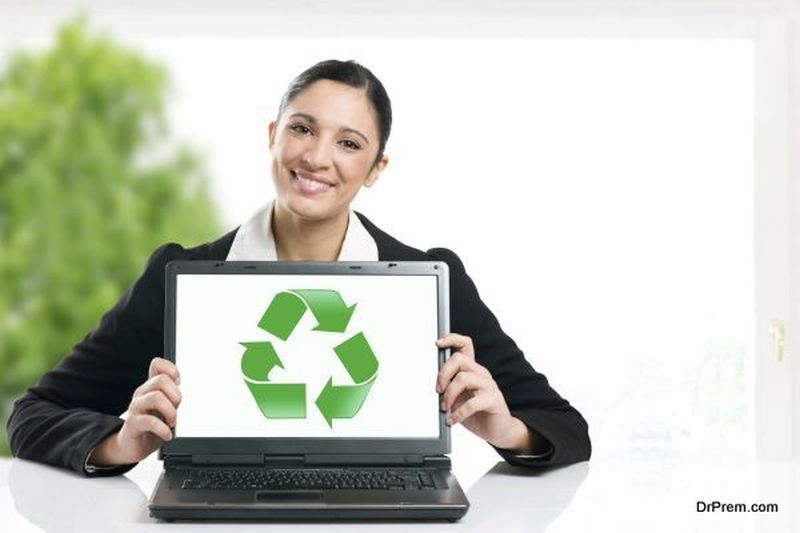 Printers, computers and other key office equipment sap energy, while expanding the footprint of your workplace and racking up enormous bills. As avoiding this equipment is impossible, you can slash down on your kilowatts with some of these simple steps.
Speak to your supervisors or IT department about changing the settings on your office computers to make them more energy efficient, and suggest installing power strips. Your bosses might appreciate this information when you tell them how much money it could save them.
When disposing of old office furniture equipment, such as broken computers or fridges, one of the best solutions would be to use an environmentally friendly waste disposal service such as enviro waste.  It will further ensure this waste gets reused and recycled, instead of being dumped in a landfill.
Take paperless notes
Taking notes is a simple way to set you tasks for the day and to get those creative juices flowing. After all, with so many computers and mobile apps around, why do we need to waste paper?
UberNote and Evernote are online programs you might want to bookmark. As it's all cloud based software, you can jot down your ideas and share them with multiple users to help create a streamlined collaborative creative process.
If you still can't live without the pen, invest in a mini whiteboard for your desk or have a bigger whiteboard placed on the wall that will benefit everyone.
If printing is the last resort, make sure it's in black and white, and choose the double sided print option.
Article Submitted By Community Writer