If you want to live in a pure environment without any pollution, then you have to take steps long back. This pure society can come into being through your kids only. Thus, you should give teaching to your kids. They must know about sustainability or recycling and its effect in the atmosphere. You can use summer or winter vacation for these teachings. You can utilize the holiday and reading time by encouraging books for kids to learn about conservation and the importance of caring for Mother Nature. If your child loves to watch movies, then there are environmental based movies that you can show. These films make teaching kids to be ecofriendly a lot easy and also entertains them.
Unawareness of the blessings of nature
A present generation or the kids are unaware of the real meaning or the blessings of nature. They do not know hunting insects, or digging holes in the backyard, or rolling around the grass because most of the kids lead an indoor life.  They prefer to play with video games, snap selfies, or watch YouTube videos then go newt hunting. You must have witnessed that sometimes the kids get so alarmed by insects and living organisms that they duck and cover when in the vicinity of a common housefly.
In short, these kids are often disconnected from and fear of nature. It is the duty of the parents or the teachers to make the kids conscious about the protection of the environment. You can take help of amazing books for kids of all ages that teach sustainability, can take the help of local library and ask your librarian to help you select the ones that are age-appropriate. Keep in mind that you don't have to focus on books that are specifically about conservation.
Select books of nature, science, and planetary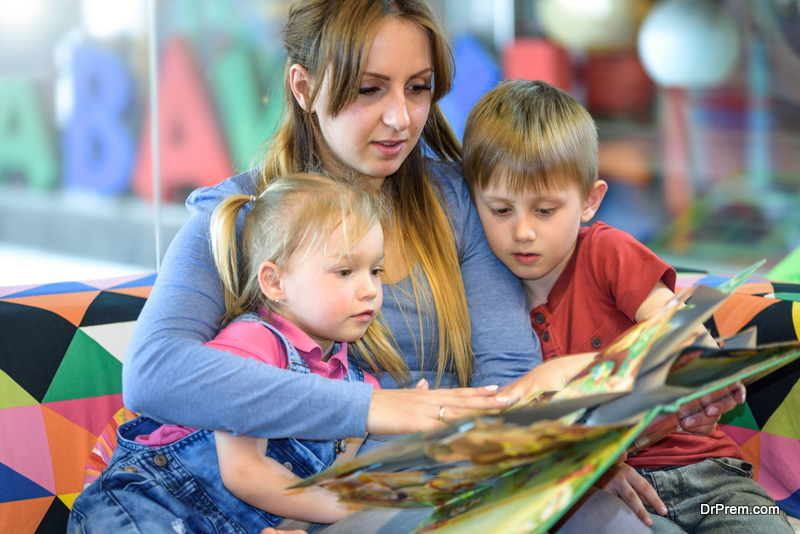 Any book that teaches and excites kids about nature, science, the planet, and compassion for others can help build a foundation for learning about the importance of sustainability.
Motivate them to prepare different activities based on the books and this will be a great help to your child to get the real meaning of sustainability. Simply search for the books will not be enough, the family activities can demonstrate the themes of a story, and a simple art project or craft can also give them the incentive to follow what you have told them.
Simple examples to use while teaching kids to be ecofriendly
When it comes to actions you can take your kids along with you and make them involve to take around the house to save energy, water, recycle, reduce waste, etc. my kids like to be involved. Therefore, you can figure out some simple examples of environmentally friendly actions so that your kids can take care.
Teach your kids by using reusable containers-Your kids must have their own water bottles to take on walks, when they go somewhere in the car, etc. They also use reusable containers when they take food to day camp or school.
Educate your kids on how to reduce waste-
This comprises reducing waste by eating all the food on their plate, only using the materials they need to do projects
Educate them the need of saving water-Save water while they brush their teeth, when they clean their hands, particularly at the time they take a bath (or shower) they should not be wasted, when they do the job of cleaning, laundry or dishes, etc. They can reuse gray water to water plants is also something most kids enjoy doing.
Motivate them to love for the great outdoors–

Kids normally like to spend time outside. They like to go for walks, play in the park, go for skating, ride bikes, climb trees, etc. As long as they remain outside of the home, they seem to be happy. Don't smother this love by keeping them engaged to the TV or any other electronic devices all day. Encourage their love of nature.
Start recycling-A few simple steps are all it takes to get your kids grooved into waste management recycling. When kids understand that recycling allows for one item to be saved so it can begin a whole "new life" as something else, they seem to get interested.
Saving energy-Involve your kids by making them responsible for saving energy in their own rooms and around the house. You teach them that while they are not in the room the light should turn off, particularly during the day or they should put off the light when they leave a room. They should open their shades or blinds in the morning so that the natural light comes in, rather than using electricity. Kids are more than capable of generating their own energy.
Let them learn to walk more –
Teach your kids about the value of using their own two feet, instead of hopping in the car every time. Many adventures occur down the block, right around the corner and within walking distance of home. Besides, walking is good for everyone.
Gardening-Kids love to create new things. They love to see things grow and love knowing their actions which helped to make those things grow. Teach them to grow their own vegetables and how to care for them from seedto the table. Get them to know all food doesn't need to come from grocery stores. Those can be grown in house as well.
Films for making your kids eco-conscious
To inculcate love for nature in your children's life without their even knowing it all you have to do is just ask them to watch an animated film with you and make them watch a film promoting sustainability. Below are some of the top films for making your kids eco-conscious with the aim of saving the environment.
Must watch films for making your kids eco-conscious
Below are some of the top films for making your kids eco-conscious with the aim of saving the environment.
FernGully:

The Last Rainforest- This is among the eco- friendly animated movies which were released in 1992. It depicts a rainforest having majestic things which was inhibited by beautiful fairies but was threatened by some destructive loggers. When a tree was cut down by any logger, an evil spirit called Hexxus is released. Then Crysta, the main protagonist of this fairy tale along with her friends find a way out to defeat this demon who loves pollution and save the forest. The message of the movie is conservationist, villianizing the destructive humans and is an urge to the viewers to preserve the environment from the wilderness spreading all around.

WALL-E-

It is among the movies with green theme. It has taken us to 700 years ahead in the future where the Earth will turn out to be desert and a ghost town all covered with trash. Robot WALL- E is shown as the last sentient left on the earth as the entire human community has fled in the outer space using gigantic space ships. One of the space ship came back on a day and brought robot EVE and fell in love with WALL-E. WALL- E followed her in space and their adventurous story is convincing the humans to return back to the Earth. The pathetic condition of the Earth urges the viewers to see how they are harming the environment and what will be the result of it in the future. If you want to make your screen-addicted kids eco-conscious, this is the movie you should go for.
Bambi:

Among the eco- friendly animated movies from the classical era of 1940s, this movie tells the story of a deer and his friends living in the forest and is constantly threatened by the hunters. While Bambi was a fawn, he saw his mother being killed by one of those hunters. He grew up without the love of his mother. When he and his friends grew older, he fell in love with Faline, a deer. Everything was going well until the next morning when the whole forest was in fire and Faline was attacked by some hunting dogs. Bambi saved her and both of them escaped from there to an island where they spent their entire life happily. The scene of Bambi's mother being killed by the hunters will surely make the hunters think of putting down their guns now.

Over the hedge:

Over the hedge is an animated film among the movies with green theme which has some forest animals as its main characters. When these animals woke up from their Hibernating sleep, they saw that most of their forest is destroyed and a suburban neighbourhood has been settled behind a huge hedge. The animals now survive on the stolen food from the humans living on the other side that hedge. The whole story reveals around the animals and their concern for the forest. It is among the best films for making your kids eco-conscious.

Hoot-

Based on one of the novels of Carl Hiaasen, this film came out in 2006 portraying three students from middle school and their adventure while protecting a rare species of the endangered owls. Roy, the main character of the story moved from Mantona to Florida and made friends very quickly with Beatrice as well as his stepbrother Mullet Fingers. They all set a greedy CEO in derail for constructing a restaurant serving pancakes over a vacant space where these rare owls reside. This movie definitely established a relationship between wildlife and human development.

Star Trek IV: The Voyage Home-

This movie was released in 1986 and gives out a very clear environmental message. It takes us to the year 2286 where there is a strong probe coming to the earth and send out some signals creating havoc on the earth. These signals could only be trapped by Humpback whale which was extinct by that time. So two of the crew members from USS Enterprise went back in 1986 and brought two whales from an aquarium in San Francisco. It has been explained there that how these whales are endangered. They took those whales to the future and released them in the San Francisco Bay where these mammals probe the signals and stop the destruction.

Free Willy-

It is another film among the eco movies dealing with the environment and whales. Free Willy had been a fit film of 1993. There is a boy who makes an orca whale his friend in the local amusement park. This boy, whale, Jesse and Willy have a close bond in between them but Willy is in danger as he is unable to perform all his tricks well and is thus earning a less money for the park. The owner of the park along with his cronies threatens him to death, and so Jesse decided to release the whale into wild.

Disneynature's Oceans:

This documentary released on Earth Day in the year 2010. The underwater world which is ¾ part of this earth has been explored in the film. Most of the time in the film has been spent in depicting how beautiful, wonderful and weird life forms are there in the oceans. One should watch this documentary at least once so that you may see how human activities are destroying the aquatic life in the oceans.

Avatar:

The film comes up with clear environmental themes. There is a paraplegic soldier who travels to Pandora as Avatar integrated with indigenous Na'Vi community. He is trying to help in conquering the foreign land but he himself went with Na' Vi. Such eco movies come out with many themes but surely they demonstrate the environmental concern and the ultimate reliance of humans on nature.

Happy feet:

The film has a young penguin named Mumble who is excellent in tap dancing. The film shows its adventure and also the environmental aspect when Mumble is held responsible for fish scarcity in the ocean. It is like a nod to overfishing.
Green Games That are Fun for Your Kids
Our children would inherit a planet which has already been robbed of many natural resources. This is why, they should be taught to conserve the remaining resources. Some games are designed to help in teaching kids to be ecofriendly. So check out these green games which are fun as well as educational for your kids:
1.    MarcoPolo Arctic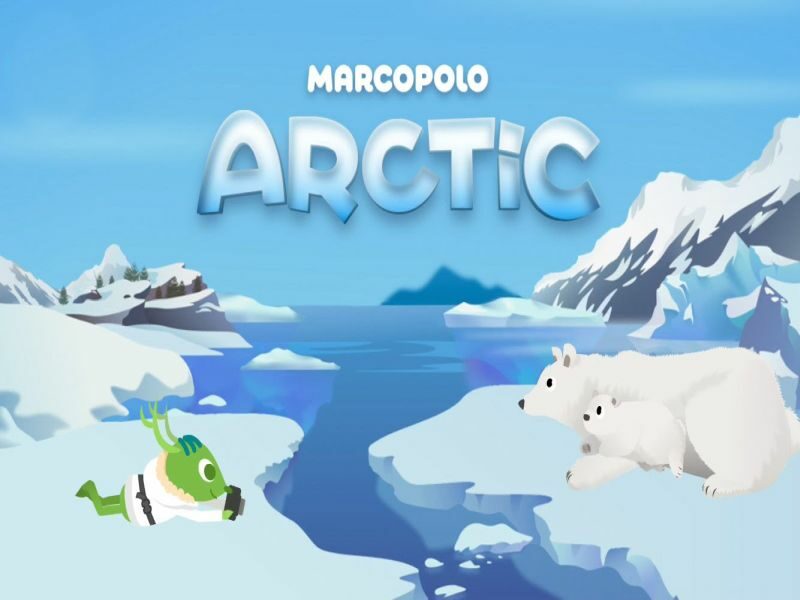 In this game, kids can explore the arctic landscape as the screen scrolls down to show water, sky, icy shores and the tundra. They can complete puzzles based on animals which teaches them about the functions of different body parts. Kids can play and feed animals, watch them in their habitat and explore as other animals pop up on the screen to make it more interesting. The app is fun and has integrated scientific learning through the game.  The game has a limited interactive environment but kids will enjoy the large variety of habitats and animals to explore.
2.    Sids Science Fair
This game is based on the popular PBS show of the same name. Sid, with his friends engage kids by asking them to play with the science exhibits at the science fair at school. Kids can chart objects by type or color, play "Time Machine" and so on. This app is great for kids to practice and learn practical science, the concepts are solid but with enough room to explore the topics. Kids can have fun interacting with their favorite characters from the show, as an added bonus.
3.    Gro Garden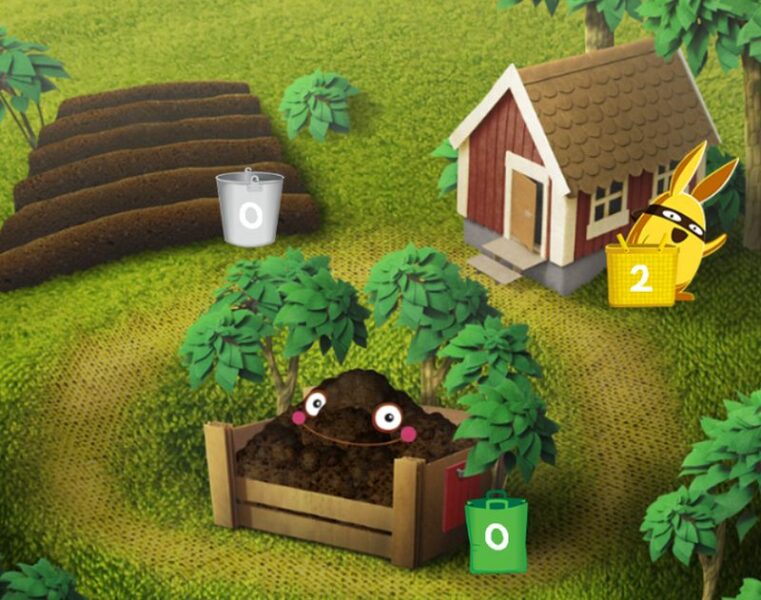 Kids can learn about sustainable living with this game. Kids can play in three areas – the house, garden plot and compost bin. They can plant seeds, shine the sunshine, make it rain to nurture crops. They can bring the veggies which are ready to eat to the house, and feed the hungry animals there. Then they can compost the food scraps and use it as fertilizer. Kids can understand how everything is interconnected through this exciting and interesting game. 
4.    Cosmochoria
Cosmochoria is about venturing into the galaxy in which all life has been destroyed as a result of the actions of some tinkering scientists who tried to reveal the universe's mysteries. There are about 50 planets which the kids can revive while shooting at aliens. The game is confusing, challenging and quite hard, but fun. They have to think about the strategy required to revive each planet and the level of difficulty increases as they move up the game. This game can teach kids about the importance of the intergalactic environment which needs to be protected too from human interference.
5.    Toca Nature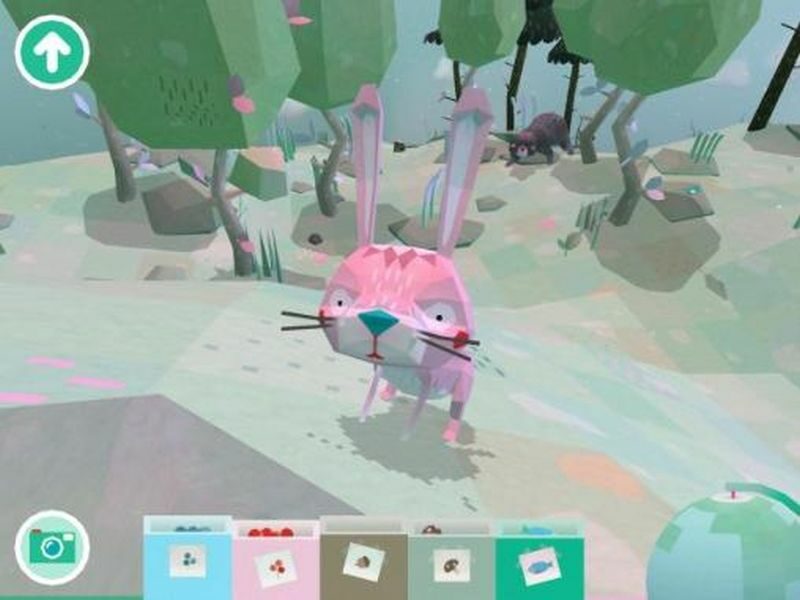 Toca Nature is a mesmerizing, calm game with the music too contributing to the magical feeling. It feels like taking a walk in the forest and learning about different animals in their habitat. They can feed some of the animals, and build their own landscape.
6.    Geo Walk HD – 3D World Fact Book
Children can learn about 500 animals, plants, people and places. Solid facts are presented in an interesting manner and real, rare animals like the Fishing Cat and the Blobfish are shown. This app can help children to be more interested about their natural environment as the see the beauty of Mother Nature. They can play the quizzes answering questions about what they've learnt.
7.    Ekoloko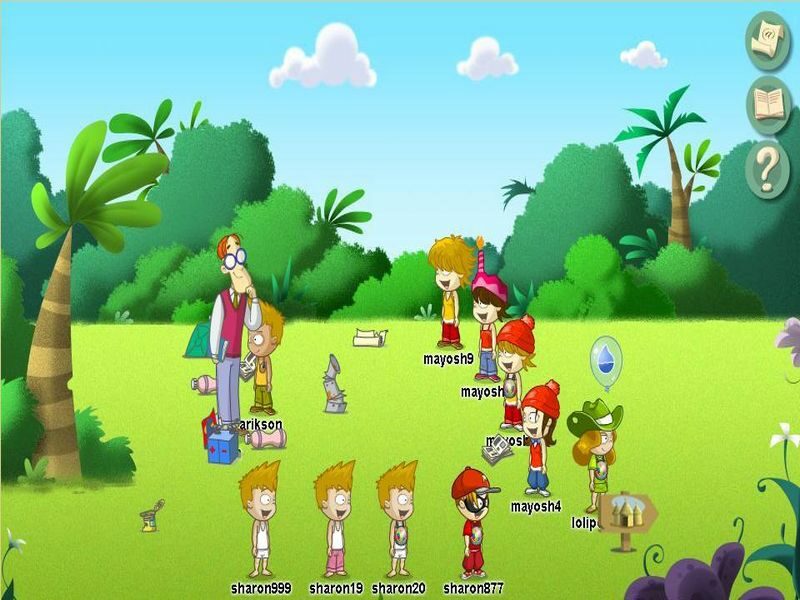 Ekoloko is a game which is environmentally friendly, teaching kids to solve environmental problems. It has many mini-games which can be played as kids travel through the world, meeting characters of all colors and shapes, some are avatars and some in-game characters. Kids can communicate with others through moderated chat or drop-down menu. Trivia, memory, farming and variations of match 3 s and bubble shooters can be played.
A final though on teaching kids to be ecofriendly
These are few of the many, environmentally-friendly actions where your kids can take part and initiative on it. It is not about teaching kids to be "greener"; it is about teaching kids to be smarter. It is the moral duty to respect and take care of the environment that exists around them and the earth itself. With the help of these tips and the movies mentioned above, it will become easy for parents while they are teaching kids to be ecofriendly.
Instead of long, boring lectures about the importance of conserving and helping the environment, green games can be a good alternative to teach your kids about the environment and the necessity to protect it. They can learn about sustainable living at an early age and maybe even start making green choices from childhood itself.