One of the most significant parts of camping is preparing and eating meals over a fire. Getting around the campfire to chow down on delicious, fresh food is a blast. But mealtimes sometimes can be when we let our green values go by the wayside.
If you want to be more green and eco-friendly when you camp, below are some great ideas to live your values when you are in nature.
1. Plan Meals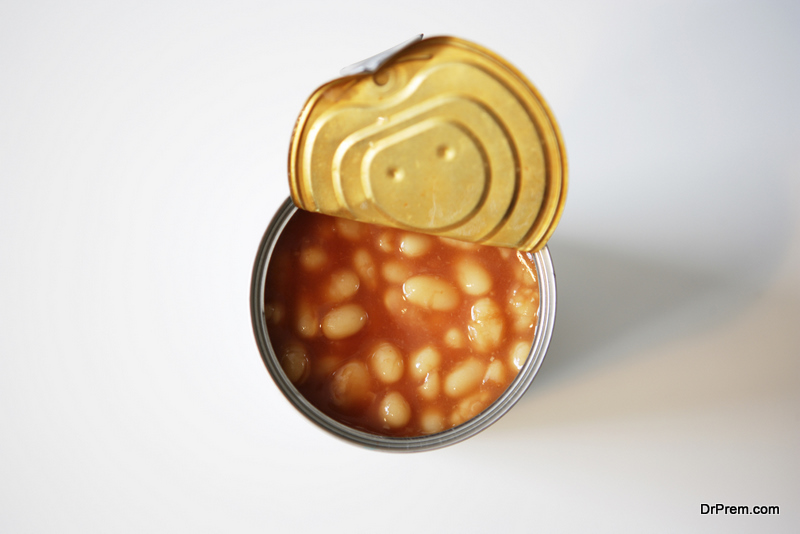 Having a meal plan before you leave home means you won't be making last-second food purchases at the grocery store near your campsite. These items are often wrapped in a lot of plastic, and you won't have much choice on what to buy. If you plan correctly, you can bring all the food you need with you. Choose fresh fruits and vegetables, dried pasta and grains, canned beans and vegetables, and assorted sauces.
2. Cook Snacks Before You Leave
Snacks on camping trips tend to produce a lot of plastic wrapper waste. Avoid this by making a large batch of pancakes, energy balls, or cookies that will last the entire trip. If you need it for day trips, wrap the treats in a paper bag so you can recycle it.
3. Shop Local When You Can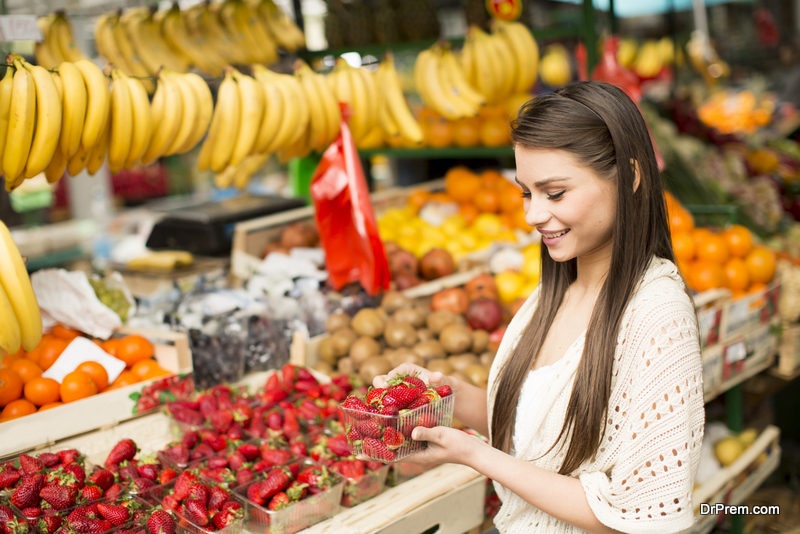 As you plan your camping menu, look at what the local food shopping options are. Can you go to a farmer's market near your camp? How about a farm shop? Maybe there is a farm where you can pick your fruits and vegetables. Do some research before you hit the road, and you might be able to buy fresh produce from the area, not coated in plastic wrap!
4. Use a Lot of Veggies on The Grill
Regular grilling at campsites often involves a lot of meat. But did you know that grilled veggies are both delicious AND healthy? Other great options are fish and cheese. While few people argue for cutting out all meat, you can replace hamburgers one night with grilled mushrooms and cream cheese. You might be surprised just how tasty they are.
5. Avoid Bottled Water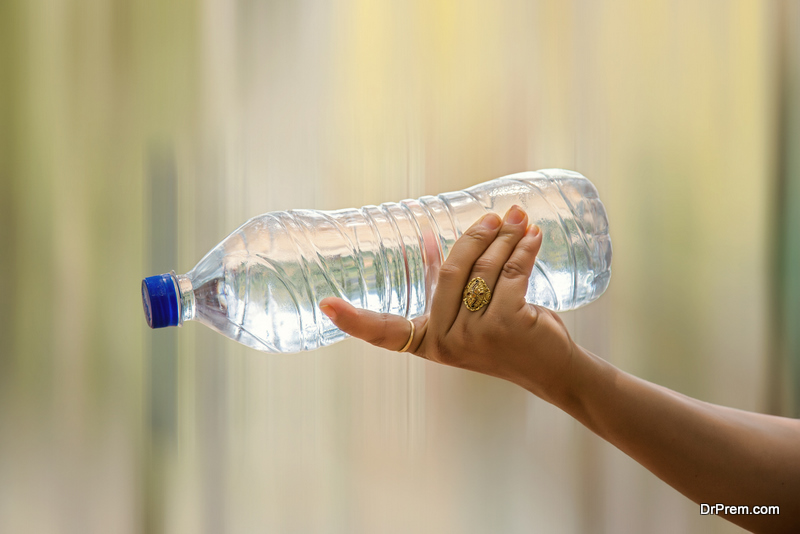 If you are into green living, you probably stopped purchasing bottled water long ago. That said, many campers cannot grasp that drinking campground water is perfectly healthy. They wouldn't allow the wells to serve campers if the water wasn't up to snuff.
The only reason people take bottled water camping is for convenience. That's why it's worth your time and money to buy a personal water bottle that you can carry with you on every camping trip. Also, consider purchasing a large water container for the camp kitchen.
6. Don't Use Plastic Wrap
You've probably bought a lot of healthy, eco-friendly foods for your trip, so don't spoil things by using wasteful plastic wrap. You can purchase reusable sandwich bags that are perfect for storing food on camping trips.
7. No Aluminum Foil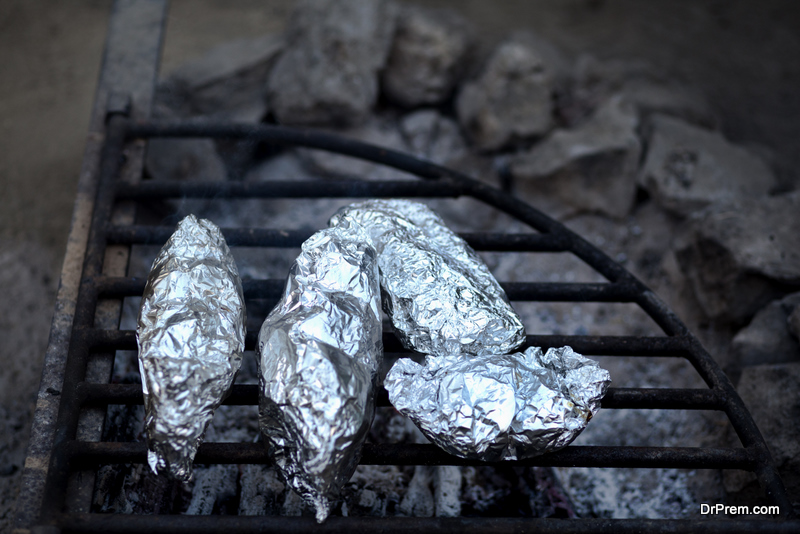 Cooking food in foil on a camping trip is easy, and it produces tasty results. But foil cannot be reused and is wasteful. We recommend buying metal cooking pots. And you might be able to find some secondhand at Salvation Army.
8. Don't Use Disposable Grills
Many campgrounds get littered with disposable grills at the end of a weekend. It's a lot of waste that the campground has to throw away, and it all goes to a landfill. If you don't want to buy a portable grill yet, then consider an eco-friendly disposable grill.
9.Use Refillable Gas Bottles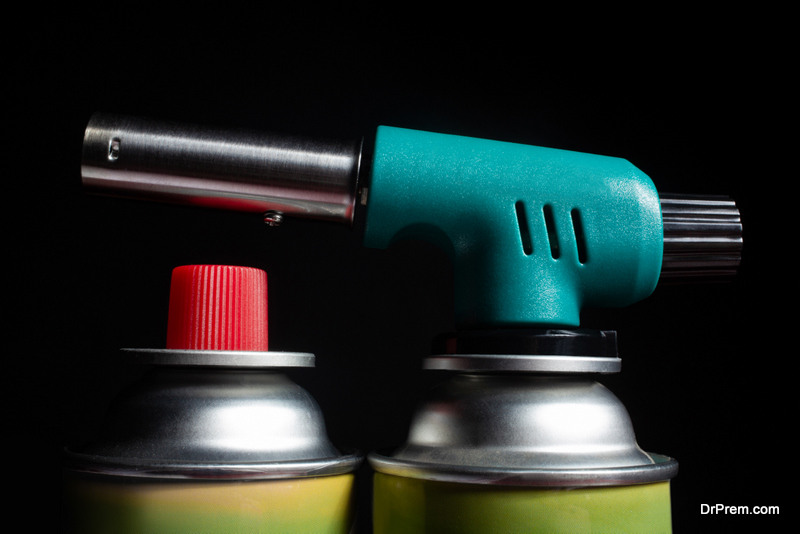 Small gas tanks for camping trips are convenient, but you cannot reuse them, and recycling is difficult. We recommend buying an alcohol stove, or one that can be used with liquid fuel that you can refill.
See? You can enjoy a fantastic camping trip and still maintain your eco-friendly bonafides! Have a great time!
Article Submitted By Community Writer