No matter how much you love the outdoors and want to spend every possible minute outside in the fall and springtime, sometimes having a nice cozy place where you can retreat is just what you need. If you're looking for ways to stay warm indoors this winter without sacrificing style, then this post is for you.
We'll discuss some of the most popular and stylish ways to heat your home so that you can stay cozy all season long. 
1. Update Your Radiators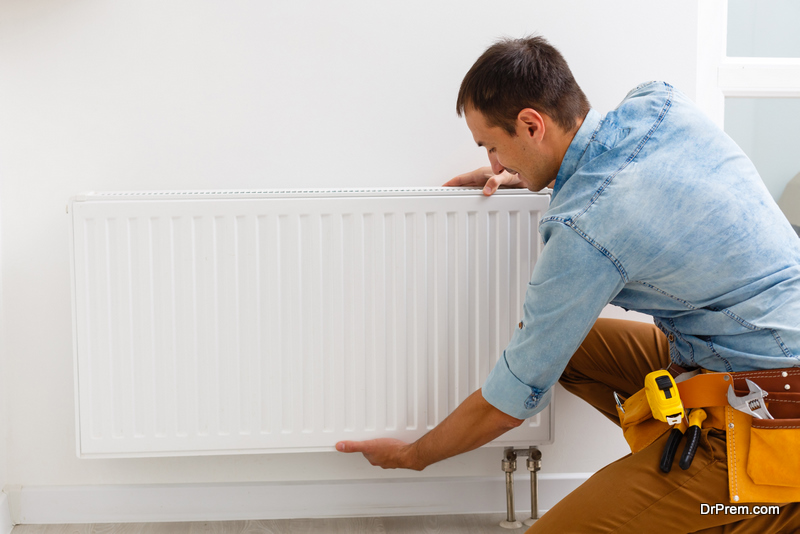 Gone are the days when radiators came in one style and color. Now they come in every color imaginable and can even have your favorite photo printed onto the front!
With careful placement, both vertical and column radiators can be a real feature of your room. Remember not to place furniture directly in front of them; otherwise, you'll prevent the heat from reaching into the room. 
2. Utilize Your Fireplace
One of the most popular ways to heat your home is with a fireplace. A fireplace is great for warming up a small space and creating ambiance in your home.
You must ensure that the fireplace is adequately vented if you plan to use one. If you're unsure about how to properly vent your wood-burning stove or fireplace, then you should consult a professional.
If you don't have a fireplace but still want to provide some cozy warmth in your home, consider turning on a space heater or electric fireplace instead. Both options are cost-effective and easy to use; just plug one in and turn it on (or put it in front of another source of heat like an open stove). 
3. Use Thick Curtains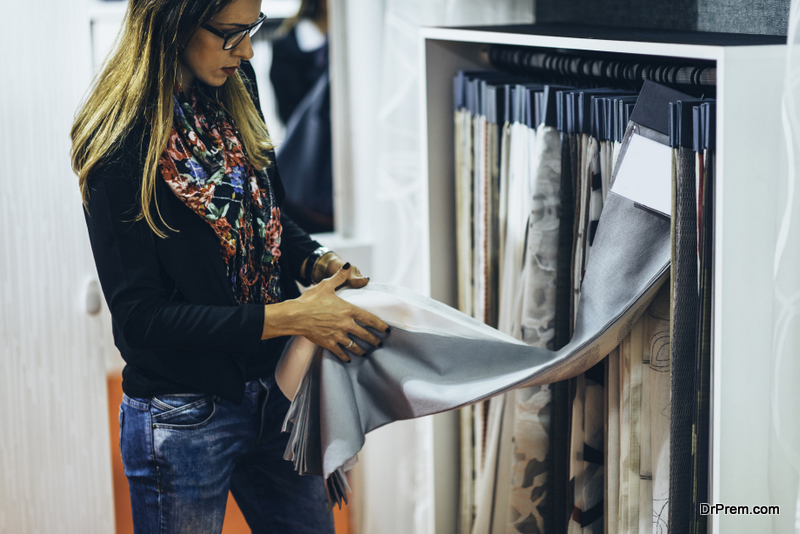 One of the most effective ways to keep your home warm is to block out the cold air from outside. Heavy, insulated curtains are ideal for this purpose. They'll keep the drafts out and help to trap heat inside. Additionally, they give your home a little bit of style. You can add a liner to your curtains if you want to go one step further.
The best part about using heavy curtains is that they're usually not expensive! Even if you're on a tight budget, there are plenty of ways to get beautiful curtains without spending all your savings. For example, you could make them yourself! Or, if you have an old window shade or tablecloth lying around that's no longer in use, then that would be perfect for making a curtain.
Another way you can save money while still getting high-quality curtains is by shopping at thrift stores or second-hand shops. 
4. Install A Programmable Thermostat
A programmable thermostat is a great way to save money on your heating bill. When you are gone from home or at night, you can adjust it to a lower temperature. And, you can program it to raise the temperature a bit before you come home, so you're not walking into a cold house.
The use of programmable thermostats in your house can also help you save energy and cut down on carbon emissions. By adjusting the temperature of your home's air conditioner, heater, or ventilation system based on how many people are in the house or how hot it is outside, you can make sure that what's coming out of those vents isn't costing you an arm and a leg. 
5. Get A Cozy Throw Blanket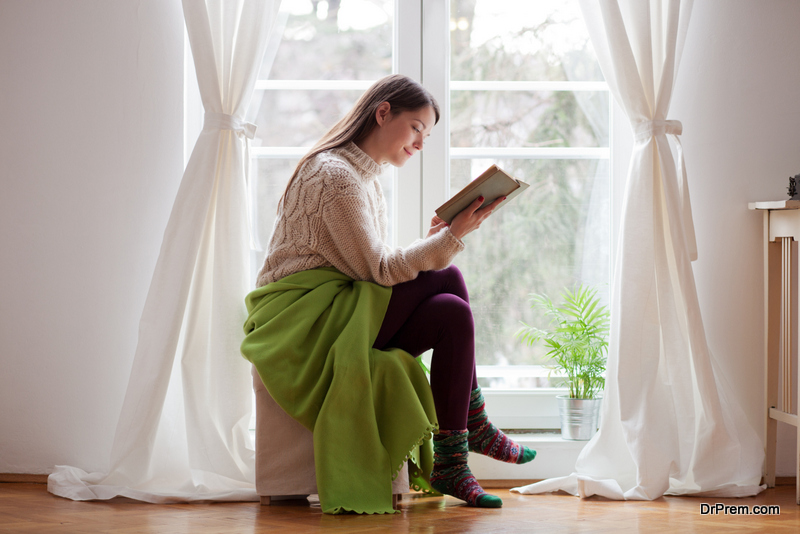 There's nothing better than snuggling up in a soft, cozy throw blanket when it's cold outside. And, it's a great way to add a bit of style to your home. You can drape it over a chair or sofa or keep it handy to use when you're feeling a bit chilly. 
6. Layer Your Rugs
Rugs are not only stylish, but they can also help to keep your home warm. They work by insulating the floor and preventing heat from escaping. This is especially effective if you have hardwood or tile floors.
Rugs are made of materials like wool, cotton, jute, or silk. The fibers in these rugs trap air between them and create a mat that prevents the floor from losing heat. This keeps your feet warm in the winter and cool in the summer.
If you have hardwood floors, it's important to make sure that they're properly maintained so that they last longer. If you don't want to buy new rugs every few months (or years) then try buying throw rugs instead.
There are a variety of different styles of rugs to choose from, so you're sure to find one that fits your home's decor.
Final Thoughts
In conclusion, there are many ways to heat your home. As the winter months approach, it's important to remember that your heater is not the only way to chase the cold away. There are a variety of ways to stay warm this winter, without sacrificing style.
There is no one right way to do it and it's important to find the style that works for you. The key is knowing what you want out of your home and finding a style that will work well with your needs. By following these tips, you'll be able to enjoy the winter months without feeling cold.
Article Submitted By Community Writer