A solar power system remains one of the most sustainable ways of harnessing electricity from a renewable source. However, solar panels are hard to install and maintain. The fact that they are expensive tend to take up a lot of space tends to deter many people who would otherwise opt for them. Not anymore though! With the Smartflower POP, setting up and maintaining a solar system for all of your home's energy needs has become all the more easier.
All-In-One Solar System for the home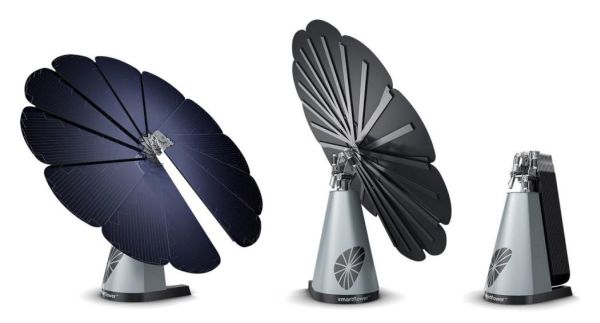 The Smartflower POP is a smart tracker that features a modernistic design with a choice of 8 colors. The highly stylish and functional design involves the use of solar petals that open up during the day to absorb the sun's rays and then fold up in the night, or during storms. This automatic arrangement ensures that your solar system remains protected during these intervals. The design also features smart plug and play photovoltaic technology in an arrangement similar to all other standard household appliances.
Benefits of the Smartflower POP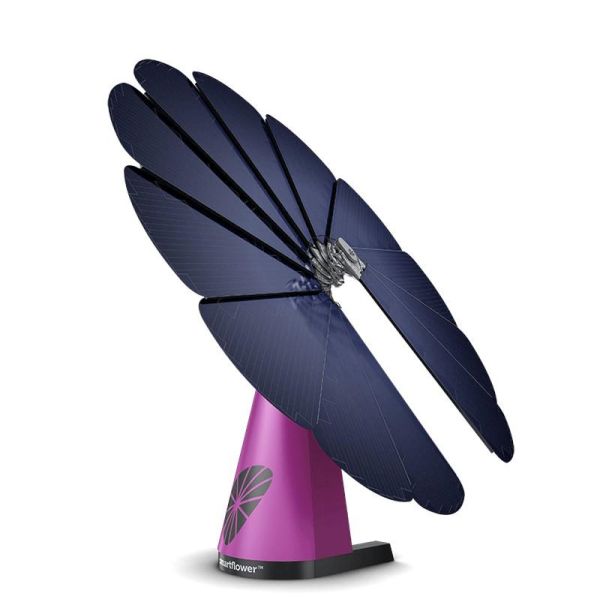 The Smartflower POP does not require extensive, expensive installation. The system's Plug and Play feature makes it operational within just an hour after a simple assemble process which involves simply bolting it in place in the desired location and plugging it in.
The Smartflower POP can produce an output of 4.000 kWh per year. The system also enjoys a self-utilization degree of more than 60% when compared to traditional rooftop units. Its smart tracking capability also allows the Smartflower to enjoy highly efficient energy production whenever needed. On any given day, the system can produce at least 40% more power than a standard solar rooftop solar unit.
The Smartflower POP features a smart cleaning and cooling system that reduces common losses by up to 15%. The cleaning system gets rid of dust and other deposits on the trackers automatically while the cooling system comes with rear ventilation that prevents heat accumulation within itself. A cooler system ensures an increase in output power by 10%.
The Smartflower POP is mobile and can be moved from one place to another. It can also be disassembled easily and kept inside the house when needed. Owners can also carry the system along with them wherever they go, thus making the Smartflower POP the best option for rental properties.

The Smartflower POP is a smart solar system unit that has many benefits over traditional solar units. In addition to offering easy installation, maintenance and mobility options, the system is much more efficient than traditional rooftop solar units.
Source : Designisthis.Com