In 1978 the Amoco Cadiz – a very large crude carrier – ran over shallow rocks off the coast of Brittany, France. The rocks slashed open the hull and 69 million gallons of crude oil bled into the English Channel. About 200 miles of the French coast was polluted, killing millions of invertebrate sea life, 20,000 birds, and it contaminated oyster beds.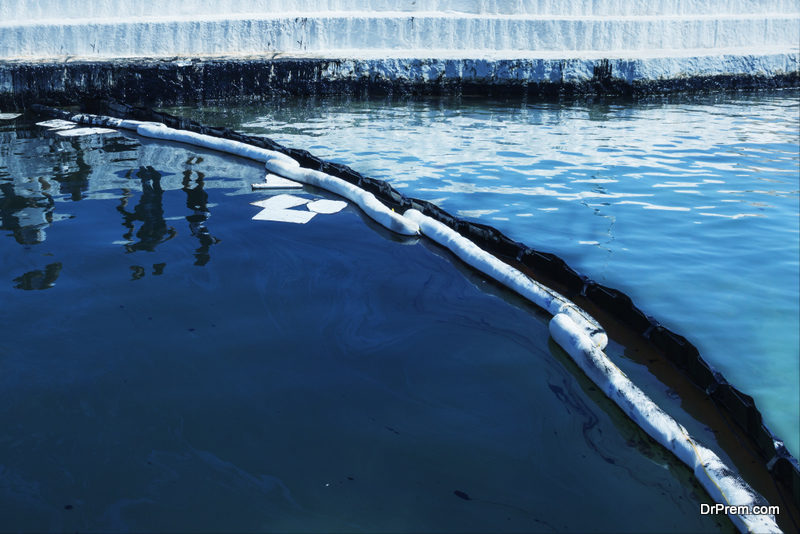 The Amoco Corporation was held responsible and paid $120 million to the French, and reimbursed Royal Dutch Shell in the amount of $35 million for the lost oil. The Amoco Corporation didn't cause the spill intentionally, but was held legally responsible anyway.
Another spill occurred in 2006 in Alaska with fumes so hazardous, cleanup crews couldn't breathe without compromising their respiratory system.
Crude oil spills aren't the only source of contamination. During the Industrial Revolution, oil became a valuable form of lubricant. Specifically, liquid petroleum was highly concentrated and easily transported, making it optimal for industrial use. Unfortunately, human error and damaged equipment has resulted in the release of an abundance of oil and hydraulic fluid into the environment.
Smaller leaks don't do widespread damage but are still harming the environment. Hydraulic fluid is toxic and shouldn't be allowed to leak into the ground or the sea in any amount. It's also toxic to humans. For instance, some types of hydraulic fluid can cause weakness and burns just by coming in contact with skin. Worse, injection injuries (where hydraulic fluid is inadvertently injected into the body from high pressure) can cause poisoning, severe burns, and even loss of limbs. Inhaling the fumes of burning hydraulic fluid can cause damage to the respiratory and nervous system.
Nobody can get away with shirking responsibility for a large oil spill, but what about smaller scale leaks caused by machinery? What if a business isn't aware of an oil or hydraulic fluid leak?
Companies should be responsible for unintentional damage
Regardless of intent, it makes sense to hold a company legally responsible for fluid leaks and spills regardless of size and quantifiable damage. There are so many incidents that add up, and companies need to take responsibility. For instance, in 2016 a trash truck in Royersford, PA spilled gallons of hydraulic fluid into a sewer, which then flowed into the Schuylkill River causing "obvious contamination," according to police. A similar incident occurred in 2014 in Ohio.
From a moral standpoint, if a company is using a toxic substance, that company needs to take all possible measures to safeguard people and the environment from that substance at all times. If the substance is in their machinery, it's under their care and the company should be held responsible for damage caused by that substance.
Companies should take responsibility by voluntarily upgrading old equipment, since malfunctioning equipment plays a big role in leaks and spills. For example, a company using toxic substances for lubrication has a duty to fix and prevent leaks no matter how small. There are companies that manufacture leak-free couplers specifically designed to limit contamination in a hydraulic circuit, so there's no legitimate reason to allow even the smallest leak to continue.
The financial cost to businesses is great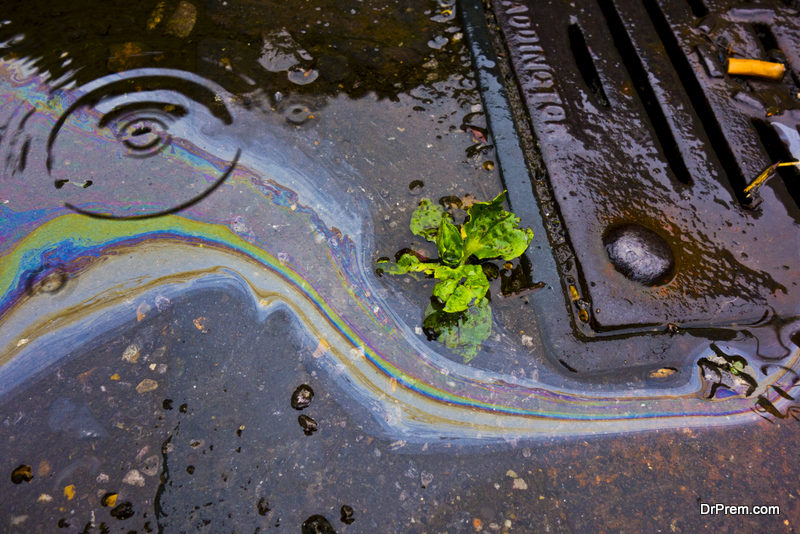 If anything, businesses should pay attention to the financial cost of leaks and faulty equipment. In a perfect world, all businesses would care about the environment first, but sometimes they need financial motivation.
Some companies believe hydraulic machines are supposed to leak a little bit, and that's a dangerous belief to hold. Even a minor leak can be costly. For example, that company will need to buy replacement oil, and if a worker is injured by a leak, they might end up getting sued. Other costs include potential fines from the Environmental Protection Agency, and the cost of cleanup and disposal. Not to mention the loss of machine efficiency when the machine has to work harder than it should.
The use of hazardous materials comes with great responsibility
It would have been easy for the Amoco Corporation to blame the rocks and say, "we didn't know the rocks were there, we're not responsible." However, rocks are inanimate. Someone has to take the blame.
Even when a corporation is unaware of the potential for disaster, transporting and using hazardous materials comes with great responsibility. It's a risk that industrial companies can't get around. The consequences of past mistakes have already done great harm to the planet. Hopefully more companies will take precautions to prevent further harm.
Article Submitted By Community Writer