DIY decoration is always a fun. It is also a good way of using up your house junk and recycling the plastic and tin items lying around in a meaningful way. With so many decoration items sold in the market around the major festivals like Diwali in India, it is sad to realize the overall ecological cost we have to bear on their manufacture and sorry disposal. Here Dr Prem Jagyasi and Team suggests some ways in which your house junk can be transformed into interesting Diwali Décor that will be appealing both to your pocket and to the environment-
Toran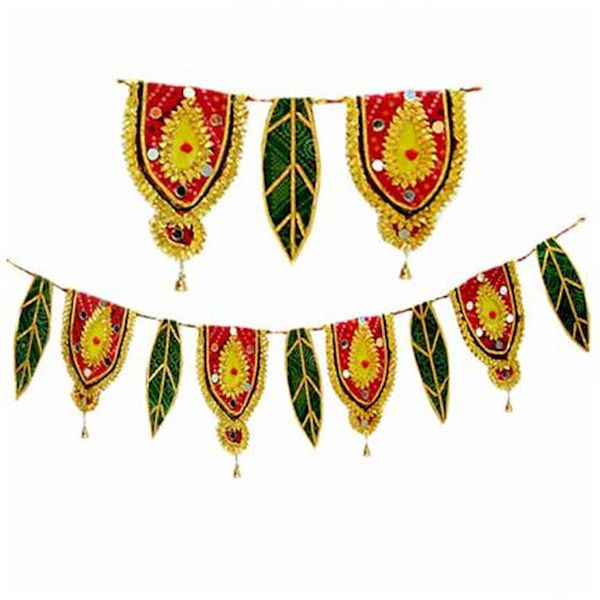 This is a type of Bunting banner unique to Hindu culture. Certain auspiciousness is attached to them being suspended on the doorways of the house. Instead of buying them from the market, why not make something of your own?
Use material like cardboard, colored papers and discarded cloths to make some very cool items. What is more, this gives you an opportunity to create something innovative reflecting your own tastes and personality. Just sample a few of the traditional ones on the internet and get set going on making something yourself.
Urli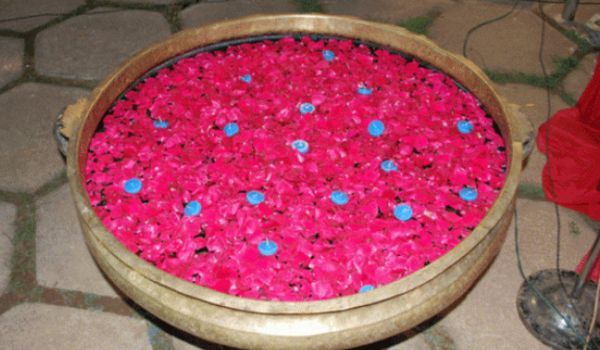 This traditional bowl-pot has been used as a symbol of auspiciousness in Hindu culture. You need not go to the market to buy something expensive. An earthen bird water bowl or even a shallow thali (plate) can as well serve the purpose of an Urli wherein you can place water and decorate it with flowers and scented candles on the day of Diwali.

Diwali lamps from plastic bottles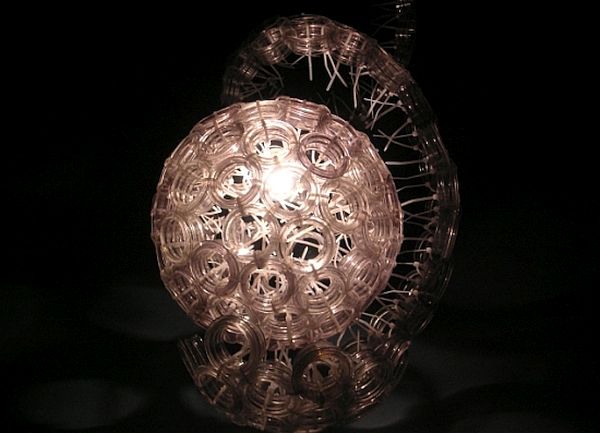 Cut away the bottle about two inches down from its neck. Slit the sides of the remaining part in strips around the neck but do not cut them away. Spread out these strips in the shape of sun disc. Round out the edges and spread glue all over. Sprinkle metallic shimmer all over and let it stand to dry. Place it on the table, the cap serving as the base of it. Tuck in tiny decoration lights in the hollow and your Diwali lamp is ready.
Glass lamp using glass marbles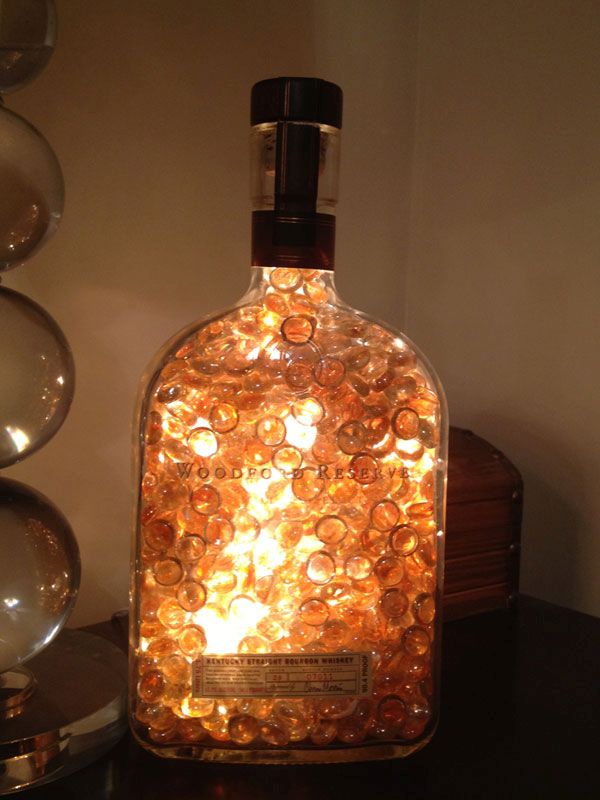 Take a discarded CD and place glass marbles around it in a circular pattern. Put layer on layer of them on each other so that they reached a height of about four inches. Place in your Diwali magic dia (fire lamp) in the centre and see the magic of light dazzle the surroundings in dark.
Rangoli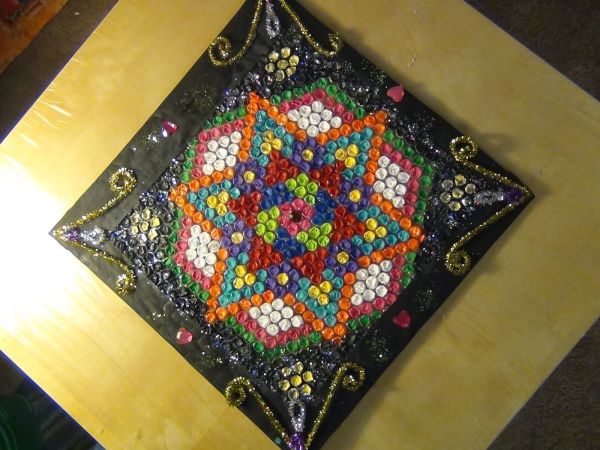 Rangoli forms the focal point of Diwali decoration. However, you can create just enough of some very fanciful Rangoli items that you can actually shift around without disturbing the pattern. Simply cut pieces of cardboard into fanciful designs of your choice. Layer them with colored paper, some laces and twines, mirror pieces and even fanciful buttons in the order of design you wish to create. Your portable Rangoli is ready and will catch the eye of many an admirer.
Puff paint Diwali lanterns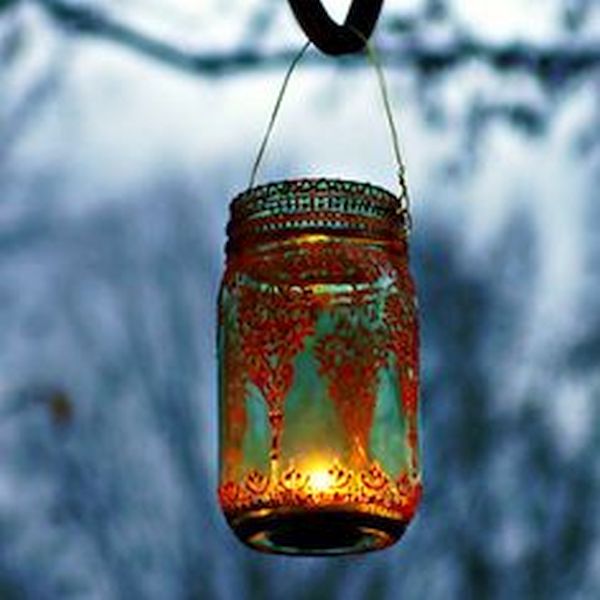 The ordinary glass jars found in your house can be turned into items of admiration for the Diwali celebrations. Simply paint over the top and the lower end of the walls of the jars some interesting patterns using puff paint.
Gold and silver should be the ideal colors for them. Leave the space in middle open to let the light out, though you can paint thin streaks across. Now light up your Diwali with these wonderful Diwali lamps. This involves little cost on buying the more stylish and expensive ones from the market.
With these amazing Diwali DIY items you can make the whole Diwali festivity a new experience and with no extra burden on your pocket.