An estimated 40 percent of the food grown goes waste and is never consumed. This is huge pressure on the natural resources and non-renewable sources that are used in growing foods; and also, this problem of waste is a great contributor to global poverty and hunger. While our refrigerators are not really the best way to conserve food items for long, we need a more refined and thoughtful idea.
Idea and creation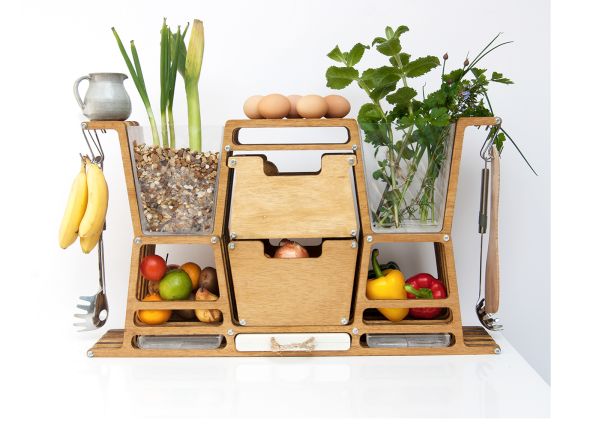 London-based designer Jack Taylor-Ribbons has designed LarderBox, a cool new way to help reduce domestic food waste by bringing about change in behavior of the user. The LarderBox uses traditional food storage techniques to retain nutritional properties of fruits and vegetables, which keeps the foods fresh and healthier for longer than possible in a fridge.
LarderBox prototype is made from 9mm high grade plywood and the box is finished on beeswax. The box has food items on display, which allows users to see the health of the fruits or vegetables they will consume. This creates a culture of users who understand what they are consuming and thus produce less food waste.
Different compartments for different items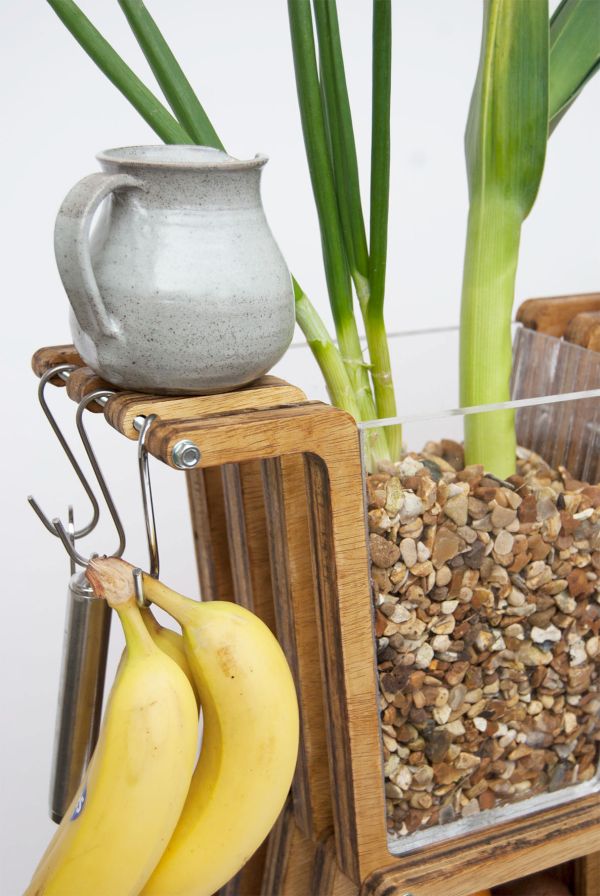 The LarderBox has number of compartments, each for a different type of vegetable, fruit or salad. Some of these include:
Dark drawer is made to store items such as potatoes and tomatoes. The drawer limits entry of light, which means the food does not sprout and can remain fresh and healthy for long.
If the vegetables are allowed to remain in the natural position and in sand or soil – vertical vegetables in vertical position, the stress and bruising on the veggies can be limited and their health and freshness can be maintained for longer time. The compartment for vertical vegetables permits occasional watering to maintain vegetable freshness.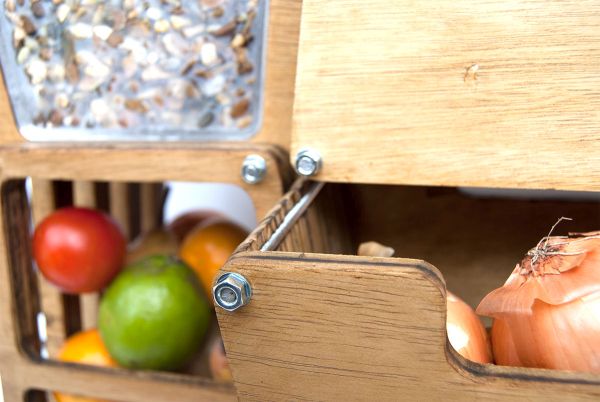 User can slice a small part of the stem from the bottom and place in the concerned compartment in water. The stem continues to take water up the stem and keeps the herb or salad fresher than in the fridge.
Fruits generally suffer from chill damage in the fridge. LarderBox however has a special fruit compartment suspended over a water tray. The tray allows water to evaporate and keep the fruit hydrated and looking and feeling fresh as ever.
The LarderBox has been tested to keep fruits and vegetables fresher than the fridge for over seven days. The testing shows, food items such as salads, herbs and fruits survived comparatively better than they'd do when stored in a refrigerator.
Source : Behance.Net