Toilets are not biodegradable and end up in landfills. Some people have found innovative ideas to reuse old toilets, completely transforming them into something other than what they were being used for. You may be turning up your nose, but these fascinating DIY ideas may inspire you to do the same, and maybe you'll come up with some original ideas of your own too! Check out some great ideas to upcycle toilets:
 Toilet art
New Zealand is famous for its breathtaking scenery. And now, it could become famous for its crazy but amazing toilet sculpture. This funny rib-tickling installation has both the 'imaginative' as well as the 'yech' factor in equal degrees. And it has a message too – viewers are reminded to be careful not to drop mobile phones into the toilet bowl!
Toilet bike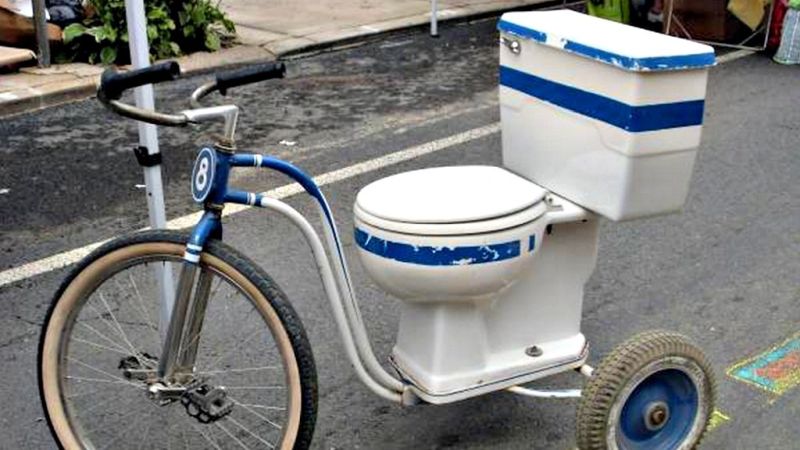 Image Source : grist
Loads of bikers riding bikes with seats replaced by toilets were seen racing through Philadelphia way back in 2005. Though this idea was part of a local art event, still it is another interesting use of old toilets.
Donate
Donate old toilets to NGOs which can pass them on to people who need toilets but cannot afford them. Undamaged toilets can be reused after thorough cleaning and proper sanitization.
Use as part of concrete
One of the best uses of old toilets could be to crush them and use them in concrete for garden paths and driveways. Crushed toilets can be used instead of rocks for your yard or to make mosaics.
Planters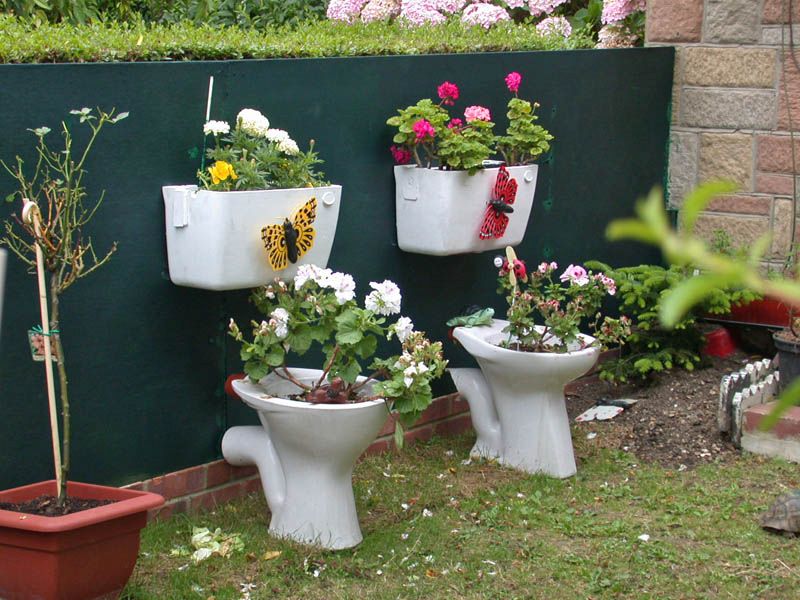 Using toilets as planters seems to be the most popular use for old toilets. Many people have got over their squeamishness about putting to use old toilets and have repurposed them into planters, by planting beautiful flowers in them.
Fences
You can create fences too, as many old toilets can be found by just asking around or online. No one would like to come over that fence for sure! A certain person even sat zombies and devils to create a colorful fence.
Make a drinking container
The tank can be used as a bird bath or as a drinking container for your pets. Birds would enjoy the bath which you can place out in your backyard, and you don't need a separate stand for it too. The bowl used as a planter while the tank as bird bath, would create a charming spot in your garden.
Build a go-cart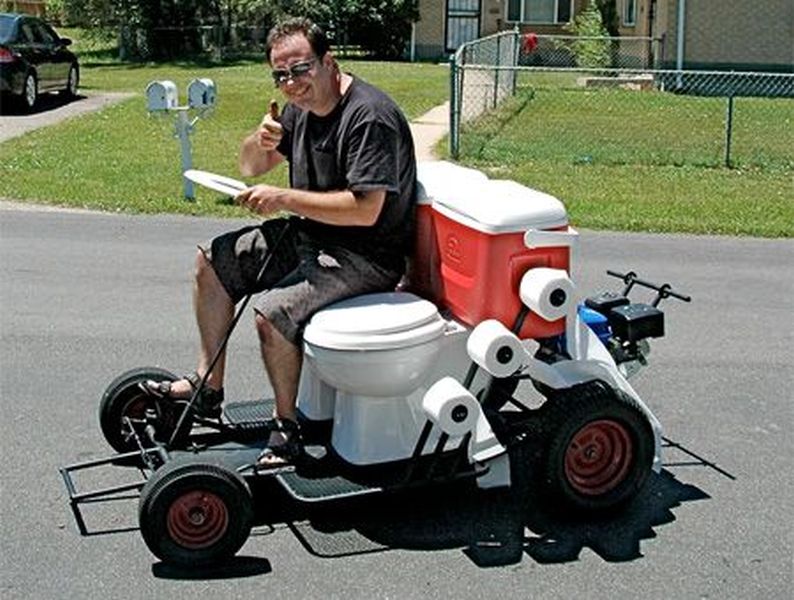 Image Source : pinimg
An imaginative engineer designed and built a go-cart which could seat two people, complete with coolers and beverage, and a substantial amount of TP. This bowl mobile had a 6.5 HP engine which allowed it to go at a decent speed.
Garden chair
Why not use toilets as garden seats? You have to sit on the cover, and put waterproof cushions on them to create a toilet garden seating area. Painting the seats in different colors would completely transform them into quirky garden seats, appreciated by all.
Give it to a local architecture salvage company
Vintage toilets can be given to an architectural salvage firm so that they can save it or decide to donate it to a museum in turn.
Old toilets can be used in many ways after their original use. Using them as planters or garden seats seem to be the easiest way to reuse them, and with a dollop of imagination, you can come up with many new uses for sure!